A people carrier, commonly known as an MPV (Multi-Purpose Vehicle), is a big hatchback with seats for five or seven people. They're more spacious and practical than ordinary hatchbacks listed below.
Kia Carens: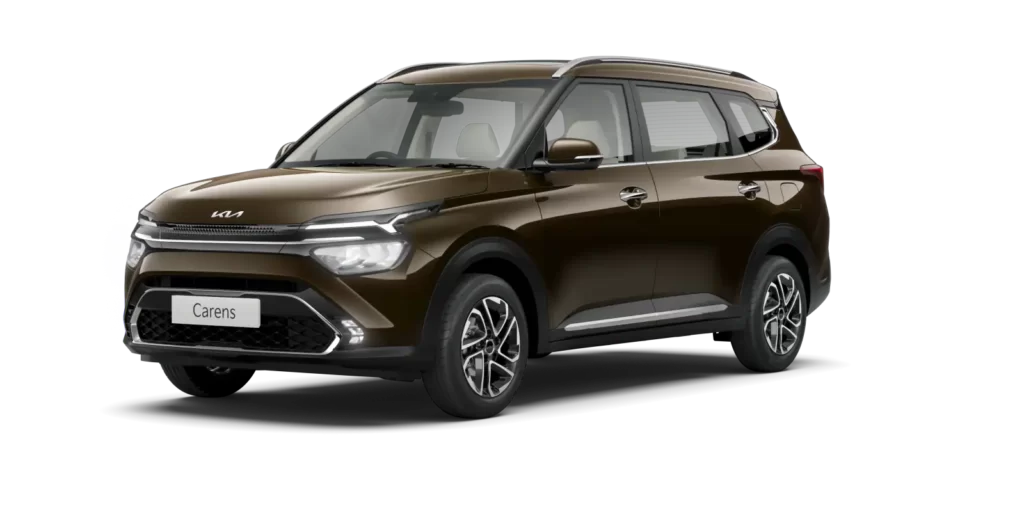 The Carens were first revealed in mid-December and will hit the market in March. Kia does not refer to it as an MPV or an SUV, although it is fundamentally a three-row vehicle with MPV proportions and SUV appearance. With a sharply sculpted face, smart-looking LED headlamps and taillamps, and a sleek profile, the Carens is based on an extended version of the Seltos chassis.
The Carens' cabin is well-appointed and packed with equipment, as is usual with Kia vehicles. A 10.25-inch touchscreen infotainment system, a fully digital instrument cluster, an eight-speaker Bose sound system, 64-color ambient lighting, heated front seats, six airbags, and other features are among the highlights.
The Ertiga facelift will be available with the same 105hp 1.5-liter petrol mild-hybrid engine as before, with both manual and automatic transmission options. The Ertiga's more luxurious counterpart, the XL6, is also anticipated to get a redesign in the future.
Expected Price: Rs 16 lakh-Rs 20 lakh (All prices are approximate and ex-showroom.)
Maruti Suzuki XL6: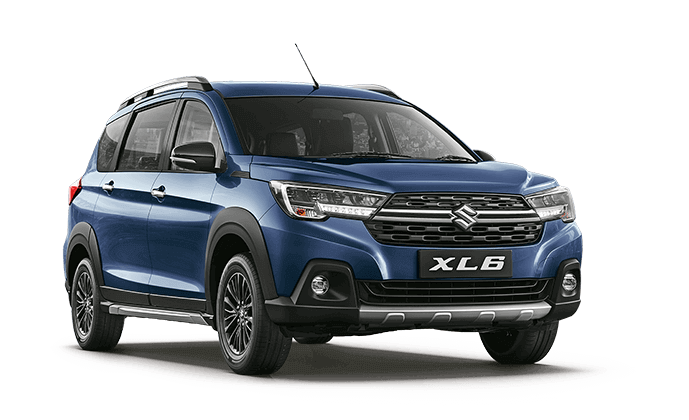 In 2022, the Ertiga's six-seater variant, the XL6, will also have a mid-life facelift, which could be even more extensive than the Ertiga's. The redesigned XL6 was previously spotted on the road, with little in the way of style modifications at the back, but the grille seems to have been modified and the front bumper appears to be new.
Although the internals could be modified, the headlamps share a similar design to the present XL6. The test car was equipped with new design wheels, similar to those found on the Suzuki XL7, which is now on sale in several Southeast Asian markets, and which could be used on the production model as well.
The cabin improvements, but sources claim that the redesigned MPV will be available in both six- and seven-seater variants in order to broaden its appeal. Maruti Suzuki is not likely to make any big engine changes, and the XL6 is expected to retain the tried-and-true mild-hybrid 1.5-liter petrol engine from the present model. The engine will continue to be available with a 5-speed manual transmission and a 4-speed torque converter automatic transmission.
Expected Price: Rs 10 lakh-Rs 13 lakh (All prices are approximate and ex-showroom.)
Maruti Suzuki Ertiga:
Maruti Suzuki sent off the second-gen Ertiga in India back in 2018 and is considered to be the model that has been around for the north of three years now, it is expected for a midlife facelift. A test donkey of the Ertiga facelift has effectively been spied trying on our streets, and from its vibes, surface-level changes will be very insignificant.
The main apparent update on the facelifted Ertiga is by all accounts another plan for the grille that again has some likeness with the grille on the refreshed Baleno. The Ertiga's inside, as well, will be refreshed with new elements, however, the lodge design is relied upon to stay unaltered.
In the engine, the Ertiga facelift will keep on being sold with its present 105hp, 1.5-liter petroleum gentle half and half motor, with both manual and programmed gearbox choices. The Ertiga's more superior adaptation – the XL6 – is additionally expected to in this way get a facelift.
Expected Price: Rs 8.5 lakh-Rs 11.5 lakh (All prices are approximate and ex-showroom.)
Kia Carnival: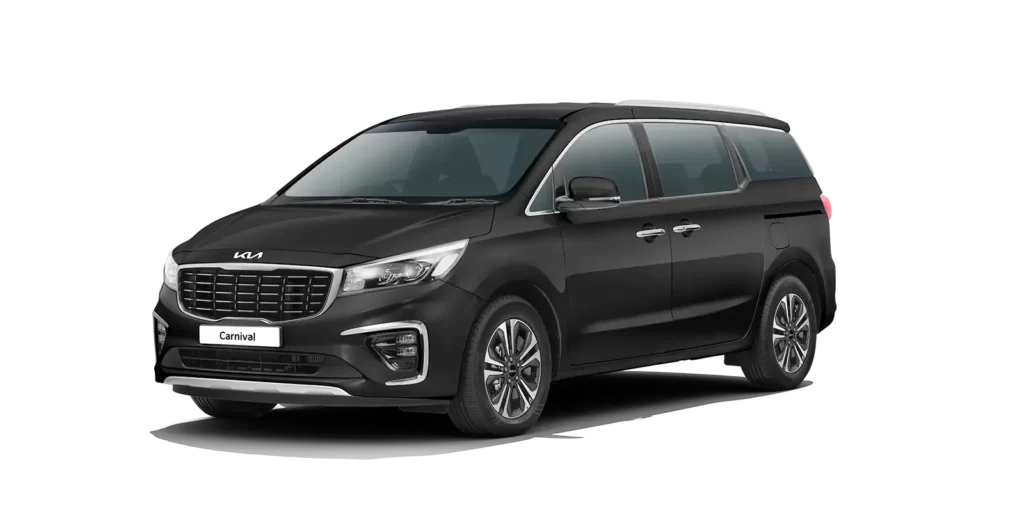 Kia has unveiled a new 4-seater version of the Carnival that is only available with the top-spec Hi-Limousine variation of the MPV. It transforms the Carnival's back compartment into a luxurious two-seater room.
The two forward-facing luxury rear seats, identical to those found on aircraft, are the most noticeable difference. With a large headrest, complete recline function, extensive calf support, and a quilted leather surface, you'll be able to spend hours on these chairs. Kia also includes a foot massager in this option for the back left passenger.
The Hi-Limousine 4-seater model of the new-generation Carnival is only available with the 3.5-liter V6 petrol engine. In India, the old-generation Carnival is only available with a 2.2-liter diesel engine mated to an 8-speed automatic transmission. There is a chance that the next-generation Carnival, which would be expected to arrive in India in 2022, would only be available with a diesel engine. However, many new car purchasers have begun to prefer petrol vehicles, which may force Kia to add a petrol engine as well.
Expected Price: Rs 24.95 lakh-Rs 33.95 lakh (All prices are approximate and ex-showroom.)
Hyundai Staria: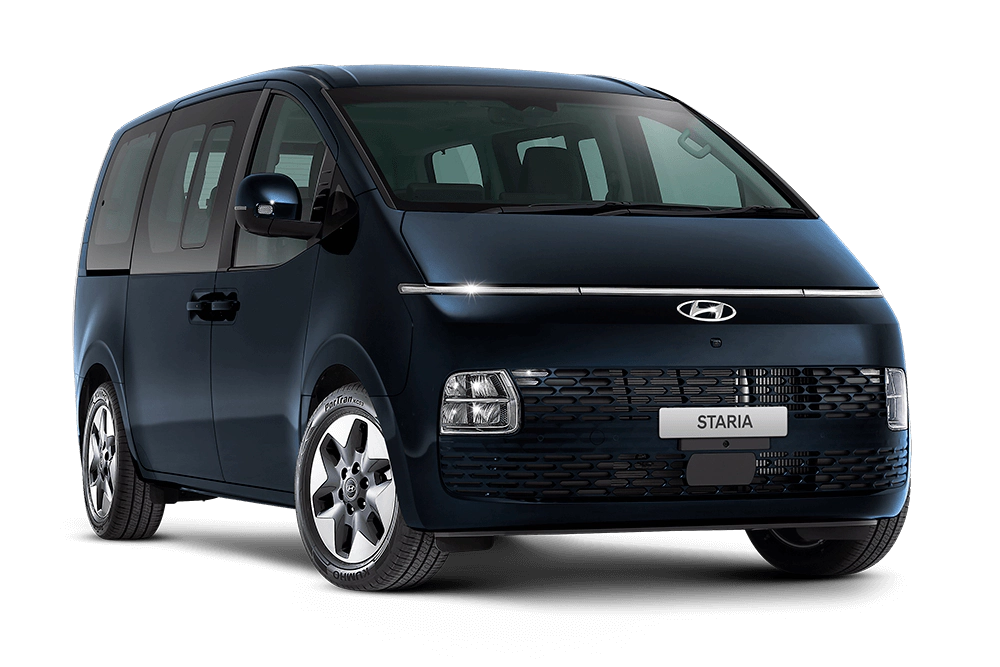 Hyundai has prodded its impending MPV, the Staria. It gets a regular MPV-like outline, yet sports a few advanced plan components, including a DRL light strip across the hat and pixel-style vertical LED taillights. Within, it accompanies a halfway mounted touchscreen infotainment framework. The centerline will get individual skipper seats with augmentations, like the Kia Carnival.
Determinations are yet to be uncovered, yet we can anticipate that it should accompany petroleum and diesel choices. It will be presented in two trims: Standard and Premium.
Hyundai India had before reserved the name 'Staria' in India.
The gasoline-powered G6DIII 3.5-L MPI engine is coupled to an eight-speed automatic transmission and produces an estimated 272 PS and 33.8 N-m of torque. Its integrated thermal management technology improves fuel efficiency by regulating coolant temperature regulation based on vehicle operating circumstances. By reducing friction, an integrated roller swing arm helps to increase fuel efficiency even further. New stainless-steel castings aid in the reduction of exhaust interference, resulting in increased power.
Expected Price: Rs 20 lakh-Rs 25 lakh (All prices are approximate and ex-showroom.)
Also Read:
2021 highlights from the Indian auto field
Which new MPV introduction do you most want to see in 2022? Please let us know in the comments section below.
Waiting for your comments