Best Modified Yamaha RX100 Models In India

The Most Modified Yamaha RX100 Model in In the industry, the 100cc Yamaha RX is revered as a legend. Its lightweight design, strong 2-stroke motor, and straightforward riding style made it one of the greatest bikes of its day. It is one of the greatest possibilities for motorbike customization, even in India. Due to the RX100's 2-stroke engine and inability to meet the new pollution regulations, Yamaha ceased production of the model. After being decommissioned, the motorbike currently ranges in price from INR 20,000 to 80,000, depending on its state. The best Yamaha RX100s ever modified in India are listed below.
Also, Read the 10 Most Powerful Hyper Naked Motorcycles in 2022!!
Yamaha RX 100 Madras Cafe Racer: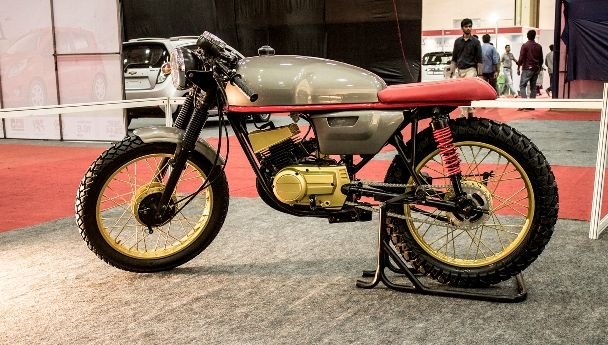 The Nizcita modification firm from Chennai used a Yamaha RX100 to construct this gorgeous cafe racer. The underbody, seat, and rear shocks of this strange car are red, while the engine and wheel components are golden. This modified RX 100 has a distinctive look thanks to its off-road tires and totally designed fuel tank.
Yamaha RX 100 Sero: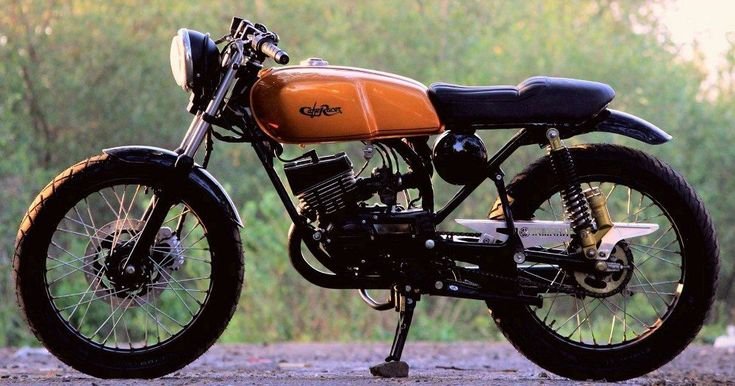 This custom RX 100 Sero from Jedi Customs is the definition of a dream come true. Unquestionably a lightweight motorbike, the RX 100 now sheds even more weight for the fastest 100cc engine acceleration yet. Jedi Customs applied the greatest upgrades for the ten-year-old parts on the RX 100 Sero.
Modified Yamaha RX 100 Tracker: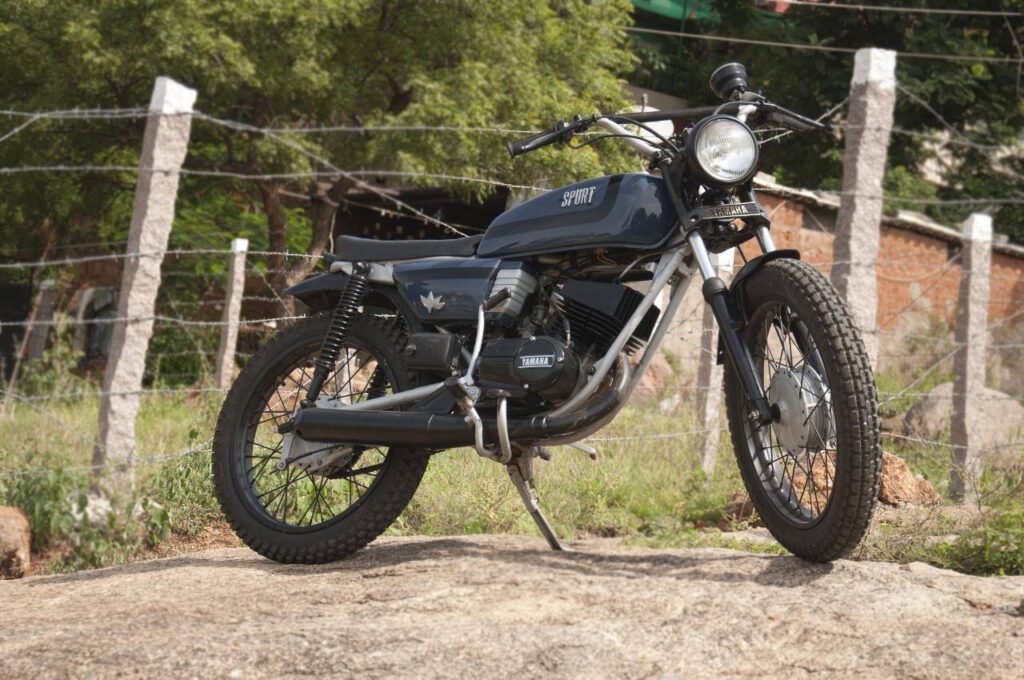 "Nizcita, a Chennai-based modification company, created this stunning cafe racer out of a Yamaha RX100. The engine and wheel parts of this one-of-a-kind vehicle are gold, while the underbody, seat, and rear shocks are red. A totally customized fuel tank and off-road tires give this modified RX 100 a distinct appearance."
Yamaha RX 100 Gunmetal Grey Edition: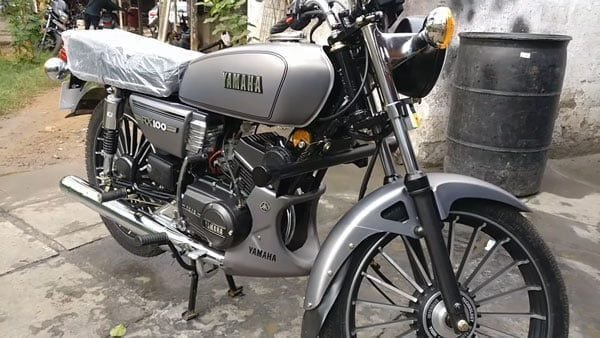 This particular customised RX 100 has a totally restored body as well as a few aftermarket improvements for increased functioning and eye-catching first impression appeal. The vehicle's spectacular appearance is completed with dual projector headlights, multiple spoke wheels in chrome and black, and a remarkable belly pan with an elevated design. The RX100 logo is printed on the side panels in the same colour as the gasoline tank, which is gunmetal grey with black pinstripes and Yamaha symbol.
Yamaha RX100 Super Scrambler: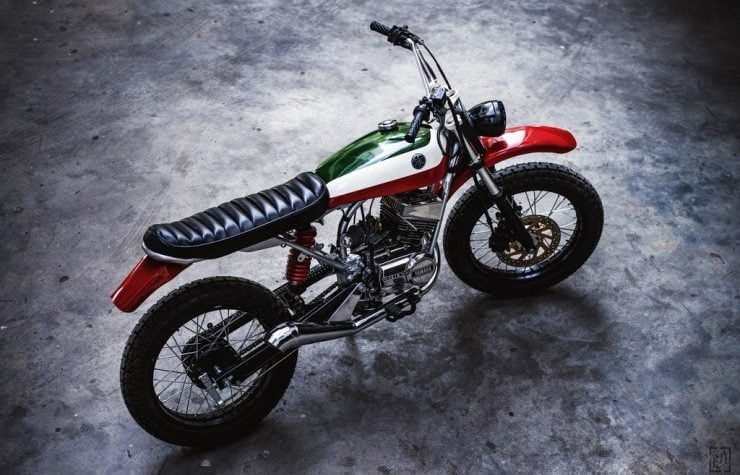 This uniquely built Yamaha RX100 features three distinct colours and a long ribbed seat. The lifted front fender and incredibly gorgeous custom exhaust give the machine a dirt bike vibe. The bike features a chrome finish on the spoke wheels and huge tyres. Its factory motorcycle's two rear shock absorbers have now been replaced with a single large monoshock unit.