Renault 5 EV uses an NCM battery that can travel up to 400 km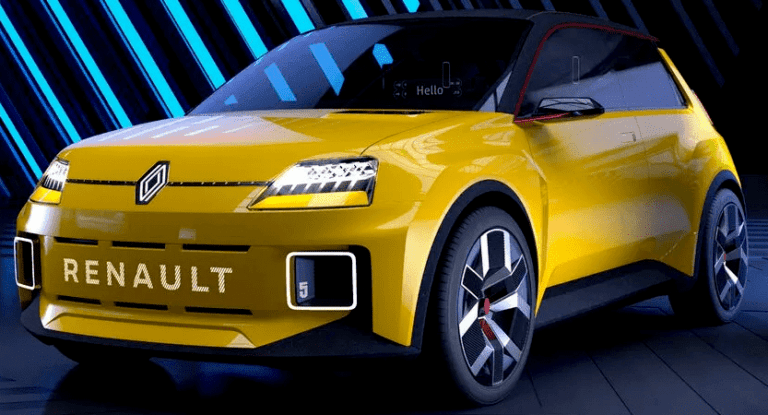 Renault launched the new 5 EV Prototype earlier this year, and Renault's electric hatchback will be based on this concept. The French car manufacturer has now shared some technical details with us and confirmed that the production version will provide 400 kilometers of electric driving range. Renault has confirmed that Production Spec 5 will draw power from a new power system using nickel manganese cobalt (NCM) batteries, which are believed to be more affordable by 2030.
Do not confuse this with the Renault K-ZE EV concept (also known as Kwid Electric) because it is a completely different model. The Renault 5 Prototype will be used to develop an advanced electric hatchback, which will be located under the Renault Zoe EV and is expected to be launched in mass production in 2024. Renault 5 will be supported by a new CMF-BEV platform designed specifically for small electric vehicles.
In terms of style, the Renault 5 Prototype drew inspiration and inspiration from the design of the Clio predecessor produced between 1972 and 1996. It will be one of 14 new models, including 7 fully electric vehicles in stock by the automaker. Its product portfolio will be launched in 2025. The new version of the Renault 4 hatchback, 4ever, will also be added. For Prototype 5, Renault also plans to use 30% of its sales for electric vehicles by 2025. The headlights are inspired by the original design, and there is a front electric car charging port near the radiator grille area. Conceptually, it uses thick wheel arches and a red striped uniform that echoes the theme of the R5 Turbo's hot hatch.