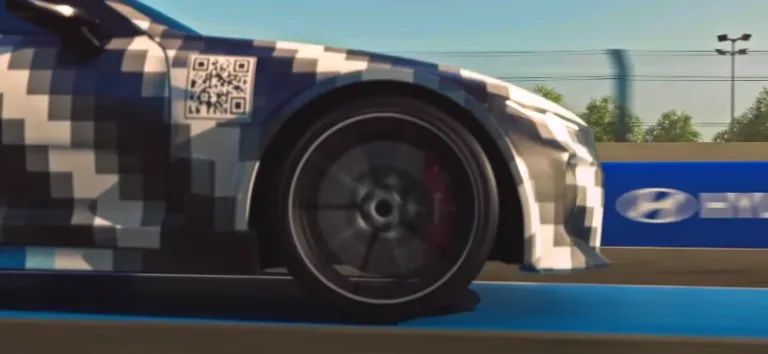 Hyundai will soon announce plans to release a range of hydrogen-powered vehicles and technologies next month, including a new tracked-performance sedan. The Hyundai Hydrogen Wave online event on September 7 unveiled plans for a "future vision for a sustainable hydrogen society."
The Forum will announce the future of the Advanced Fuel Cell Electric Vehicle (FCEV) as well as other innovative applications. Hyundai N brand can build hydrogen-powered high-performance vehicles.
Hyundai Hydrogen Wave Event: Expectations
The Korean brand has unveiled a test drive of its hydrogen-powered Hyundai sedan disguised on a racetrack called "Hydrogen, Road to a Cleaner Future." Performance Brand N Co., Ltd. announced that in the future they will develop vehicles equipped with hydrogen fuel cells and batteries.
The car in this teaser is similar to the Veloster N seen only in the US, but it looks shorter and has a different design around the windows. Hyundai also unveiled new hydrogen products for freight and public transport.
The teaser shows Hyundai Motor HTWO's recent sub-brand vehicles, which are creating a global fuel cell business. Hyundai Motor Group and Toyota continue to invest heavily in hydrogen technology for transportation and other uses. Hyundai said it is working on "exciting business plans and strategies for new hydrogen mobility technologies, next-generation fuel cell systems, and applications across a variety of non-automotive industries."
Hyundai Motor Company has a long history of hydrogen fuel cell technology such as the ix35, Ioniq FCEV, and Nexo FCV vehicles. Several Hyundai Motor subsidiaries will also be exhibiting hydrogen technology products at the event.
Hyundai, India
In terms of alternative fuel vehicles, the brand currently sells Kona electric vehicles in India. There are stories about the future of heavy equipment in India. However, there is no news that Hyundai Motor will launch a hydrogen car anytime soon.
Also read: Hyundai Alcazar full review