Hyundai plans to launch six electric vehicles in India by 2028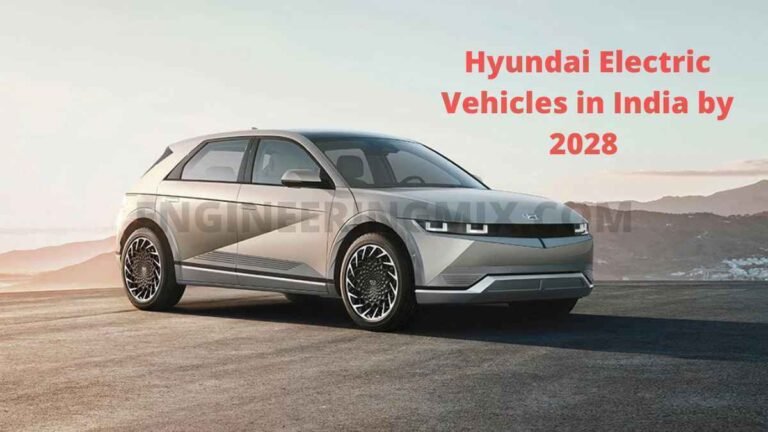 The unexpected spike in EVs, no doubt fueled by high gasoline costs and tempting subsidies, has taken most manufacturers off guard, and they are now scurrying to accelerate their EV initiatives. Tata Motors, which has a 70 percent market share in an admittedly tiny area, and MG Motor, which is a distant second, are the only two firms that have profited from this boom.
With the debut of the Kona Electric in 2019, Hyundai was also the first to bring a modern EV to market, but the Korean manufacturer did not capitalize on its first-mover advantage since the category was too immature at the time to actually care about. However, in only two years, what was once a fringe category has quickly become popular, raising concerns at Hyundai. Hyundai was quick to respond, announcing aggressive plans to launch six all-new EVs in India by 2028.
Future EVs will be supported by an E-GMP platform.
ICE platform EV charger will be installed at 108 Hyundai dealerships for mass-market EVs.
Hyundai's Electric Vehicle for India:
The automaker claims it would invest around Rs 4,000 crore to extend its EV lineup from the current single Kona Electric to six Battery Electric Vehicles (BEV) by 2028. According to Tarun Garg, director of Sales, Marketing, and Service at Hyundai India, "the range would consist of a total of six BEVs spanning different categories and body designs." These EVs will be available in a variety of sectors, including mass market and mass premium, and will feature an SUV, sedan, and CUV (Compact Utility Vehicle).
Hyundai has yet to disclose which EV vehicles will be offered in India, but as we revealed in September, the first will be the Ioniq 5, which will be available as a CBU in the middle of next year. This will be followed soon by the facelifted Kona Electric, which will be built here.
Hyundai E-GMP electric vehicle platform:
Hyundai's high-end vehicles will be built on the E-GMP (Electric Global Modular Platform) dedicated battery electric vehicle platform, with the Ioniq 5 being the first E-GMP model in India. This skateboard would then serve as the foundation for future EVs that are still in the works. Garg confirmed that this platform will be used to build the remaining three EVs for India. Hyundai will also localise some components of this platform, albeit it is unlikely to be a large percentage in the early years.
The E-GMP platform, which is particularly intended for EVs, will allow Hyundai to produce cars with a flat floor, narrow cockpit, and a flexible and large cabin, giving it a significant edge over competitors, albeit Maruti Suzuki will also launch with a dedicated EV platform.
However, whatever the growth is, Hyundai wants a big piece of it. According to Garg, the business has "established an internal goal where we should have a market share greater than what we've had in the same sector in the IC space" in any sector where it is present with BEVs.
Extending the charging stations:
Through strategic collaborations, the Korean automaker is also aiming to improve the EV ecosystem in India. Aside from providing customers with a 7.4kW AC home charger, Hyundai has also established public 50kW DC fast charging stations in four cities (in collaboration with Indian Oil), installed AC supercharger stations at 108 auto dealers in 15 countries (free for Hyundai consumers), and is offering 24×7 extra services across India, as well as a vehicle-to-vehicle and portable charging solution for its EV customers in six cities (free for three years).
Also Read:

Maruti Suzuki is evolving a 7-seat SUV to compete with Alcazar, Safari, etc