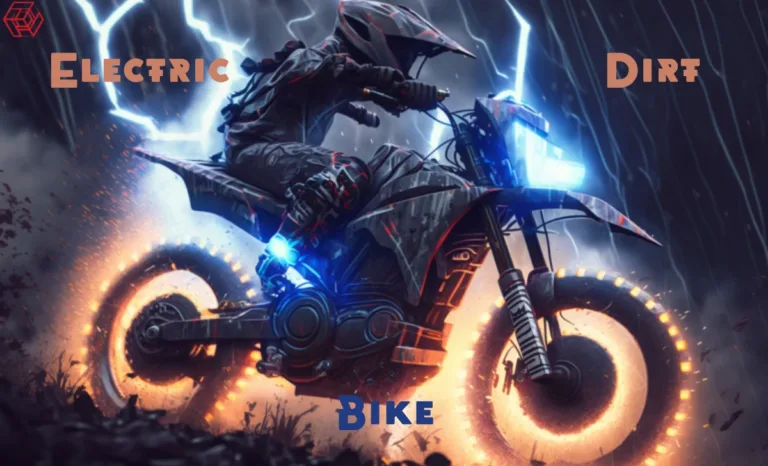 Off-road biking, with its thrill and appeal to nature enthusiasts, has witnessed a significant shift in recent years. While traditional gas-fueled dirt bikes have been a common choice, increasing awareness about environmental issues such as air and noise pollution is prompting a reconsideration. Consequently, electric dirt bikes are taking center stage. Industry reports underscore this trend, pointing to a steady increase in electric dirt bike sales in recent years, underscoring this changing preference.
Electric dirt bikes offer numerous benefits over their gas-fueled equivalents. Firstly, they emit no pollution and are much quieter, making them a far more environmentally-friendly alternative. Moreover, electric dirt bikes are much simpler to maintain than their gas-powered counterparts due to their fewer moving parts and lower frequency of tune-ups.
CONTENTS
Despite being a relatively new entrant in the market, electric dirt bikes boast impressive performance, which is perhaps their biggest advantage. In fact, many riders are of the opinion that electric dirt bikes are even more powerful than their gas counterparts owing to their instant torque and a much wider power band. Furthermore, many models are designed to be beginner-friendly with automatic transmission and adjustable power settings, making them an excellent choice for beginners and avid riders alike. These features make them an excellent option for riders with physical limitations who may find traditional gas bikes difficult to handle.
The benefits of electric dirt bikes are clear, but as with any emerging technology, they're accompanied by challenges. One hurdle proven significant is the limited range conferred by the existing battery technology. In contrast with a gas-powered dirt bike that can operate for hours on a solitary tank, the typical electric variant offers a range of around 30 to 40 miles, potentially restricting ambitious adventurers. But noteworthy are persistent advancements in battery technology, reducing this barrier gradually.
The financial aspect adds another layer to the challenge. While the improving technology is gradually driving down the cost, electric dirt bikes continue to demand a higher initial investment compared to their gas counterparts. The batteries, an essential component, especially leave a mark on the wallet, as they may need frequent replacements. Yet an integrated cost-benefit analysis, factoring in long-term elements — fuel costs, maintenance expenses, and ecological impact — paints a more nuanced financial picture, potentially favoring the electric version.
Despite these challenges, the future looks bright for electric dirt bikes. As technology improves, expect electric dirt bikes with longer battery life and more affordable prices. Furthermore, with more riders switching to electric dirt bikes, expect a decrease in noise and air pollution in off-road areas, providing a more enjoyable experience for everyone.
KTM FREERIDE E-XC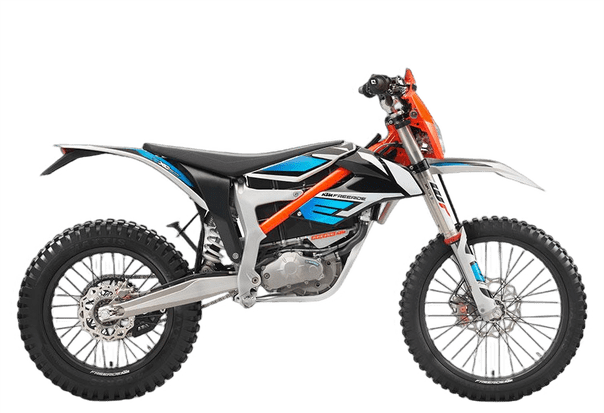 An electric motorbike with off-road capabilities and environmentally responsible performance is the KTM FREERIDE E-XC. Its strong motor and lightweight construction make it the perfect choice for riders who like exploring rough terrain. Riders who want to lessen their carbon impact while still experiencing the joys of off-roading may choose the KTM FREERIDE E-XC. This bike has an all-electric drivetrain that produces no noise or pollution while providing exceptional performance and agility.
KTM's FREERIDE E-XC is the first contemporary, mass-produced electric dirtbike from a reputable, mainstream manufacturer. It combines the Ready To Race brand's signature blend of premium components and a cutting-edge chassis with a state-of-the-art, fully-electric powertrain that produces 24.5 hp and 31 ft-lbs of torque, making it roughly comparable to your typical gas-powered dirtbike.
SUR-RON Light Bee X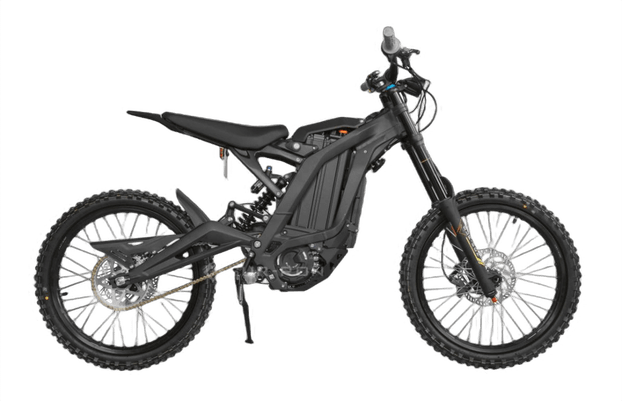 The SUR-RON Light Bee X, a potent yet environmentally responsible dirt bike, boasts a top speed of 45 mph along with a range of up to 50 miles. This lightweight contraption, weighing slightly over 100 pounds including its '60 volts, 176 cells, Lithium-ion battery' — a high-capacity power source that offers significant mileage per charge — is ideal for adventure-seekers.
It has a peak speed of 47 mph and a range of up to 60 miles on a single charge, depending on the riding mode. built on an aluminum frame made of 6061 T4 and T6 that has been anodized.
Segway X260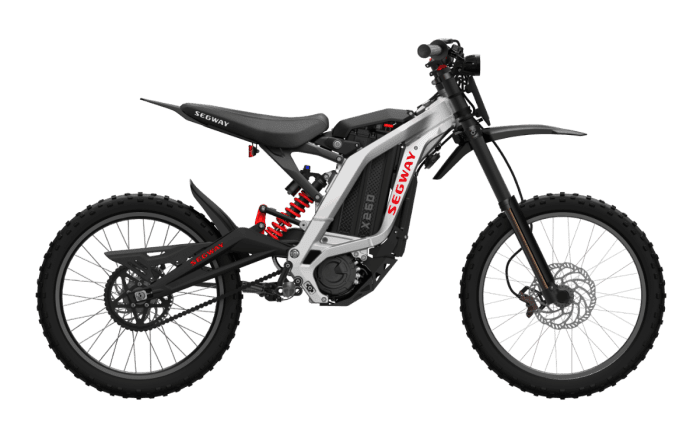 Sequoia X260 The business Segway made its reputation on upright electric scooters, but it has since expanded its line of battery-powered vehicles to include go-karts, scooters, and even electric dirt bikes. The company's X260 delivers good performance with a peak speed of 47 mph, a curb weight of about 120 lbs, and a massive 185 ft-lbs of torque. Additional notable features include standard LED headlights, swappable batteries, and connection to smartphone apps.
This model may also be purchased in a variety of colors, as well as in the $3,500 X160-spec, which is a less expensive and less powerful version. Maximum Speed: 85 MPH 46 horsepower and 106 NM of torque is produced. Charge time: 9.7 hrs.
Graft EO.12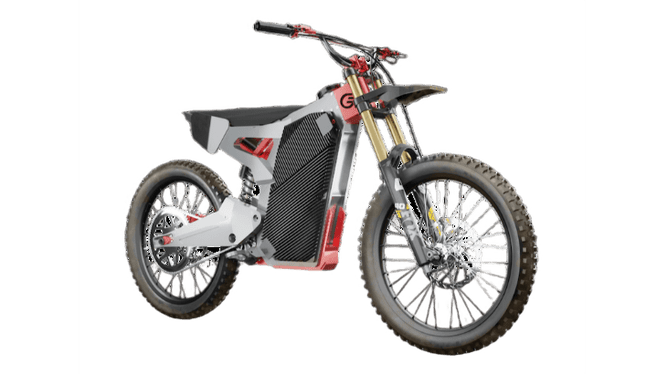 Graft is an American-owned electric vehicle Powersports firm with a manufacturing facility in New Taipei City, Taiwan. Graft creates electric side-by-sides, four-wheelers, and dirt motorcycles like the EO.12. The lightweight EO.12, which had its prototype debut in late 2021, features a frame made of aluminum billet that has been machined before being coupled with a mono-shock-equipped swing-arm as well as a long-travel 3 FOX Racing fork.
The EO.12's 20-kW motor generates an extraordinary 324.5 ft-lbs of immediate torque because of the utilization of swappable batteries and several 3D-printed TiAl6V4 titanium components. The bike also has carbon fiber-rimmed 21″ front and 18″ rear wheels that are designed for off-road use. Maximum Speed: 50 MPH Result: 42 HP Charging Period: Two Hours
Stark VARG Alpha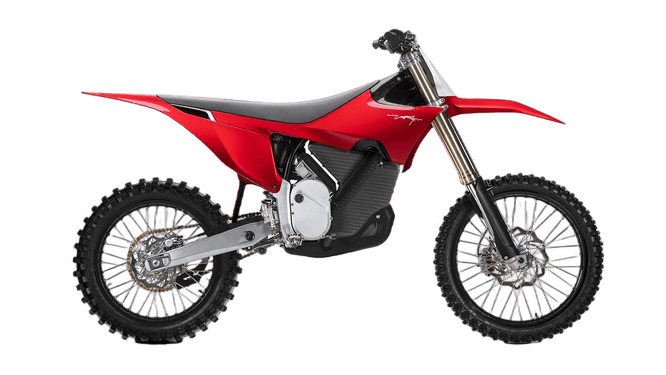 The Stark VARG Alpha is an exceptional off-road motorcycle that has earned the distinction of being the fastest motocross bike in the world. The bike boasts a completely electric motor that delivers an incredible 80 horsepower and an unparalleled 691.8 ft-lbs of torque. With a weight of fewer than 250 pounds, the VARG incorporates KYB suspension that provides over a foot of travel front and back, a skid plate design that is innovative, forged as well as CNC-machined wheels, the world's lightest footpegs, Brembo brakes, 100 different ride modes, and an ability to custom-tune a number of parameters such as power curve, engine braking, and traction control.
The VARG has a high IP69K rating and a 6 kWh battery that provides up to six hours of continuous ride time. Weighing in at 60 horsepower, the standard version of the VARG is available for $1,000 less, and it offers a maximum speed of 45 MPH, an output of 16 HP, and 27 Nm of torque. The VARG Alpha is a professional-grade motorcycle that offers exceptional performance and handling.
E-RACER RUGGED MARK2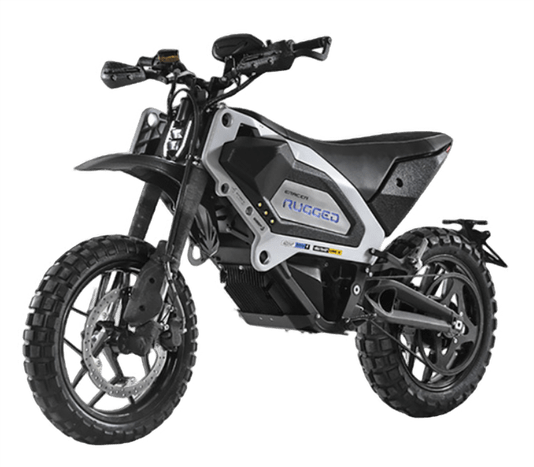 The E-Racer RUGGED Mark2 is a reconnaissance-style electric dirt bike inspired by military vehicles and based on the Zero FXS. It's loaded with unique features, such as a custom kevlar and carbon fiber bodywork coated in ultra-hardwearing Line-X ballistic armor and finished with twelve Eagle Eye LED perimeter lights. A triple Poliessoidal LED Highsider headlight, custom handguards, a skid-plate, illuminated 'RUGGED' badges, and a ballistic tape-wrapped Showa suspension backed by an AirTender kit add to the bike's sleek and professional appearance. Additionally, the Mk2 RUGGED features a 3D-printed nylon and Alcantara MX-style saddle resting on a hinged seat pan.
FLUX PERFORMANCE PRIMO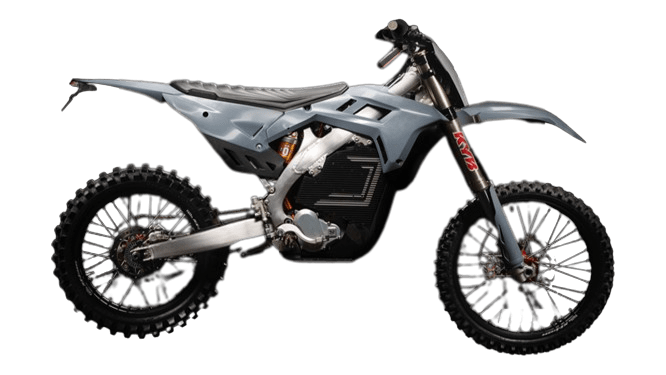 The Primo, produced by the Slovenian startup FLUX Performance, is an astounding electric dirtbike that boasts a range of incredible performance figures. With a frame-mounted electric motor featuring Formula 1-inspired straight-cut gears, the Primo is capable of cranking out 85hp and an impressive 553.2ft-lbs of torque at the rear wheel. The bike is powered by a 6.7kWh, 400V swappable battery that is housed in an aerospace-grade casing, which is fully waterproof.
Additionally, the bike has several smart sensors, remote locking, GPS tracking, and the ability to adjust half-a-dozen different riding parameters on the fly. The Primo is also available in street-legal dual-sport and supermoto variants, featuring a perimeter-style aluminum cradle frame combined with a custom-designed cast swing-arm, an Öhlins' twin-tube-tech-equipped TTX mono-shock, and a top-of-the-line 48mm inverted KYB fork. This bike is clearly a professional-grade machine that is designed to perform.
CAKE KALK OR RACE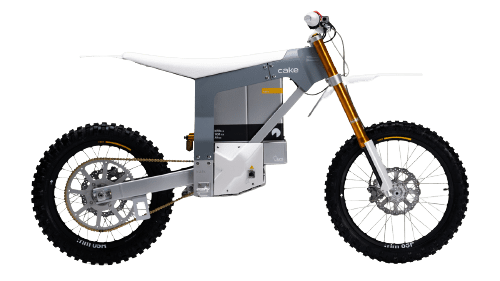 The CAKE Kalk OR race is an exceptional electric dirt bike model from the Swedish manufacturer, featuring a race-ready design and high-performance components such as Öhlins suspension on both the front and back, bespoke wheels, as well as custom brakes. It weighs only 165 lbs but can produce over 200 ft-lbs of torque, making for an impressive power-to-weight ratio.
Moreover, the Kalk OR race boasts multiple ride modes with various power settings, enabling riders of all levels to gradually increase their skill level. In addition to the street-legal Kalk model, CAKE also offers the INK-spec of the Kalk race, which has more affordable pricing and lower-end suspension.
Are you intrigued by the electric revolution? Find out more by exploring The 10 Best Electric Motorcycles of 2023! Want to diversify your reading? Venture into our selection of Top 10 Best Off-road Vehicles of 2023.
Advantages (Pros):
Electric dirt bikes substantially reduce noise pollution with a smoother and quieter operation, providing both eco-benefit and a peaceful ride. A user commented, "It's great to enjoy nature without disturbing it – makes for a more immersive experience!".
They produce no emissions, making them a much more environmentally-friendly option.
Electric dirt bikes are typically much easier to maintain than gas bikes, as they have fewer moving parts and require less frequent tune-ups.
Electric dirt bikes provide instant torque and have a much wider power band than gas bikes, making them more powerful and offering better acceleration.
Many electric dirt bikes, like the X3 by E-bike manufacturer TAOTAO, have been designed with the novice in mind including features such as adjustable power settings and automatic transmissions.
Disadvantages (Cons):
Electric dirt bikes have a limited range compared to gas-powered dirt bikes, typically only around 30-40 miles on a single charge.
While replacement batteries for electric dirt bikes can indeed be a significant expense and often need more frequent replacements compared to a gas bike's fuel tank, companies often provide warranties to aid with the cost. Additionally, services like Energica's battery leasing offer alternative solutions to the replacement cost problem.
Electric dirt bikes are generally more expensive than gas-powered dirt bikes, although the cost is coming down as technology improves.
Charging an electric dirt bike can take several hours, which may be inconvenient for some riders.
Electric dirt bikes are still a relatively new technology, and there may be some concerns about the long-term durability and reliability of the electric motor and battery system.
---
Frequently Asked Questions (FAQ) about Electric Dirt Bikes:
How fast do electric dirt bikes go?

The top speed of an electric dirt bike can vary depending on the model, but many can reach speeds of 60 mph or more.

How far can an electric bike go on one charge?

The range of an electric dirt bike can vary depending on the model and riding conditions, but most have a range of around 30-40 miles on a single charge.

Are electric dirt bikes suitable for beginners?

Yes, many electric dirt bikes are designed to be beginner-friendly, with adjustable power settings and automatic transmissions. This makes them a great option for riders who are new to off-road riding or who may have physical limitations that make riding a traditional gas bike difficult.

Can electric dirt bikes be used for racing?

Yes, there are electric dirt bike racing events that take place around the world. Electric dirt bikes offer impressive speed and power, making them a great option for racing.

Are there any downsides to electric dirt bikes?

The main downside of electric dirt bikes is their limited range, which can be a problem for riders who want to explore remote areas or take longer rides. Additionally, they are more expensive than gas bikes and replacement batteries can be costly.