Top 10 best off-road vehicles of 2023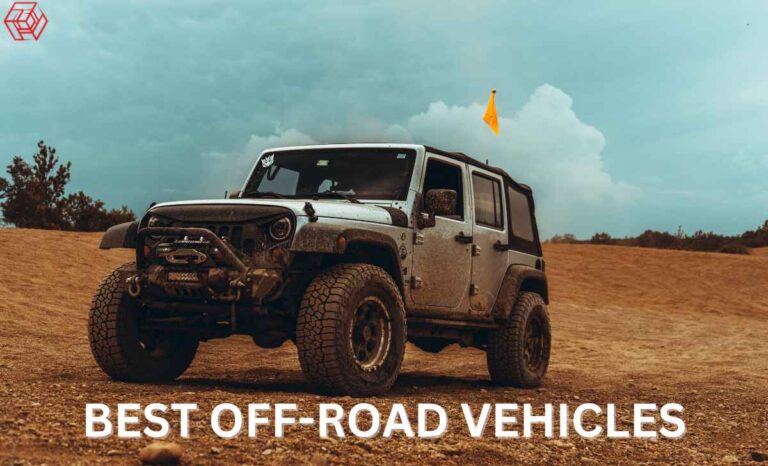 Off-roading is a thrilling adventure that requires a powerful and reliable vehicle. The market is flooded with many off-road vehicles, making it challenging to determine the best one to buy. In this article, we've compiled the top 10 best off-road vehicles that are perfect for any terrain. If you want an off-road adventure tip check here.
CONTENTS
1. 2023 Jeep Wrangler – Rubicon 392
The Jeep Wrangler 2023 is an excellent off-road SUV. However, its allure wears off in daily driving due to its stiff ride, difficult handling, poor fuel efficiency, and loud interior.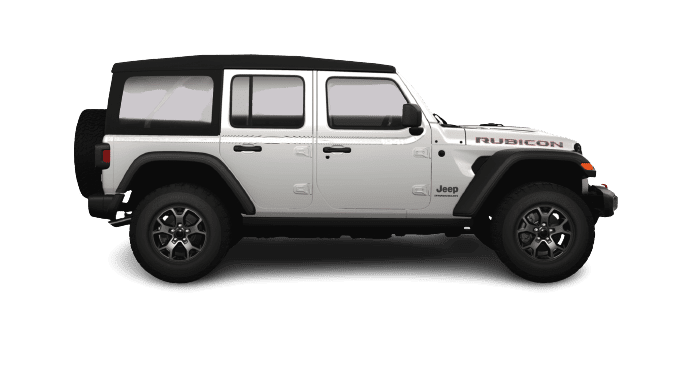 Astounding off-road capability
Go-anywhere capability
The roof and doors come off
Easy-to-use infotainment system
4xe plug-in hybrid
Truck-like ride and handling
Refinement and on-road handling are laughable by modern SUV standards
Poor mileage
Intrusive road and wind noise
Specs
Engine
6.4L V-8
Transmission
Automatic
Power
470 hp
Torque
637 Nm
Drive Type
4-wheel drive
Total Seating
5
---
2. 2023 Land Rover Defender 130
The Land Rover Defender 2023 covers a lot of ground. It's refined on the road, unstoppable off-road, and beautifully styled both inside and out. Unless you frequently require a third row, the Defender leaves nothing to be desired.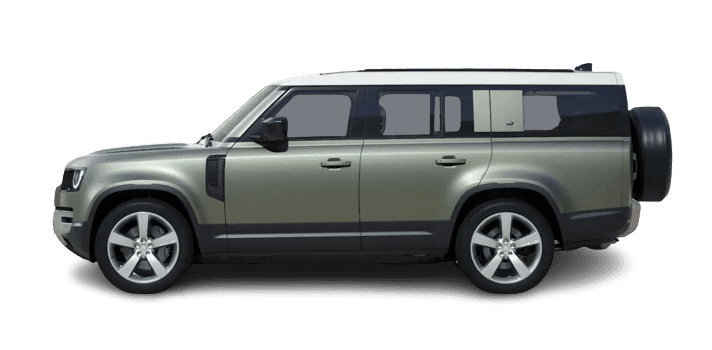 Strong off-road capabilities
A wealth of customization options
High-tech safety and off-road features
Smooth ride for an off-road-oriented SUV
Refined four-cylinder, inline-six, and V-8 engine choices
Basic interior for its price
Poor on-road handling
The rear door/hatch is heavy and opens toward the curb
Specs
Engine
D250 AWD AUTOMATIC MHEV
Transmission
Automatic
Power
296 hp
Torque
600 Nm
Drive Type
4-wheel drive
Total Seating
5
---
3. 2023 Ford Bronco Sport Heritage Limited
Ford has resurrected an icon with its newest Bronco, not to be confused with the Bronco Sport, which is based on the Escape. The full-size Bronco, unlike the surprisingly capable crossover, is aimed squarely against the Jeep Wrangler and other off-road SUVs like the Toyota 4Runner and Land Rover Defender. The Bronco Raptor debuted in 2022, and the Bronco Hybrid might debut in 2023.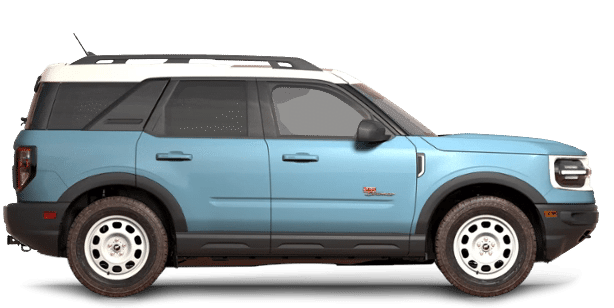 Muscular engine lineup
Fantastic off-road capability
Composed on-road handling
Room seating and cargo space
Pleasant on-road steering and comfort
Helpful technology features for off-roading
Specs
Engine
1.5L Ti-VCT GTDI I-3 / 2.0L Ti-VCT GTDI I-4
Transmission
Automatic
Power
181 hp / 250 hp
Torque
257 Nm / 375 Nm
Drive Type
4-wheel drive
Total Seating
5
---
4. 2023 Toyota Tacoma TRD Pro
The 2023 Toyota Tacoma TRD Pro returns to show that the fun doesn't stop when the pavement runs out. It's a fantastic off-roader, but it faces stiff competition from American manufacturers. The sole new feature for 2023 is a neon orange color option.

Off-road-ready TRD trims
Plenty of standard features
Rugged off-pavement capability
Impressive safety tech
The top-level V6 can be paired with a six-speed manual transmission
Straight-legged driving position
Could use more power
Weak base engine
Limited back-row space
Off-road emphasis results in a tall step-up height
Specs
Engine
3.5L V6 engine AT 4×4
Transmission
Automatic
Power
278 hp
Torque
359 Nm
Drive Type
4-wheel drive
Total Seating
5
---
5. 2023 Chevrolet Colorado ZR2
Three distinct variants of the brand-new 2023 Chevrolet Colorado pickup truck were unveiled by the automaker, all of which used 2.7L Turbo engines. The versions, which are based on the same platform, offer modern interior and entertainment amenities, an eight-speed automatic gearbox, and an upgraded design for the functionality of the cargo bed. The pickup truck's trendiest, angrier, and most performance-focused models for 2023 are the Colorado ZR2 and ZR2 Desert Boss, which have exceptional off- and on-road skills.
Updated exterior & Interior
Powerful engine
Spacious cabin
Excellent towing capacity
Clever details and features in the bed
Noise Four Cylinder engine
Mediocre material
Only one cab/bed configuration
Super Cruise is not yet available
Specs
Engine
2.7L Turbo High-Output engine
Transmission
Automatic
Power
310 hp
Torque
583 Nm
Drive Type
4-wheel drive
Total Seating
5
---
6. 2023 Mercedes-Benz G-Class
The 2023 Mercedes-Benz G-Class is unlike anything else on the road. The original G-wagen was a legendary military car with an S-Class interior that was available for what seemed like ages. The updated second-generation SUV debuted in 2019, maintaining the original's good looks, panache, and capabilities but adding a more upscale interior, greater in-car technology, and driver assistance features. Despite this, it is not the most comfortable or expertly handled luxury SUV on the road.
Standard Twin-Turbo V8
Unmistakable Styling
Many Standard Features
Perpetually Rising MSRP
Poor Fuel Economy
Specs
Engine
4.0L V-8 Engine
Transmission
Automatic
Power
416 hp
Torque
610 Nm
Drive Type
4-wheel drive
Total Seating
5
---
7. 2023 Range Rover SE
Land Rover has reintroduced the plug-in hybrid powertrain that was last seen in 2021 for 2023. This new version has greater power and a 48-mile electric range, according to Land Rover. That's more than double the price of the last plug-in Range Rover. The plug-in hybrid has a gasoline engine as well as an electric motor, which is powered by a tiny battery pack that can be charged at EV chargers. Land Rover also discontinued the First Edition trim for 2023, but many of its amenities are available on other Range Rover trims and established a new top-tier SV trim.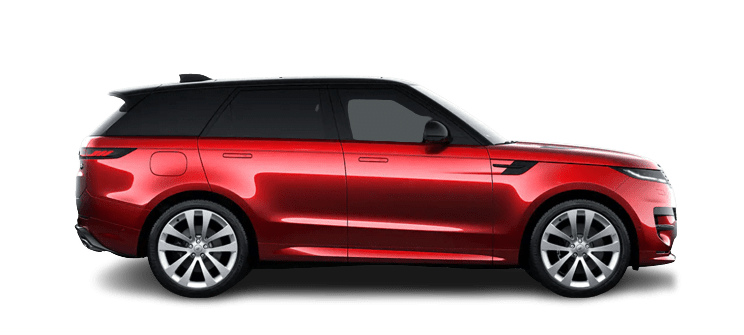 Looks expensive
Performs as a Range Rover should
Peppy engine options
Comfortable seats
Gentle ride
Specs
Engine
P360 AUTOMATIC MHEV
Transmission
Automatic
Power
355 hp
Torque
500 Nm
Drive Type
4-wheel drive
Total Seating
5
---
8. 2023 Jeep Gladiator SPORT S 4×4
The Jeep Gladiator 2023 is a genuine pickup truck. It is capable of towing and carrying, is quite capable off-road, and its cabin is roomy and well-built. The Gladiator's trade-off is that it isn't as comfy, silent, or well-equipped as its more polished competitors.

Rugged Jeep character and off-road prowess
The only convertible truck you can buy
Offers bigger back seat than other midsize pickups
Fun removable roof panels, doors
Iconic, unmistakable looks
Steering is slow and vague, particularly on the Rubicon trim
Subpar fuel economy
Only one small bed length
Onerous on-road driving manners
Specs
Engine
3.6L V-6
Transmission
6-speed Manual / Automatic
Power
285 hp
Torque
352 Nm
Drive Type
4-wheel drive
Total Seating
5
---
9. 2023 Ineos Grenadier
The 2023 Ineos Grenadier may make anyone looking for a real off-road competent family-sized 4×4 load lugger reconsider the Jeep Wrangler Unlimited. The live-axle, coil-sprung Grenadier is a confident, comfortable plugger that, despite its clear stylistic tribute to the old Land Rover Defender, feels as solid and unstoppable as a Toyota Land Cruiser.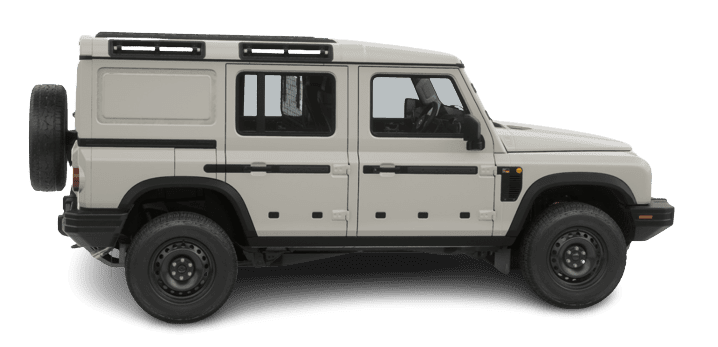 A modern interpretation of a rugged wagon
Excellent powertrain and off-road credentials
Great ride and on-road handling for its size
Off-road prowess
Smooth powertrains
Niggling quality issues to be resolved
Recirculating-ball steering system not ideal for built-up areas
Compromised right-hand drive ergonomics
Rivals are more luxurious
Very little safety kit
Specs
Engine
3.0-liter six-cylinder turbo petrol
Transmission
6-speed Manual / Automatic
Power
281 hp
Torque
450 Nm
Drive Type
4-wheel drive
Total Seating
5
---
10. 2023 Suzuki Jimny
Suzuki debuted the Jimny 5-Door, along with a few other SUVs and an EV prototype named the eVX, at the Auto Expo 2023 in India. Suzuki is clearly having its best life outside of the United States, the country of trucks and SUVs. It's interesting that the Jimny has become a car that appeals to Americans, but the larger model, like the previous Jimny 3-Door, is unlikely to come to the US.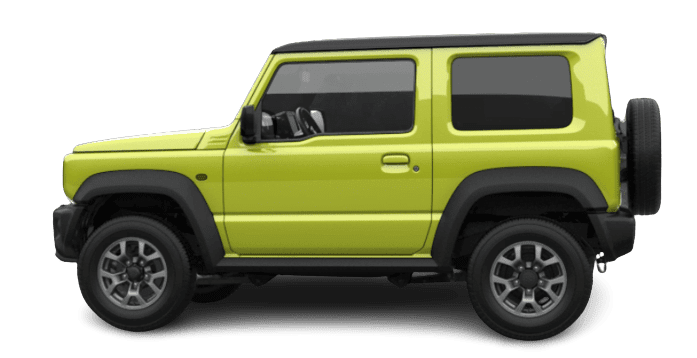 Capable and Rugged Off-roader
Peculiar and Intriguing Compact 4×4
Eye Catching
Easy to Maneuver
Noisy at Highway Speeds
Constricted Rear Seats, Cramped Storage
Average Safety
Specs
Engine
1.5-liter engine
Transmission
6-speed Manual / Automatic
Power
100 hp
Torque
130 Nm
Drive Type
4-wheel drive
Total Seating
4