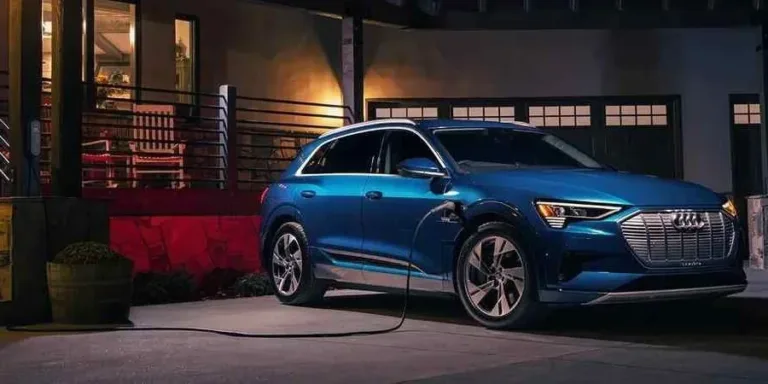 Audi India has begun accepting advance bookings for the upcoming e-Tron and e-Tron Sportback high-performance electric SUVs at a price of Rs 500,000. The new Audi e-tron will go on sale in India next month, July 22, and will face competitors such as Mercedes-Benz EQC and Jaguar I-Pace in this segment. The Audi e-Tron should be the first luxury electric car to be launched in India, but its launch was delayed due to the second wave of pandemics.
These models will be India's first fully-electric models in our market. Audi e-tron and e-tron Sportback will use the 55 quattro variant. Standard AC zone dual motors can generate up to 408 hp and 664 Nm of power.
Exterior
In terms of style, e-Tron and e-Tron Sportback has a typical Audi design language, which is very consistent with the brand's latest models. At the front, there is a large grille with stylish LED headlights on both sides. Turning to the side profile, although the profile of the standard SUV is more upright, the e-Tron Sportback is unique in that its tapered roofline ends with a notch design. At the rear, both models have a full-width strip connected to the LED tail light.
Interiors and features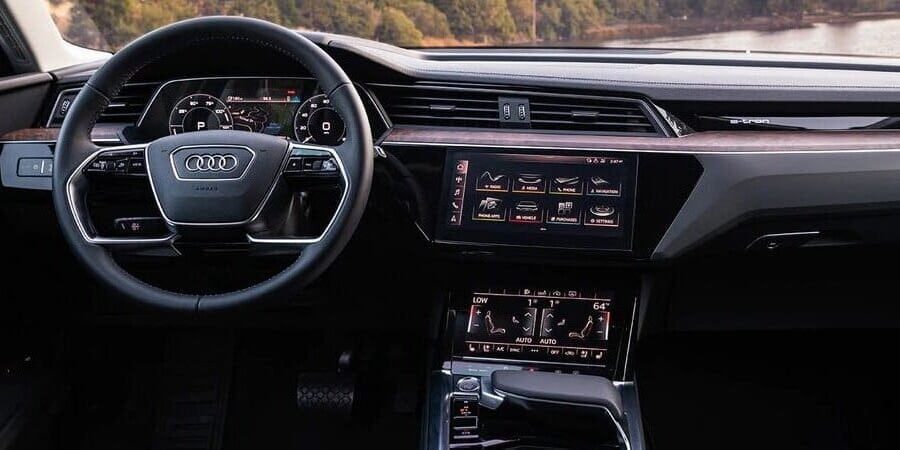 The interior of the electric SUV adopts the latest Audi design language. The dual "MMI touch" system includes an infotainment system, with a 10.1-inch touch screen at the top and an 8.8-inch touch screen at the bottom to control the vehicle, climate, and other functions, occupying a central position. Audi "virtual cockpit" digital instrument panel is also provided. In addition, the SUV will be equipped with matrix LED headlights, progressive steering, adaptive air suspension, and a 4-zone climate control system as standard. Although the full list of features in India has not yet been announced, international models can also be used for cruise control, electric tailgate, panoramic sunroof, electrically adjustable steering wheel, leather upholstery, and options to replace traditional rearview mirrors.
Motor-power & Battery
The Audi e-Tron and e-Tron Sportback will provide dual-engine 55 Quattro variants, which can produce 360 ​​hp and 561 Nm in standard driving mode, but also have a "supercharge" function that can increase the total power to 408 hp and 664 Nm Acceleration is fast. In the 55 Quattro configuration, both SUVs are equipped with 95kWh battery packs, and the WLTP range is between 359-484 kilometers.
This higher-capacity battery can be charged from 0% to 80% in 8.5 hours using an 11-kilowatt AC charger, or only 30 minutes using a 150-kilowatt DC fast charger. Globally, e-Tron provides more power system options. The entry-level 50 Quattro has a power of 312 horsepower, 540 Nm, and a battery capacity of 71.2 kWh. At the same time, the high-end e-Tron S can produce 435 horsepower and 808 Nm in normal mode, and 503 horsepower and 973 Nm in "supercharged" driving mode.
---
Audi e-Tron
---