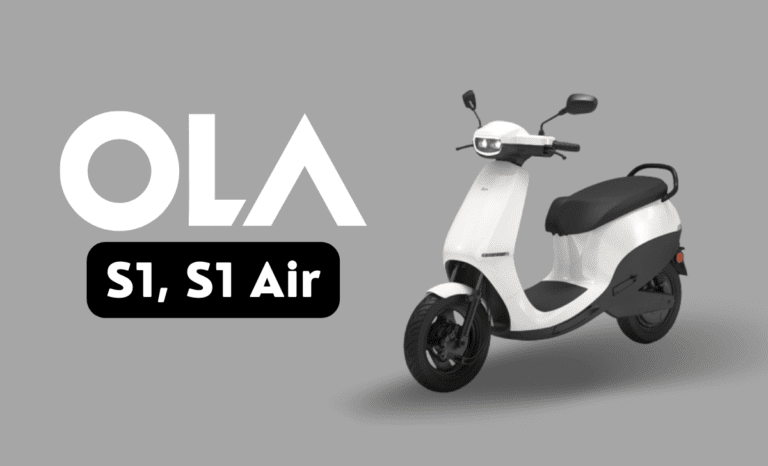 In India, Ola Electric has updated its electric scooter line, introducing new varieties of Ola S1 and S1 Air scooters. For those looking for a more powerful scooter at a lesser price, the new scooter has been offered with a 2 kWh (limited range) battery pack option.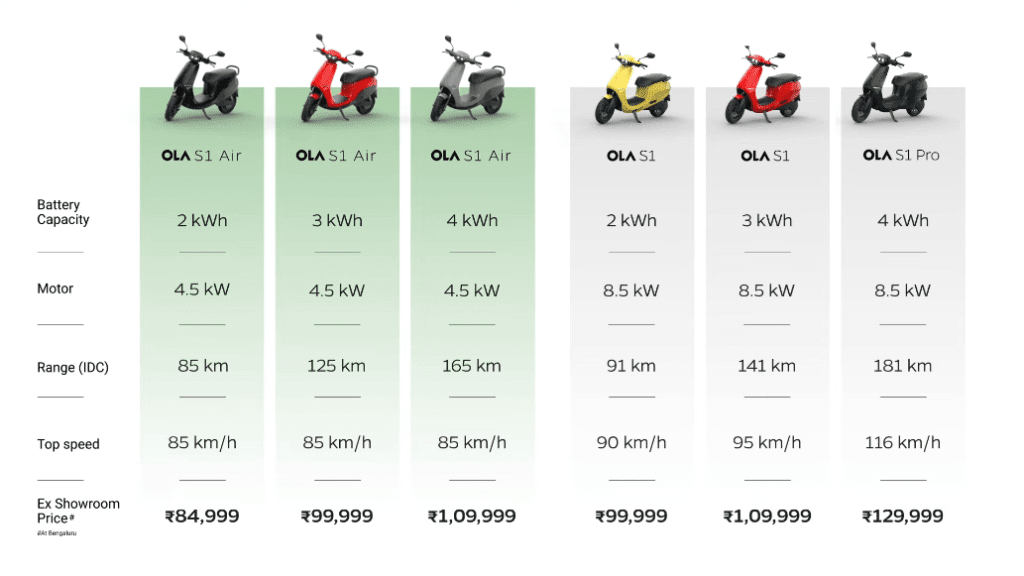 The Ola S1 Air costs Rs. 84,999 and can be upgraded to Rs. 1.09 lakh, while the S1 costs Rs. 99,999 and can be upgraded to Rs. 1.29 lakh (all prices ex-showroom).
The Ola S1's 2 kWh battery pack can go 91 kilometres (IDC) on a single charge. The battery powers the same mid-drive motor with a top speed of 90 kmph and a power output of 8.5 kW. (11.3 bhp).
The 4.5 kW (6 horsepower) motor of the Ola S1 Air, on the other hand, provides a range of 85 kilometres (IDC) on a single charge. The maximum speed is 85 kilometres per hour.
Customers that reserved the 2.5 kWh S1 Air battery pack will be automatically upgraded to the 3 kWh battery pack, which offers a range of 125 km (IDC) on a single charge. The top-tier S1 Air features a 4 kWh battery with a 165 km IDC range.
The Ola S1 Air 2kWh battery pack would be available for purchase beginning today, according to the business. However, the business has begun taking reservations for Ola S1 Air versions. Customers that have already reserved electric scooters will be required to wait even longer because delivery has been pushed back owing to changes in the electric scooter portfolio.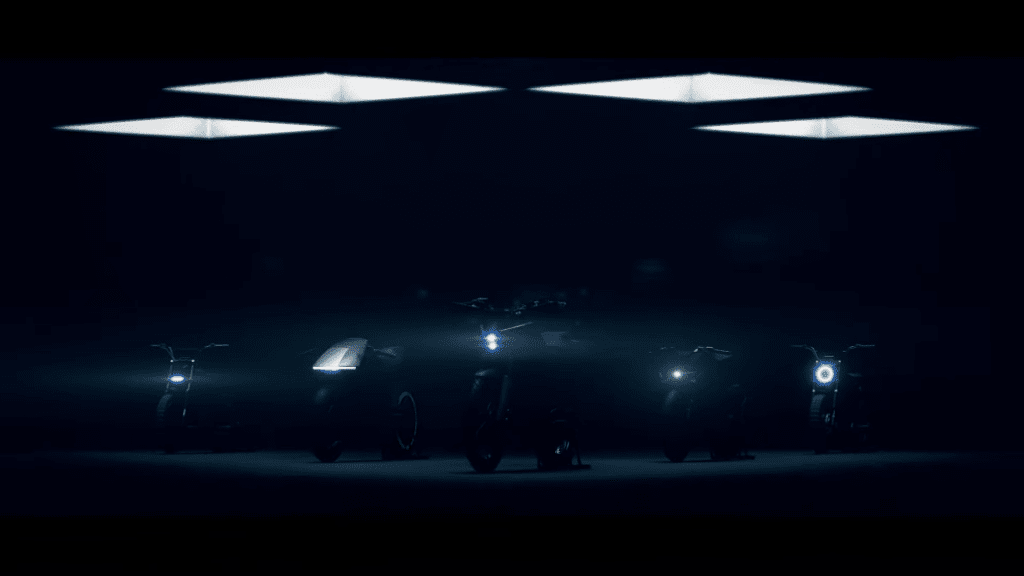 Today, Ola Electric teased up to five electric bikes. While the goods appeared to be in the idea stage, the type of ambitions mentioned by the company's Founder and CEO Bhavish Aggarwal, referring to zero internal combustion engine (ICE) two-wheelers being marketed in India after 2025, do not appear to be far away.