2021 New Maruti Celerio Review Report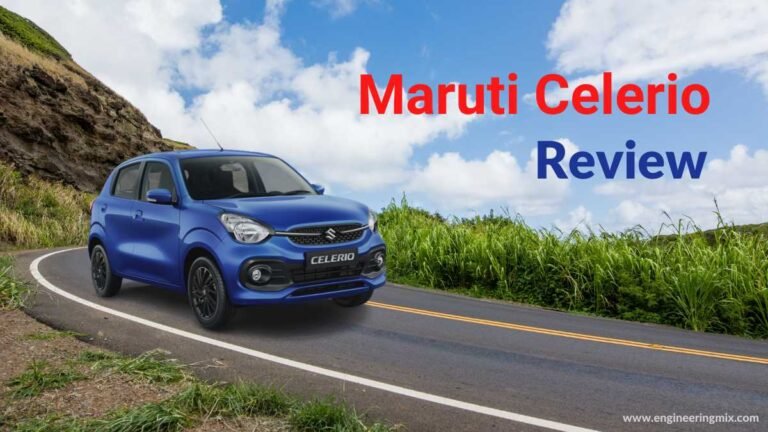 Maruti Suzuki will launch the new Celerio to the Indian market in the near future. In India, the Celerio has always been a popular family hatchback. It was initially released in 2014 and immediately became a success. In 2017, the Celerio underwent a semi upgrade, as well as the new-generation Celerio, will be released in India soon. In this post, we review the new Maruti Celerio 2021 to the previous model and see what has changed.
A New Maruti Suzuki Celerio, now in its second generation, is India's most fuel-efficient petrol automobile. In these days of short fuses and high fuel prices, a one-line introduction should be enough. Now that you've piqued your attention, here's some additional information about the newest Celerio. It's all-new externally and internally, and it's constructed on a new platform with the new engine. There really are manually and automated transmission options.
Design
The Maruti Celerio 2017 appears to be a normal family hatchback with a clean simple design language. The Maruti Suzuki Celerio's next-generation design would keep the tall-boy profile but it will be sportier than the present model. The new-generation 2021 Celerio has recently been spotted unmasked during its official TV commercial shot. According to the spy shots, the new-generation Celerio will have a fresh front fascia and new bumpers, and new grille design, and new headlights. It will also get new multi-spoke alloy wheels, and though the rear design will stay mostly the same.
New Maruti Celerios Exterior
There is no apparent connection between the old and new Celerios. The new one is much more lively than the previous one, which was ordinary in design. It has a circular form that appears much better in person than it would on photos. Although it isn't a very attractive car, this new Celerio has a lot more authority than the previous one. Was further aided by the significantly bigger dimensions (it is also 55mm broader). The Celerio has a cute profile with curving and swept-back headlights and a round grille crossed by a chrome bar, but the black rubber surround for the fog lamps and air dam adds some sportiness to the design.
The sides have rather substantial A- & C-pillars, a normal glasshouse, and gentle curves at the doors and wheel arches. Upper vehicles have 15-inch alloy wheels, which contribute to the appearance.
Unfortunately, the quality pull-style door handles of the previous model have been replaced with substandard lift-style door handles. While the new Celerio includes keyless entry, the placement of the request sensor on the door makes it appear to be an afterthought. From the shoulder to the taillights, there's a wonderful flow, with the Celerio's rear maintaining the curvy concept.
The Celerio shares a lot of its underpinnings with Maruti's newest hatchback. It's based on Suzuki's Heartect platform and has traditional front MacPherson strut and rear torsion beam suspension.
New Maruti Celerios Interior
The inside of the updated Celerio, like the exterior, has much more character. The dashboard's winged form is fairly elegant, the 7-inch touchscreen is given appropriate importance, and the Wagon R part digital gauges also contribute to the interior's appeal. The inside appears to be more upscale than that of the previous model. It's also functional, with door pockets and cupholders up front, as well as a huge recess in the centre console for your phone and wallet. However, if you look around, you'll notice that quality hasn't improved significantly. The dash top has a lovely textured feel, but harsh plastics make up the majority of the interior.
The Celerio isn't a tall vehicle, but getting in and out is simple. Drivers will also appreciate the addition of seat height adjustment. The front seats, like those on the previous Celerio, have single-piece backrests with integrated headrests and are quite comfortable. The front vision is decent, although the comparatively large A-pillars forced us to look around at crossroads.
The position of the window and door switches likewise takes some getting accustomed to. Instead of being located at the doors, the door lock/unlock and front power window controls are located on the centre console. Passengers in the back will also need to reach for the rear window controls, which are located between the front seats.
The rear seat comfort is adequate but not exceptional. The big windows allow a good view outside, there's plenty of kneeroom even for larger passengers, and the seat is adequately padded. The problem is that the seat's integrated fixed headrests are just too tiny to provide any genuine head (or whiplash) support to taller riders, and their low and inclined posture is also unpleasant. It's also difficult to sit three abreast.
The Celerio has improved significantly in terms of baggage space. The 313-litre boot easily accommodates two large suitcases and two cabin bags, and if you need more room, the 60:40 split rear seat backrest can be folded as well. You must pack your baggage with care as the lip is high and not all that wide.
Maruti Celerio Features
The Celerio is available in 4 model: LXI, VXI, ZXI, and ZXI+. The top-spec ZXI+ is featured here, which comes with a slew of features. Keyless entry, push button start, driver seat height adjustment, electrically adjustable mirrors, steering-mounted audio controls, and front and rear power windows are all standard features. Maruti's Smartplay unit, which includes a 7-inch touchscreen, handles infotainment tasks. The screen is pleasant to use and offers Android Auto and Apple CarPlay compatibility. What's lacking is a rearview camera, which would have helped to explain the model's expensive price.
In terms of protection features, the Celerio comes equipped with twin front airbags, ABS, front seat-belt reminders, and rear parking sensors, with hill start assist available on AMT models. Higher-end versions have a rear wiper and defogger. In this regard, while the Celerio meets the most recent Indian safety standards, it has yet to be evaluated the Global NCAP.
Maruti Celerio Engine & Transmission
To reduce fuel, the Celerio finds a new 1.0-litre petrol engine with Dual Jet technology, VVT, and auto-idle start/stop. Power and torque ratings of 68PS and 89Nm are not very noteworthy. But let's put the brochure aside and concentrate on the drive.
As soon once you get started, you'll realise how simple the Celerio is to drive. We're talking about a light clutch, easy gear shifts, and a smooth throttle response. When most of these factors are together, getting off the line is simple and painless. The engine offers a lot of useful power right once, which helps you accelerate quickly. It's not very fast at first, but it picks up pace gradually. Within city borders, the engine's ability enables the Celerio to seem responsive. At city speeds, overtaking is simple and typically does not necessitate a downshift.
The engine refinement is excellent, especially considering it is a three-cylinder engine. This holds true even when the engine is pushed to higher RPMs on the highway for overtaking. Cruising at 100 kilometres per hour is simple, and you still have enough power to overtake. They must be planned, but they are controllable.
In fact, the 1-litre engine feels more powerful than just its competitors' 1.1- and 1.2-litre engines. If you're attempting to drive the Celerio smoothly in bumper-to-bumper traffic, there's a steep learning curve. Although with modest throttle adjustments, it feels jerky, and Maruti should try to smooth it down.
While this engine has its advantages, the 1.2-litre engine (found in the Wagon R and Ignis) still outperforms it in terms of smoothness and power delivery. Choose the AMT if you really want a really hassle-free experience. For an AMT, the gears are smooth and quite rapid. The gearbox doesn't have to downshift as often since the engine has adequate low-end torque, providing for a more comfortable driving experience.
The Celerio's mileage is another highlight of the drive. The Celerio is considered to be India's most fuel-efficient petrol car, with a claimed efficiency of up to 26.68kmpl.
We'll put this claim to the check in our efficiency run, but dependent on the quantity of time you spend drive the Celerio around the city, we're guessing around 20kmpl.
Click here find Maruti Celerio Price
Maruti Celerio Specs
| | | |
| --- | --- | --- |
| Engine | Petrol | Petrol AT |
| Fuel Type / Propulsion | Petrol | Petrol |
| Engine Installation | Front | Front |
| Type | 3 cyls, naturally aspirated | 3 cyls, naturally aspirated |
| Cubic Capacity (cc) | 998cc | 998cc |
| Max Power (hp @ rpm) | 67hp at 5500rpm | 67hp at 5500rpm |
| Max Torque (Nm @ rpm) | 89Nm at 3500rpm | 89Nm at 3500rpm |
| Transmission | Petrol | Petrol AT |
| Drive Layout | Front-wheel drive | Front-wheel drive |
| Gearbox Type | Manual | AMT |
| No of Gears | 5 | 5 |
| Body | Petrol | Petrol AT |
| Weight (kg) | 800-820kg | 815-825kg |
| Front Tyre | 175/60 R15 | 175/60 R15 |
| Rear Tyre | 175/60 R15 | 175/60 R15 |
| Brakes | Petrol | Petrol AT |
| Front | Discs | Discs |
| Rear | Drums | Drums |
---
Celerio Price in Chennai Frequently Asked Questions
On Road Price of Maruti Celerio in Chennai?
The Maruti Suzuki Celerio Price in Chennai starts from ₹ 5.79 Lakh and goes up to ₹ 8.02 Lakh.
ON-ROAD PRICE
Celerio LXi – ₹ 5.79 Lakh
Celerio VXi – ₹ 6.54 Lakh
Celerio ZXi – ₹ 6.89 Lakh
Celerio VXi AMT – ₹ 7.10 Lakh
Celerio ZXi AMT – ₹ 7.45 Lakh
Celerio ZXi Plus – ₹ 7.45 Lakh
Celerio ZXi Plus AMT – ₹ 8.02 Lakh
---