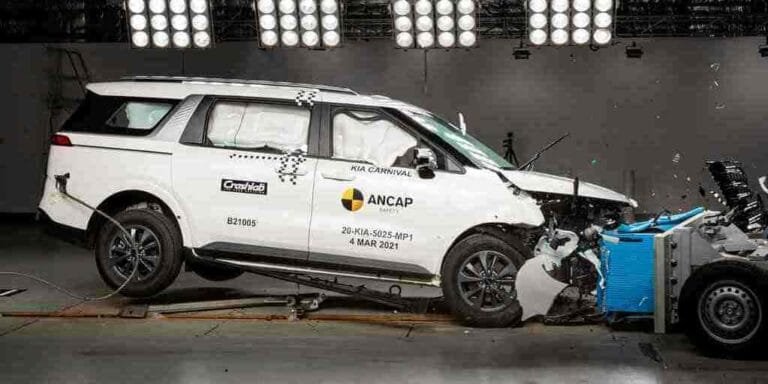 The fourth-generation Kia Carnival minivan just received a five-star safety rating in Australia's latest round of NCAP crash tests. The MPV scores were particularly high in the adult occupant protection and child protection categories. The safety level is valid on all available powertrain variants and options in Australia 2021 Kia Carnival. It is worth noting that Kia offers an older 3rd generation Carnival minivan in India. Kia Carnival scored 90% in the adult occupant protection category, scored 88% in the child occupant protection category, scored the lowest 68% in the road user protection category.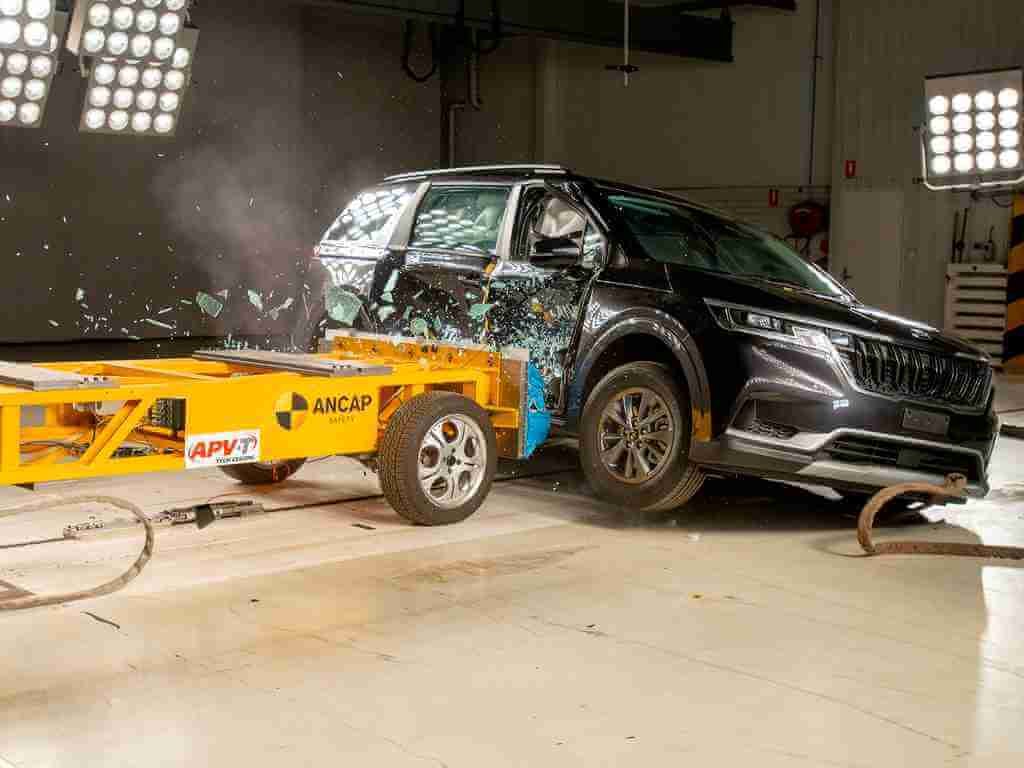 Also Read: India safest cars to buy in 10 lakhs
Regarding the current situation, there is no official confirmation of when a new generation of carnivals will arrive in our market. What we do know is that Kia has confirmed that it will enter a new field in India in 2022. Most likely it will be a new minivan with the internal code name KY.
Kia Carnival 2021: Australia NCAP Score:

From the adult occupant protection category, the Kia Carnival scored 90%, with 34.54 points out of 38 points. In addition, it scored top marks in the side-impact, diagonal bar, and rescue and extraction tests. In the frontal bias test (it scored 5.98 points out of 8), the reading showed adequate protection for the driver's upper and lower extremities and the passenger's upper extremities. Protection is good for all other key parts of the body. The front frame of the Kia Carnival also presents a moderate hazard to the occupants of oncoming vehicles.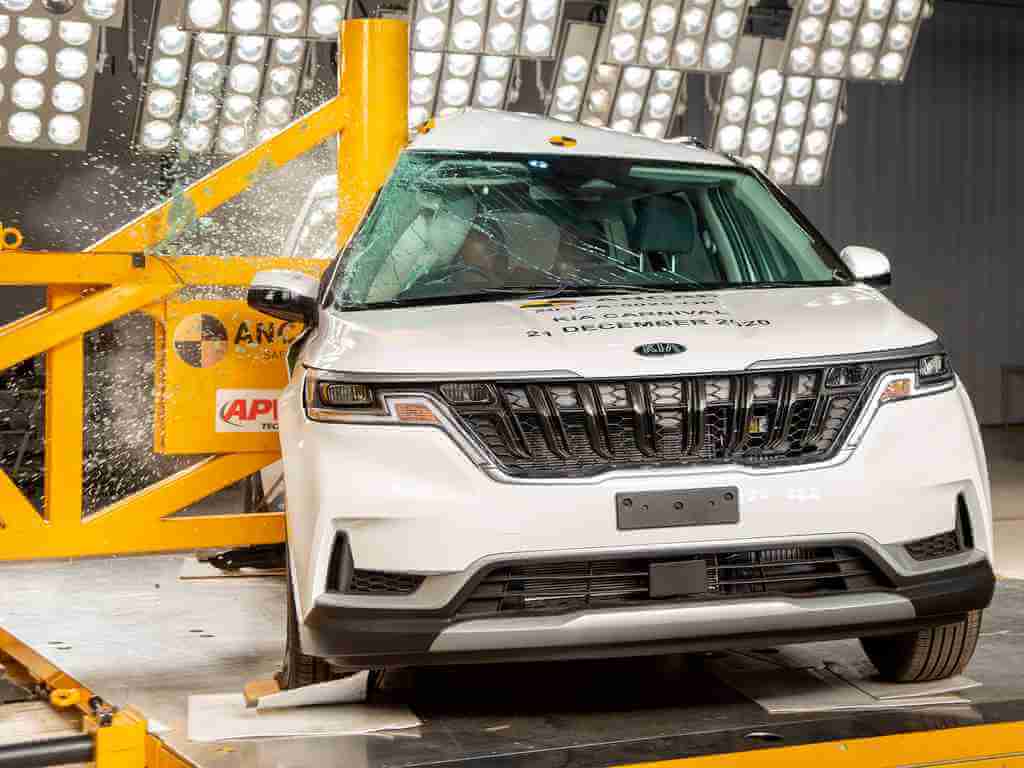 Transferred to the category of occupant child protection, MPV obtained 88% and obtained 43.52 points out of the possible 49. What is impressive is that Kia has achieved excellent results in child protection in the frontal and side-impact tests. The only area where you really lose points is in-vehicle safety technology testing. In the safety assistance category, Carnival also performed well, scoring 82% and scoring 13.25 out of 16 possible points.
The proven carnival decoration has a number of safety features, including Automatic Emergency Braking (AEB), Lane Support System (LSS) with Lane Keeping Assist System (LKA), Speed ​​Assist System (SAS ), blind-spot monitoring system (BSM), and seat. belt reminder. All systems performed well in the test but did not reach the maximum score. The only category with a low score for the New Carnival is the protection of vulnerable road users, scoring only 36.91 points out of 54 possible, a score of 68%. The AEB system is only effective when it detects pedestrians and cyclists and then stops.
2021 Kia Carnival: Engine Options:

In Australia, Kia offers diesel and gasoline engine options on the Carnival. The diesel engine is a 2.2-liter turbo unit with an output of 201 hp and 440 Nm, and the gasoline engine is a larger 3.5-liter V6 with an output of 294 hp and 355 Nm. Both engines are equipped with 8-speed automatic transmission.