BMW and Ford invested $ 130 million in solid energy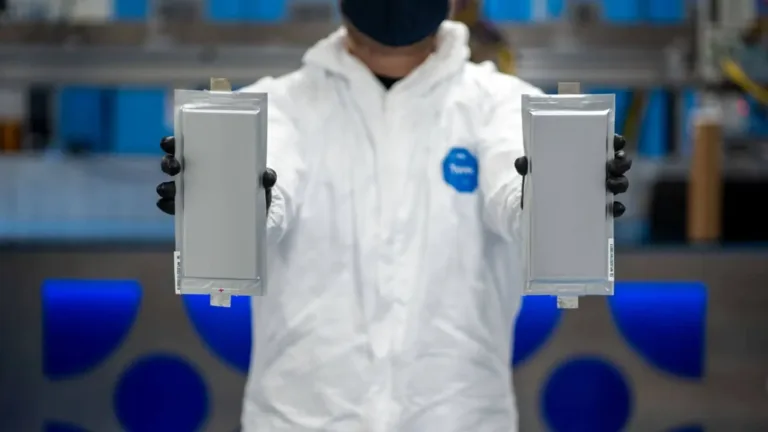 When people think of solid-state batteries, the first name that often comes up is QuantumScape, which has received huge investments from Volkswagen and even Bill Gates. But there are more participants, and one of the most prominent is Solid Power. Just like Volkswagen is betting on QuantumScape, BWM and Ford seem to be betting on Solid Power.
Also Read: Diamond Self-Charging battery in nuclear life long fully
They provided new financing of $ 130 million for this new venture. Solid-state batteries are considered the next generation of battery technology, which will reduce the charging time and range of electric vehicles. They are said to be safer than traditional lithium ion batteries.
The challenge for solid-state batteries is cost because, with the rapid development of electric vehicle deployment, lithium-ion batteries are cheaper. This is not the first time that BMW and Ford have invested in Solid Power.
BMW invested in this Colorado-based startup in 2017, while Ford only invested in 2019 two years ago. The aim of the BMW Group and Ford is to use Solid Power's low-cost, high-energy solid-state battery technology in upcoming electric vehicles. Solid-state batteries are said to be more efficient and reliable.
"BMW and Ford are now leading the race for solid-state battery-powered electric vehicles. SolidPower now plans to start producing automotive-grade batteries in-house. Our partners continue to work on the commercialization of Solid Power, so the company will be in 2022. The test production line went online at the beginning of the year, "said Doug Campbell, CEO, and co-founder of Solid Power.
Next year Solid Power will supply batteries to BMW and Ford through a line of test products so that they can use the technology to test their electric cars In the next few years, a large number of electric vehicles equipped with solid-state batteries are likely to appear.