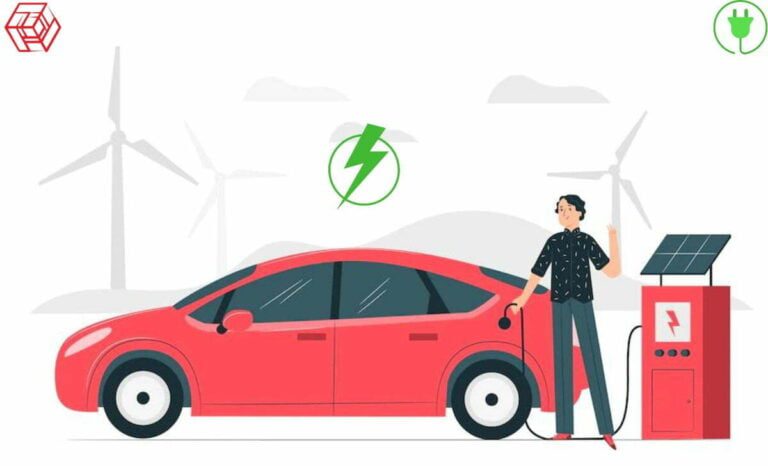 This article shows the Super and best electric cars in India. Electric car use in India has been increasing in recent years. Several manufacturers have now joined the electric car category, with choices ranging from electric hatchbacks and sedans to the more plentiful SUVs/crossovers at various price ranges. Tata Motors has emerged as the most powerful player in the EV field, capturing the lion's share of the market with mass-market electric models such as the Nexon EV and Tigor EV, but as costs rise, so does the number of EVs available.
We'll look at which EVs are currently available in India and which will provide you the best mileage on a single charge in the list below.
Electric vehicles are environmentally friendly. They produce fewer greenhouse emissions and air pollution than gasoline or diesel vehicles. This includes their manufacture as well as the electricity generated to keep them functioning.
Best Electric vehicles in India Specifications: Battery capacity and Range Overview
| | | |
| --- | --- | --- |
| Model | Battery Capacity | Range |
| BMW i4 | 80.7 kWh | 590 km |
| KIA EV6 | 77.4kWh | 528 km |
| Audi e-Tron GT | 93.4kWh | 472 km |
| Audi e-tron SUV/Sportback | 95 kWh | 484 km |
| Jaguar I-Pace | 90 kWh | 470 km |
| Mercedes-Benz EQC | 85 kWh | 428 km |
| Volvo XC40 Recharge | 78 kWh | 418 km |
BMW i4
The all-electric BMW i4 car tops the list, with a stated range of 590 kilometers on a single charge. The i4 employs an 83.9 kWh battery and a rear-axle mounted electric motor in a single configuration. The electric powertrain produces 335 horsepower and 430 Nm of torque, allowing the electric car to accelerate from 0 to 100 km/h in under 5.7 seconds. The i4 is presently available for booking online or at BMW dealerships for Rs 69.90 lakh (ex-showroom), with deliveries slated to begin next month.
The i4 does not have a particularly distinctive look, with the general appearance being similar to that of the conventional 4 Series Gran Coupe sold in international markets, but with certain design, and tweaks to cater to the model an EV.
KIA EV6
Kia's premier electric vehicle was merely presented in India a few days ago, and all 100 vehicles slated for the nation in 2022 have already been claimed. The sleek-looking crossover rides on Hyundai's purpose-built e-GMP platform, with the bigger 77.4 kWh under-floor battery pack available only in India. Buyers may pick between two drivetrains: a single motor with 226 horsepower and 350 Nm that offers a reasonable range or a more powerful and energy-consuming AWD model with 320 bhp and 650 Nm.
According to Kia, the EV6's single motor setup provides it with a range of up to 528 kilometers. The all-wheel-drive variant reduces this to 425 kilometers. The KIA EV6 is available for booking for Rs 59.90 lakh (ex-showroom) online or at KIA dealerships.
Audi e-tron GT
The e-Tron GT is Audi's third e-Tron model to come in India. With its low sports coupe-inspired aesthetics and powerful powertrains, the e-Tron GT is probably the sportiest looking EV from Audi's trio. The e-Tron GT, which starts at Rs 1.65 crore (ex-showroom), has sportscar aesthetics and performance, as well as enough back seat capacity for two adults. The low-slung GT is available in two versions, both of which promise lots of power and even a decent driving range.
The 'standard' GT is offered with a 523 horsepower, 630 Nm all-wheel-drive powertrain with a claimed range of up to 500 km and a 0-100 kmph speed of under 4.1 seconds. The RS e-Tron GT has 637 horsepower and 830 Nm of torque and can accelerate from 0 to 100 kilometers per hour in 3.3 seconds. Is it worth it? The distance covered has been lowered to 481 kilometers.
Audi e-tron SUV/Sportback
The e-Tron SUV and Sportback, in comparison to the GT, are a more conservative alternative for everyday green driving. The e-Tron siblings have a conservative style that resembles a classic Audi SUV, but with details like the partly enclosed grille tossed into hint at its all-electric basis. The SUV comes with a choice of battery packs – e-Tron 50 and e-Tron 55 – and the Sportback (e-Tron 55 only), which sacrifices some interior room for a sportier flair.
The smaller 71kWh battery pack in the e-Tron 50 gives the SUV a range of up to 379 kilometers. The 55, on the other hand, has a bigger 95 kWh battery, which extends the range to 484 kilometers.
Jaguar I-Pace
The Jaguar I-Pace electric SUV rounds off the list. The Jaguar I-Pace was originally shown in March 2018, and the business has since stated that it would go all-electric in the future years. Returning to the I-Pace, the SUV departs from Jaguar's usual SUV appearance with a low-slung shape and a car-forward design, with the battery pack tucked beneath the floor.
There is only one battery pack available for India – a 90kWh battery that provides the SUV a stated range of up to 470 kilometers. The dual-motor all-wheel-drive system produces 394 horsepower and 696 Nm, so there's plenty of power.
Mercedes-Benz EQC
The Mercedes-Benz EQC is a Mercedes-Benz electric luxury SUV. It was released on the Indian market last year for Rs 99.30 lakh. The electric SUV is driven by two synchronous motors and an 85kWh lithium-ion battery pack, producing 408bhp and 765Nm of torque. The batteries in the electric SUV take around 10 hours to charge.
With a 7.5kW wall-box charger and 90 minutes in a 50kW DC fast charge, the vehicle has a range of 420 kilometers per charge. claims that the electric SUV can accelerate from 0 to 100 kilometers per hour in 5.1 seconds.
Volvo XC40 Recharge
The Volvo XC40 Recharge is the company's first – electric immolation in the country and will come to India as a fully made unit( CBU). Like the regular XC40, the XC40 Recharge is also erected on the company's Compact Modular Architecture( CMA) platform. Except for some of the visual markings that signify its electric nature, the rest of the rudiments are analogous to the XC40.
The Volvo XC40 comes with a binary-motor powertrain with 150 kW electric motors on each axle that produce 402 bhp and 660 Nm of peak necklace. The binary-electric motors are powered by a 78 kWh battery pack that offers claimed range of over 418 km. Volvo claims that the SUV can achieve 0- 100 kmph in4.9 seconds( claimed).