Discover the Power-Packed Features of the All-New Honda Dio 125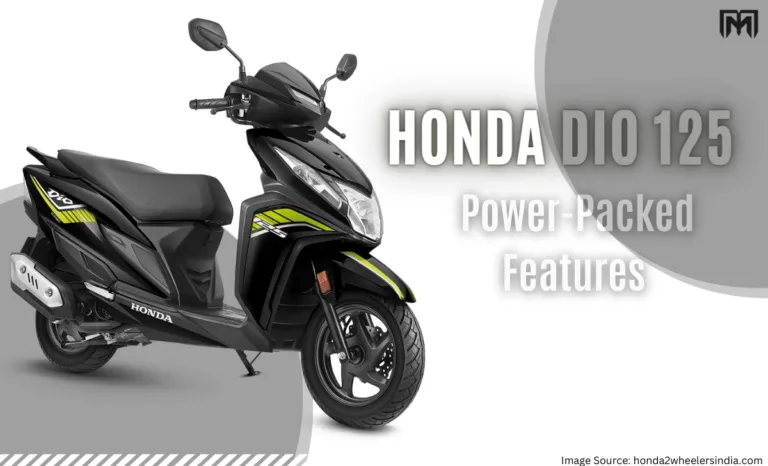 Are you ready to experience the thrill of the open road on a stylish and reliable scooter? Look no further than the all-new Honda Dio 125. This remarkable scooter is designed to make a statement with its bold graphics, dual-tone colors, and sporty features. But it's not just about looks—the Dio 125 is packed with an array of exciting features that enhance your riding experience.
The Honda Dio 125 is designed to be amazing, featuring options like under-seat storage and cutting-edge technology like the smart meter and PGM-FI system. It is the perfect option for both regular driving and exciting trips because it provides comfort, performance, and convenience.
In this article, we will delve into the features that set the Honda Dio 125 apart from the competition. We'll explore its spacious under-seat storage, the comprehensive warranty package, and the convenience of the external fuel lid. We'll also highlight the safety features, such as the integrated pass switch and side stand engine cut-off. Furthermore, we'll discuss the smart key technology and the powerful lighting system that ensures visibility and style.
Join us on this journey as we uncover the remarkable features and specifications of the Honda Dio 125. Prepare yourself to be impressed with its amazing efficiency, reliability, and adaptability. The Honda Dio 125 goes above and beyond your expectations, if you're a scooter lover or an everyday rider trying to find a trustworthy friend.
So, fasten your helmet and get ready to explore the world of the all-new Honda Dio 125—a scooter that combines style, innovation, and thrilling performance in one extraordinary package. Let's dive in and discover why the Dio 125 is the perfect choice for riders seeking an unforgettable and enjoyable journey.
"The image source for this article is honda2wheelersindia.com!"
Under Seat Storage: Carry Your World with You
The Honda Dio 125 understands that you need ample storage space for your belongings. With its under-seat storage compartment, you can carry everything you need for your bold new trails. Whether it's your backpack, helmet, or groceries, this spacious storage area ensures that you can conveniently store your essentials and keep them secure throughout your journey.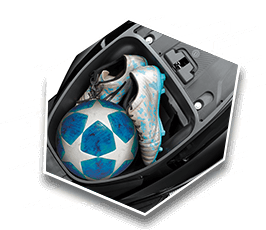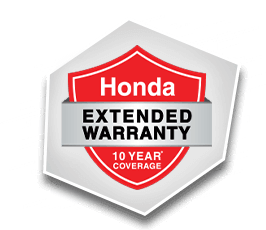 3+7 Years Warranty Package: Complete Peace of Mind
You need to be satisfied with a scooter's reliability and durability before making a purchase in it. Honda Dio 125 offers a comprehensive warranty package that provides complete peace of mind. In the 10-year warranty package, which consists of a 3-year basic guarantee and a 7-year service warranty that is optional, you may ride with peace knowing that the manufacturer is dedicated to the quality of your scooter.
External Fuel Lid: Refuel Without Hassle
Say goodbye to the hassle of getting off your seat to refuel. The Honda Dio 125 features an external fuel lid, allowing you to refuel your scooter conveniently. Now that you can access the fuel cap in the comfort of your seat, so can save time and effort and secure a smooth and smooth refueling experience.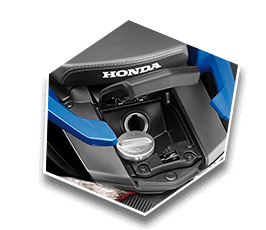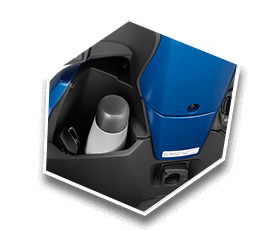 Front Glove Box: Spacious and Versatile
The front glove box of the Honda Dio 125 is not just for the essentials. It offers ample space to store a whole lot more. This large glove box offers you the freedom to carry your possessions safely and have access to them anytime you need them, whether it's your phone, wallet, or other important stuff.
Integrated Pass Switch: Own the Road
With the integrated pass switch of the Honda Dio 125, you can take control of the road like never before. Whether you're riding on a low beam or a high beam, this extraordinary feature allows you to pass signals effortlessly while maintaining your focus on the road ahead. Experience a new level of convenience and assertiveness with this intelligent pass switch.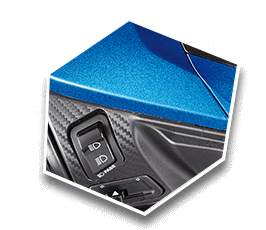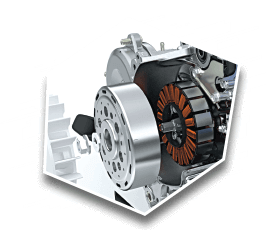 Silent Start with ACG: Partner in Stealth
The Honda Dio 125 is your partner in stealth. Equipped with an ACG starter, it silently starts the engine by removing gear meshing noise, ensuring a smooth and noiseless start. Say goodbye to the loud and clunky engine starts and enjoy the quiet and sophisticated experience provided by the silent start feature.
Idling Stop System: Fuel Efficiency Redefined
Fuel efficiency is a top priority for any scooter rider. The Honda Dio 125 understands this need and incorporates an Idling Stop System. This intelligent system automatically switches off the engine at quick stops, such as at traffic lights, saving fuel and reducing emissions. Quickly twist the throttle to restart the engine, and you're good to go, guaranteeing ideal fuel efficiency without sacrificing performance.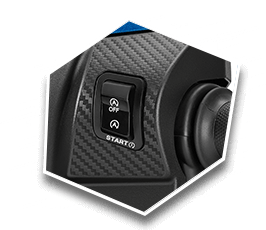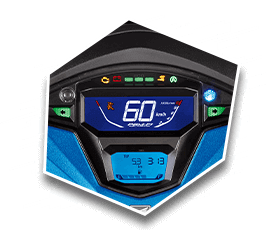 Intelligent Meter: A Mind of Its Own
Stay informed and in control with the intelligent meter of the all-new Dio 125. This advanced feature tracks real-time mileage, average mileage, and distance to empty. With this insightful information readily available, you can focus on enjoying your ride while having one less thing to worry about. The intelligent meter keeps you connected to your scooter's performance at all times.
PGM-FI System: Optimum Fuel Injection
The Honda Dio 125 features a sensor-based PGM-FI (Programmed Fuel Injection) system. This cutting-edge technology ensures that the scooter constantly injects optimum fuel with air for efficient combustion. The result is a consistent power output and enhanced mileage, allowing you to ride longer and farther without worrying about frequent refueling.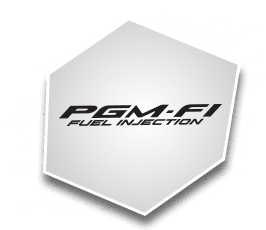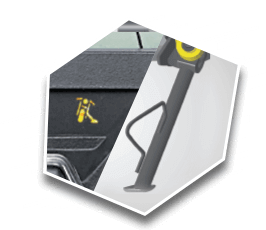 Side Stand Engine Cut Off: Safety First
The most important factor in scooter riding is safety. The Honda Dio 125 incorporates a side-stand engine cut-off feature, ensuring that the engine automatically turns off when the side-stand is in use. This intelligent technology prevents any accidental mishaps and adds an extra layer of safety to your riding experience.
Smart Key: Fun the Smart Way
The all-new Honda Dio 125 introduces the Smart Key with H-Smart technology. This innovative key allows you to enjoy a range of features such as Smart Safe, Smart Find, Smart Unlock, and Smart Start. Experience the convenience of keyless operation and explore the smart features that enhance your overall riding experience.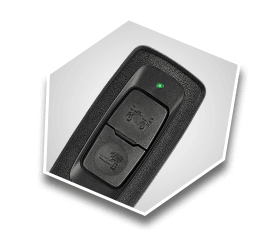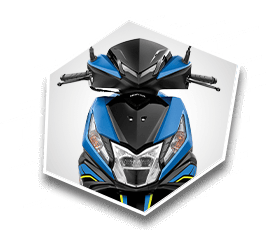 Headlamp and Split LED Position Lamp: Illuminate Your Path
Riding at night or in low-light conditions is no longer a challenge with the Honda Dio 125. Its headlamp and split LED position lamp provides exceptional visibility and ensure that you can see and be seen on the road. No matter where your adventurous spirit takes you, the powerful lighting system of the Dio 125 will light up your way.
Sporty Tail Light: Leave an Impression
Make a statement even after you've left with the sporty tail light of the Honda Dio 125. This stylish feature provides the scooter's look with a dash of dynamism and makes sure you make a fashion statement everywhere you go. Make a statement and separate the crowd with this stunning tail light.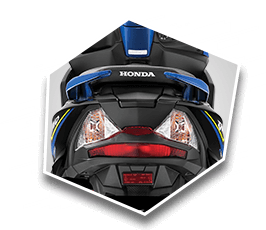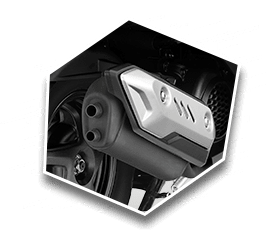 Dual-Tip Muffler: Make Some Noise
Announce your arrival with a powerful muffler sound from the Dual-Tip Muffler of the Honda Dio 125. This feature adds a sporty and aggressive touch to your ride, making sure that heads turn when you pass by. Enjoy the attention and let the world know that you're riding in style and with confidence.
Honda Dio 125
* Prices are subject to change without any prior notice.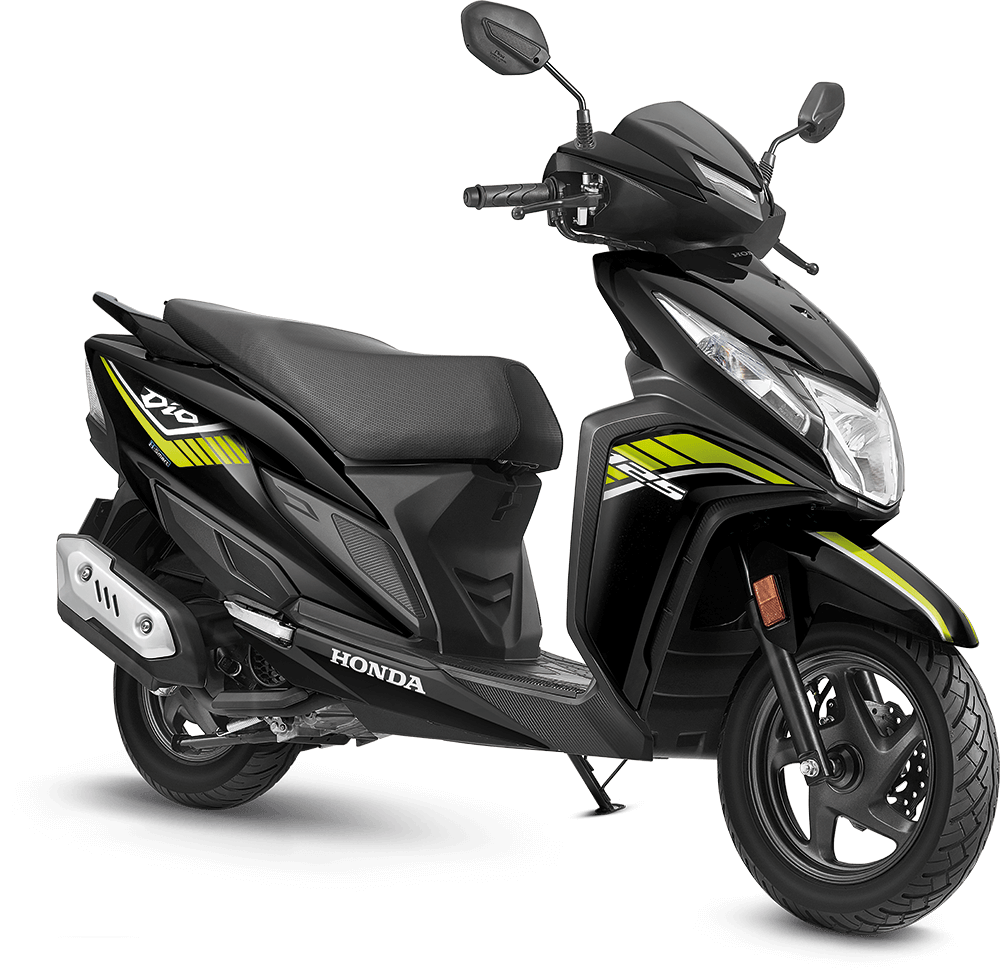 Honda Dio 125 Color Options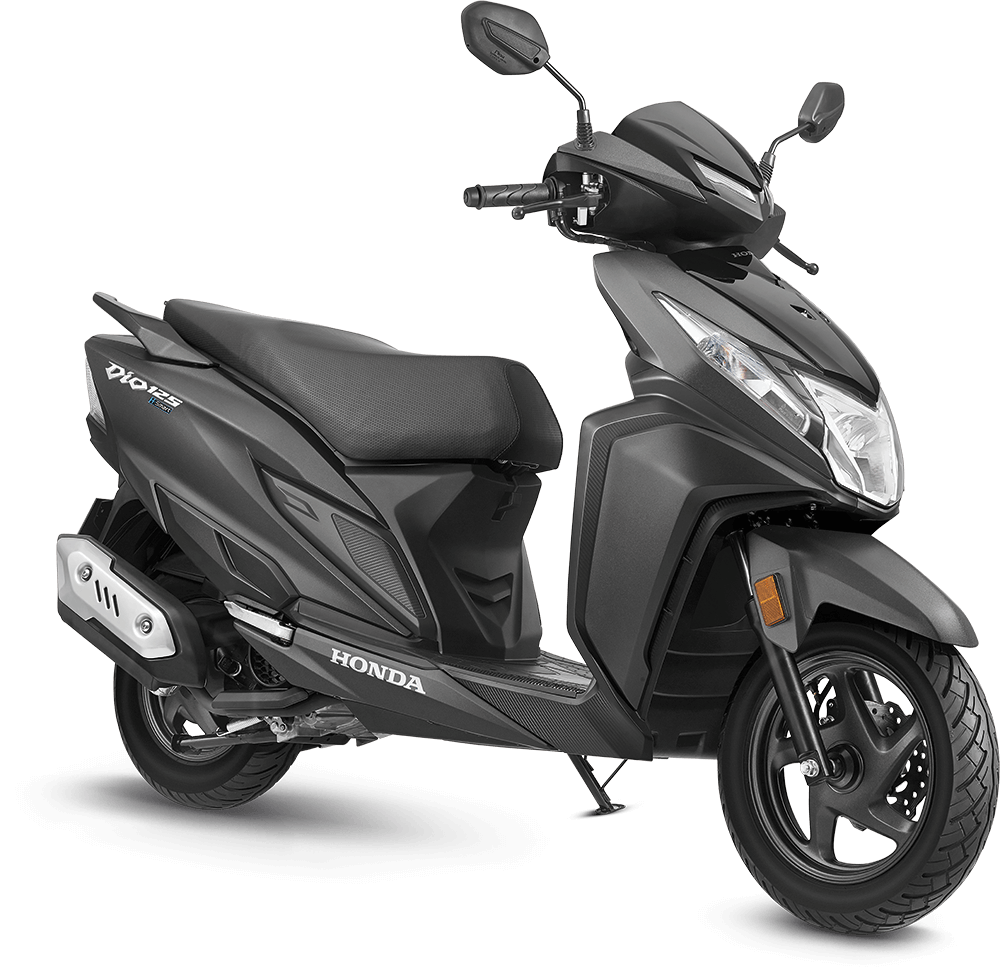 Specifications of the Honda Dio 125:
| Specification | Details |
| --- | --- |
| Engine Type | 4 stroke, SI Engine |
| Displacement | 123.92 cc |
| Max Engine Output | 6.09 kW @ 6250 rpm |
| Fuel System | PGM-FI |
| Max Torque | 10.4 N-m @ 5000 rpm |
| Bore X Stroke (mm) | 50.000 x 63.113 mm |
| Starting Method | Self |
| Clutch Type | Automatic Centrifugal Clutch Dry Type |
| Frame Type | Underbone |
| Front Suspension | Telescopic |
| Rear Suspension | 3 Step Adjustable Spring Loaded Hydraulic |
| Tyre Size & Type (Front) | 90/90-12 54J |
| Tyre Size & Type (Rear) | 90/100-10 53J |
| Brake Type (Front) | Disc |
| Brake Type (Rear) | Drum |
| Battery | 12V |
| Head Lamp | 5.0Ah |
These specifications provide a detailed overview of the Honda Dio 125's engine, fuel system, suspension, tires, brakes, and other essential components.
Conclusion
The all-new Honda Dio 125 is a remarkable scooter that offers a perfect blend of style, performance, and functionality. With its bold design, dual-tone colors, and sporty features, the Dio 125 is sure to turn heads wherever you go. It provides ample storage space with its under-seat compartment, allowing you to carry your essentials with ease. The 3+7 years warranty package offers peace of mind, ensuring that you are covered for an extended period.
The Honda Dio 125 comes equipped with a range of impressive features, including the external fuel lid, front glove box, integrated pass switch, and silent start with ACG. These features enhance convenience, safety, and riding experience. The scooter's intelligent meter keeps you informed about important statistics, while the PGM-FI system ensures optimal fuel injection for consistent power output and improved mileage.
The side stand engine cut-off feature, which automatically turns the engine off when the side stand is in use, places a high focus on safety. With the help of the smart key equipped with H-Smart technology, you can experience keyless operation and gain access to a number of smart features while also adding a dash of modernity.
With its powerful headlamp, split LED position lamp, sporty tail light, and dual-tip muffler, the Honda Dio 125 makes a statement on the road. Its bold graphics, dual-tone colors, and overall design exude style and confidence.
In conclusion, the Honda Dio 125 is a fantastic choice for riders who seek a scooter that not only offers great performance but also embodies style, convenience, and safety. Whether you're commuting through the city streets or embarking on adventurous journeys, the Honda Dio 125 is ready to accompany you on every ride, making it an ideal choice for scooter enthusiasts.