The 2021 BMW 5 Series was launched in India on June 24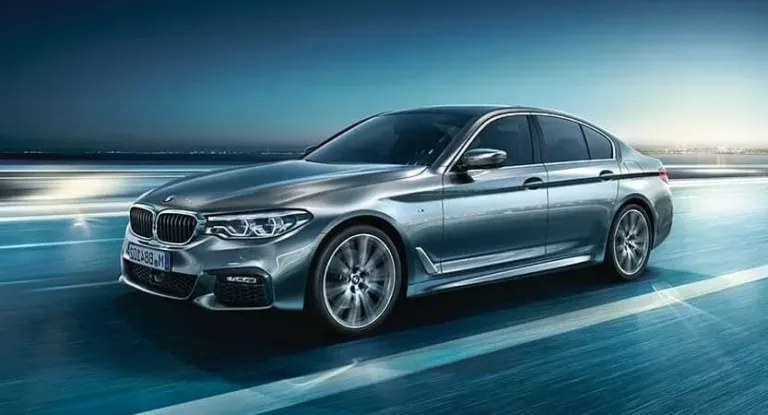 BMW will launch its 5 series facelift in India on June 24. Through this mid-term update, luxury cars will receive styling adjustments and technical updates. The facelifted model of the BMW 5 Series was unveiled on the international market in May last year. It uses improved materials and bright black center console accents inside. Engine options may be the same as previous models. Competitors of Mercedes-Benz E-Class, Audi A6, and Jaguar XF. The updated model has an improved front panel and features the latest in-cab technology. It may have the same engine options as the previous model.
– BMW 5 Series Exterior Design
The appearance changes of the 5 Series facelift are concentrated on the front grille, which is wider and lower than before. It also uses a new single frame design with a chrome-plated centerpiece and is located inside the redesigned front bumper. The larger grille fits perfectly with the new headlights, which in later versions use BMW's Laserlight technology.
The headlights have four LED beams, L-shaped daytime running lights and indicator lights on the outer edge. The facelift also has a more structured taillight with a design similar to the latest 3 Series, and a redesigned rear bumper. In addition, all 5 series models will be equipped with trapezoidal exhaust pipes,
– BMW 5 Series Interior Design
Internally, the facelifted 5 Series will use the latest seventh-generation BMW iDrive infotainment system and a 10.3-inch central touch screen as standard. In addition, the interior is focused on the dashboard, which uses a new lower climate display, as well as improved materials and smooth black center console accents. In addition, entry-level models are expected to have more standard equipment than before.
– BMW 5 Series three engine options
Although the official has not announced any details, it is expected that the BMW 5 Series facelift will inherit the engine options of the current model. These include the 2.0-liter 252-horsepower gasoline engine in the 530i; the 190-horsepower 2.0-liter diesel engine in the 520d; and the 3.0-liter 265-horsepower diesel engine in the 530d. An 8-speed torque converter automatic transmission will become the standard configuration of the series.
Currently, the price of the BMW 5 Series in India is 56-69 lakh rupees (Ex- showroom in India).
Also Read: 2021 BMW S 1000 R motorcycle in India: Check price and specifications