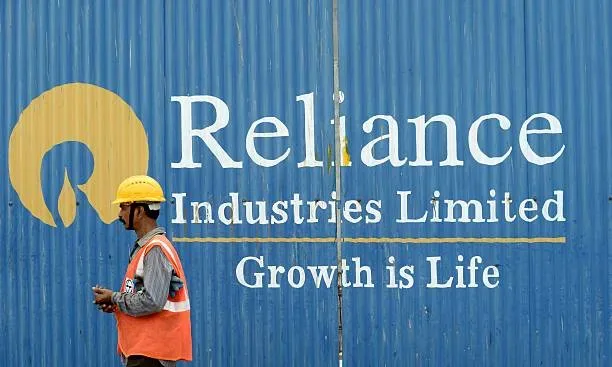 At the 44th Annual General Meeting of Reliance Industries, the company's CEO Mukesh Ambani announced its grand vision for the new energy business. Reliance plans to invest more than 60 billion rupees in the next three years to provide a fully integrated end-to-end renewable energy ecosystem, including a factory to manufacture fuel cell technology. The development of the energy ecosystem of the Dhirubhai Ambani Green Energy Giga Complex in Jamnagar is underway.
Giga fuel cell plant
Speaking of the Giga fuel cell plant, Ambani said: "Fuel cells use oxygen and hydrogen in the air to generate electricity. The only emission from this process is pollution-free water vapor. In the new era, fuel Batteries will gradually replace internal combustion engines. Fuel cell engines can power cars, trucks, and buses. They can also be used in stationary applications to power data centers, telecommunications towers, emergency generators, microgrids, and industrial equipment.
Fuel cell technology is in India Still in its infancy, the country currently lacks sufficient infrastructure to support the use of fuel. Cellular electric vehicles. At the end of last year, the country's first FCEV was successfully tested, and Indian Petroleum recently stated that it is seeking to work with partner car manufacturers to improve the commercial viability of hydrogen for the FCEV project.
Giga factory solar photovoltaic plant
The Giga factory solar photovoltaic plant will start with the raw material silicon dioxide and convert it into polysilicon. They are then turned into ingots and wafers, used to make high-efficiency solar cells, and finally assembled into solar modules. Reliance's goal is to achieve the lowest cost in the world. "I envision that in the future our country will transform from a large importer of fossil energy to a large exporter of clean solar solutions," Ambani said.
Giga Advanced Energy Storage and Electrolyzer Factory
For Gig Advanced Energy Storage Factory, Reliance is exploring new and advanced electrochemical technologies that can be used in large grid batteries to store the energy produced. "We will cooperate with world leaders in the field of battery technology to achieve the highest reliability of 24-hour power supply through the combination of power generation, storage, and grid connection. In addition to electricity, green hydrogen will become a unique energy carrier that can achieve decarbonization. Ambani said: "One of the most common methods of producing green hydrogen is to electrolyze pure water through an electrolyzer. "Use and global sales.
Confident to build four Giga factories
the company plans to build four Giga factories to comprehensively manufacture and integrate all key components of the new energy ecosystem, a fuel cell factory, convert hydrogen into power and fixed energy, a solar module factory, and integrate photovoltaic production Solar An advanced energy storage battery plant for the storage of intermittent energy An electrolyzer plant to produce green hydrogen "We have started to develop the Dhirubhai Ambani Green Energy Giga Complex on 5,000 acres of land in Jamnagar. It will become the world's largest integrated energy One of the renewable energy manufacturing facilities," Ambani said.