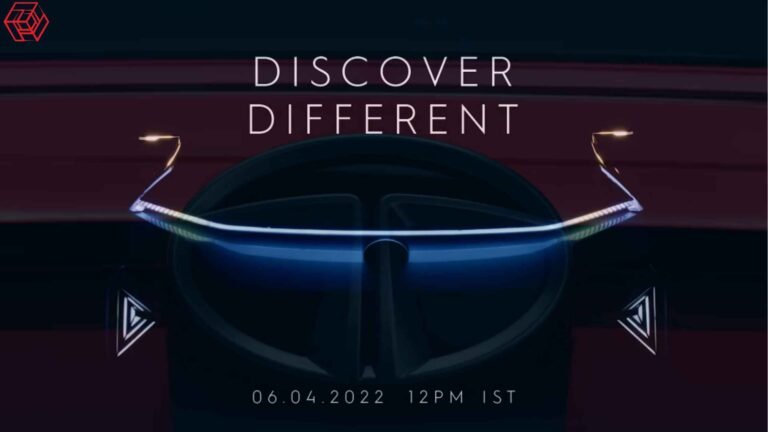 Tata Motors is set to reveal an all-new electric SUV concept on April 6, 2022, and has released a series of teaser images in preparation. According to our sources, all EV SUV concepts will serve as a preview for the upcoming Nexon EV coupe.
As we previously reported, the carmaker is developing a stretched edition of a Nexon as well as a Coupe body style. While the concept will highlight the electric version, Tata Motors is likely to form IC powertrains for the new SUV as well.
Tata's original plan, as we previously reported, was to reveal the Nexon Coupe as just a concept at the 2022 Auto Expo in February. With the Auto Expo now postponed until January 2023, Tata has finally revealed the concept on its own.
While a manufacturer has been mum about the upcoming model, a recent media report claims it will be the Tata Nexon EV Coupe SUV. According to the teasers, the SUV concept will have an aggressively designed front bumper with narrow DRLs and a strip linking the two pieces. Triangle-shaped lighting will be put just below DRLs, as well as alloy wheels and a raked roof.
According to the source, the new Tata Nexon Coupe SUV would be available only with an electric motor at first. The details are still being kept a secret. It will, however, most probably come with a 40kWh battery pack which will be released soon on the Nexon EV's long-range version.
The new powertrain will provide greater power and torque than Nexon EV's current one. The latter has a peak output of 129bhp and a torque of 245Nm.
At a later date, the Tata Nexon Coupe SUV might be equipped with a 1.5L turbo petrol engine. The same powertrain is expected to be included in Nexon's standard model selection. The upgraded gasoline unit will meet the future BS6 Stage 2 criteria.
The latest Tata Nexon EV Coupe SUV will be basically a modified Nexon with such a coupe stance. The car will be built on the same X1 chassis as the Nexon compact SUV. The latest Tata Coupe concept can be expected to resemble its donor sibling until the B-pillar. It will have taller back doors, a tapering roof, and a wider overhang.
When compared to the normal Nexon, this Coupe SUV is expected to feature better rear-seat legroom and trunk capacity. According to reports, this Nexon electric Coupe SUV would have a 50mm (approximately.) bigger wheelbase than just its sub-4-meter sibling. Its length would be 4.3 meters.