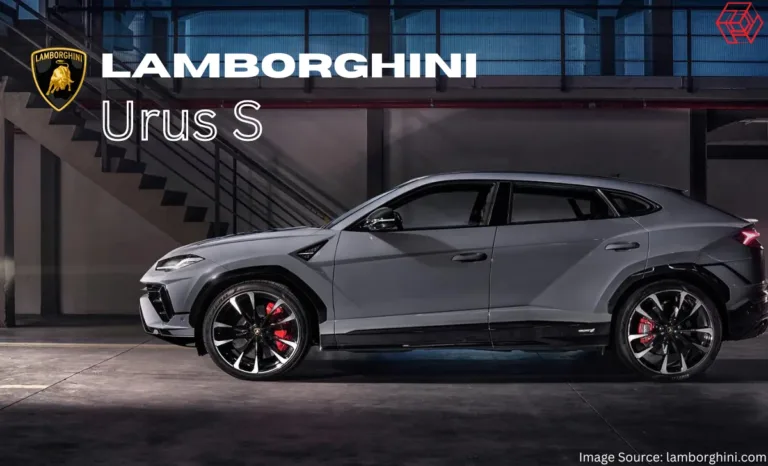 The Urus S has been introduced by Lamborghini India, with prices beginning at Rs 4.18 crore (ex-showroom, India). Aside from the Urus Performante, which starts at Rs. 4.22 crore (ex-showroom, India), it is the second model in the company's Urus lineup. The Urus Performante is Rs 4 lakh more expensive than the Urus S.
The Urus S, which sits below the driver-focused Urus Performance, is a more opulent and customizable version of the two variants. The Urus S, which replaced the outgoing Urus, made its debut on the international stage in September of last year.
Also Read:

A Comprehensive Guide to Car Transmissions: Explore Your Options
The exterior and interior of the Lamborghini Urus S:
The Urus S has the same exterior enhancements as the Urus Performante, including a redesigned bumper, a revised bonnet with cooling vents, and a slightly reprofiled bumper. On the Urus Performance, however, a partially exposed carbon-fiber bonnet and a carbon-fiber top are available as options.
The Urus S has the same interior design as the Urus Performante but with different materials. Whereas the Urus Performance comes standard with a Black Alcantara inside, the Urus S comes standard with leather but may be customized to include an Alcantara interior as well. Lamborghini will also allow for more customization on the Urus S by offering a broader range of materials.
Performance of the Lamborghini Urus S:
The Urus S is powered by the same 4.0-liter twin-turbocharged V8 that powers the Urus Performante, producing 666hp and 850Nm of torque. While the Urus Performante claims a sprint time of 3.3 seconds, the Urus S claims a time of 3.5 seconds. An 8-speed automatic transmission sends power to all four wheels.
One of the most noticeable distinctions between the Urus S and Urus Performance is the suspension arrangement. While the latter adopted a sportier, lowered, fixed coil spring for improved handling, the Urus S retains the previous air suspension. This not only allows the Urus S to change its ride height, but it also improves the ride quality.
The Urus S will now have three off-road modes: Sabbia, Neve, and Terra (Sand, Snow, and Mud), in addition to Strada, Sport, and Corsa (Street, Sport, and Track). The Urus Performance, on the other hand, only has one off-road mode, 'Rally,' because of the lack of air springs.
Lamborghini Urus S competitors:
The Urus S, like the Urus Performante, competes with the BMW XM, Audi RSQ8, Aston Martin DBX 707, Porsche Cayenne Turbo GT, and Maserati Levante Trofeo.