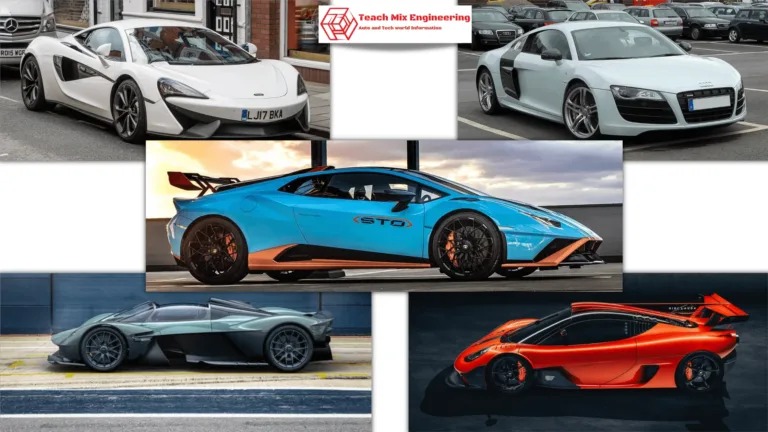 In the world, many people like a speed to travel at cars and bikes some kind of cars is superfast, for example, Lamborghini, McLaren, Ferrari. But some kind of supercars controls an rpm (For example, Buggati, Tuatara, Hennessey, Koenigsegg, etc..). This article listed my top 10 highest rpm car in the world This more interesting topic old model car also listed don't miss the article and unexpected cars also listed.
Murray T.50
Murray T.50 (12,100 rpm)
The T.50's ability to give a really unique driving experience is largely due to its unusually low weight of 986kg, which is roughly a third less than the average supercar. The T.50's entirely carbon fiber monocoque and body panels, which weigh less than 150kg, are an important area where weight was reduced. Three racing-inspired seats are also made of carbon fiber on the inside, with the centrally positioned driver's seat and the passenger seats flanking it weighing just 13kg.
Because the Cosworth GMA V12 engine and manual Xtrac gearbox are mounted to the chassis, they are also semi-structural. An inclined axis shear mounting mechanism is used to attach the powertrain (IASA). The engine is mounted on anti-vibration mounts to keep undesired noise and vibration out of the cabin while yet allowing for appropriate braking, accelerating, and cornering forces control.
The T.50 is powered by the lightest, most powerful naturally aspirated V12 engine ever installed to a road car. It makes 663 horsepower and revs to an incredible 12,100 rpm. Such high performance hasn't come at the expense of road usability; the engine produces 467Nm of torque at 2,500rpm, making it extremely tractable.
The engine produces 659 horsepower, which isn't much in comparison to many hypercars, but the T50's lightweight helps it out. It also revives Murray's Formula 1 'fan car' concept, however this time for aerodynamic grip rather than engine cooling.
Aston Martin Valkyrie
Aston Martin Valkyrie (11,100 rpm)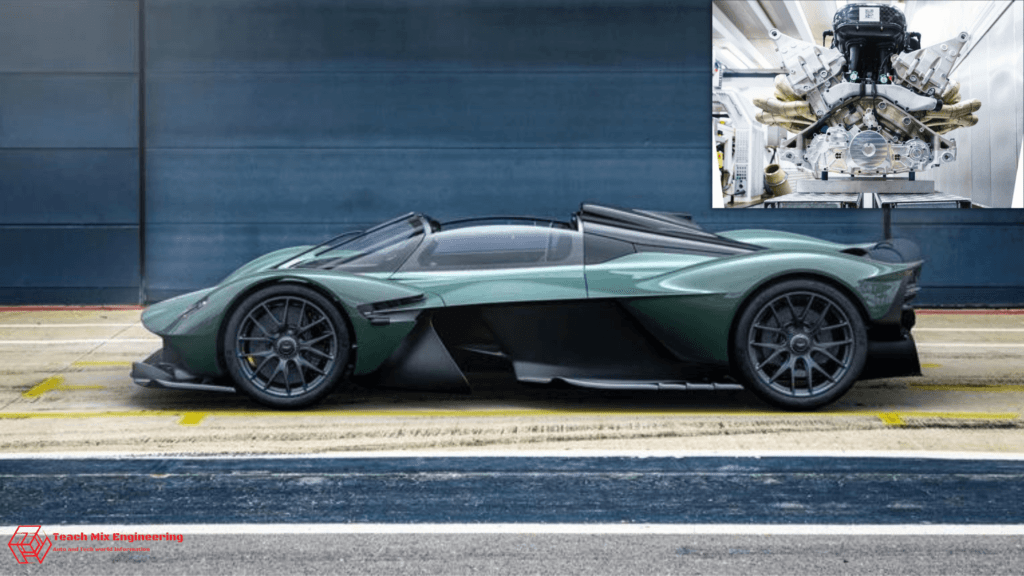 The car's name, Valkyrie, was disclosed by Aston Martin in March 2017, after the Norse mythological heroine. According to Red Bull, the name was chosen to carry on Aston Martin's legacy of "V" nomenclature and to define the vehicle as a high-performance vehicle.
Aston Martin's flagship mid-engine hypercar, the Valkyrie, is ultra-exclusive. The road-going Valkyrie will be produced in only 150 pieces, all of which have already been sold. Not only does the Valkyrie have F1-derived technology and aerodynamics, but it also has a Ludacris 6.5-litre V12 petrol engine that produces 1,014hp and is linked with an electric motor that provides another 162hp. Aston enlisted the expertise of Cosworth to manufacture the engines, which resulted in a naturally aspirated V12 engine with an incredible 11,100rpm redline. Because of the car's 1,030kg weight, Rimac was contacted for the electric motor, which when paired with the petrol engine produces 1,176hp, giving the Valkyrie over 1hp/kg.
Mazda RX-8
Mazda RX-8 (10,000 rpm)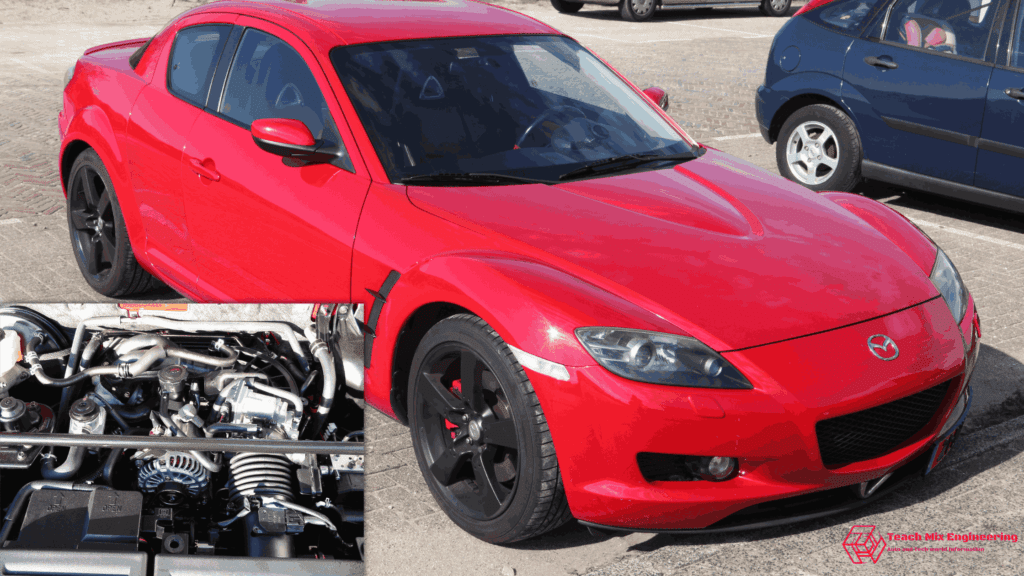 Mazda RX-8 is a sports car that was produced in 2003 and 2012 by Mazda, a Japanese carmaker. It debuted at the Auto Expo in 2001. It is the successor to the RX-7[citation needed], and it is powered by a rotary Wankel engine like its RX predecessors. From the 2003 model year onwards, the RX-8 was available for purchase in North America.
On August 23, 2011, Mazda announced that the RX-8 would be phased out, with the 2012 model year being the final year of sale. After failing to fulfill pollution requirements, the RX-8 was pulled from the European market in 2010.
Because there are no pistons traveling up and down in a cylinder, rotational motors are suited to high rpm. Instead, a center shaft is surrounded by a triangular rotor. It's a look Mazda has perfected over time, with the RX-8 being the most current example.
The 1.3-liter rotary engine of the RX-8 generates 231 horsepower and is a dual rotary layout with two chambers sharing the same central shaft. When the RX-8 is pushed to its 10,500rpm rev limit, this layout also gives it its characteristic engine sound. If you press on, you'll because there's just 216Nm of torque available.
Honda S800
Honda S800 (9,500 rpm)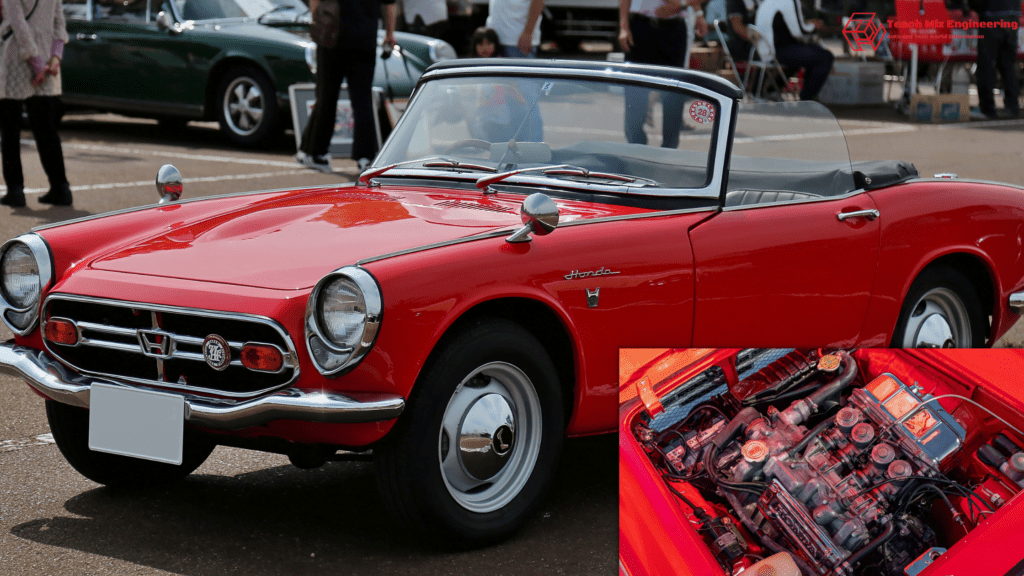 The S800 is a sports activities automobile from Honda. Introduced at the 1965 Tokyo Motor Show, the S800 would exchange the profitable Honda S600 as the company's picture car. With a redline of 9,500 RPM, it is one of the very best revving manufacturing sports activities cars. The S800 competed with the Austin-Healey Sprite, MG Midget, Triumph Spitfire, and Fiat 850 Spider.
Honda's journey with motorcycles, and specifically racing, was once a remarkable have an impact on on the S800 sports activities car. This compact two-seater would possibly have been supposed as a rival to the MG Midget, however, the Brits' plodding motors couldn't keep a candle to the S800's ravenously revving 791cc four-cylinder motor.
It may additionally have had a small capacity, however, these excessive revs endowed the S800's engine with 71hp at 8,000rpm and gave it a 161kph pinnacle speed. It used to be additionally successful of a staggering 14.88kpl when you weren't taking part in the noise from the engine being pushed flat out.
Suzuki Cappuccino
Suzuki Cappuccino (9,300 rpm)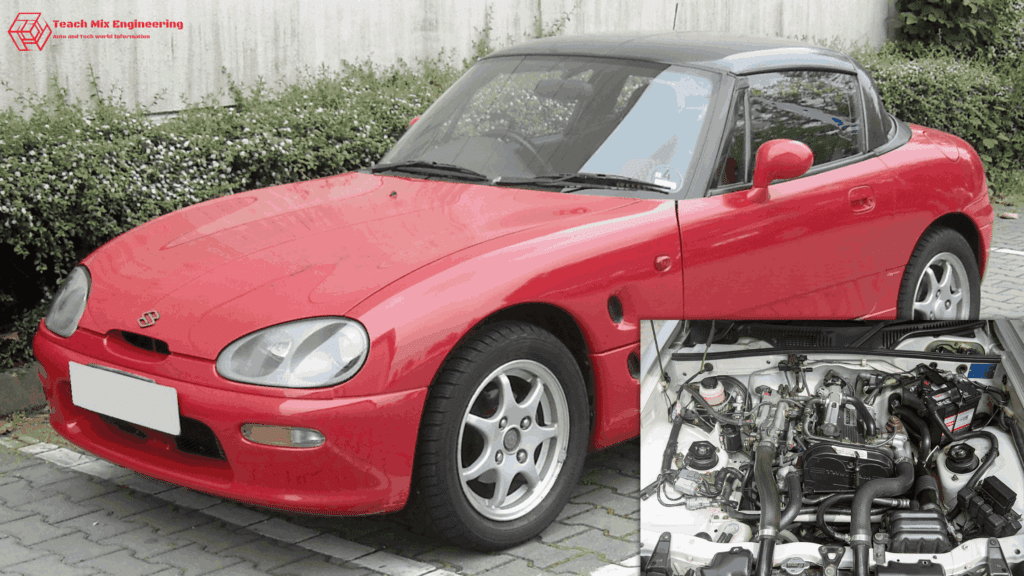 The vehicle was created to fulfill Kei car criteria in order to qualify for lower tax and insurance in Japan. The Cappuccino weighs 725 kg and is powered by a turbocharged, three-cylinder, 657 cc DOHC engine.
Few things sound better than a Suzuki Cappuccino's little three-cylinder engine being wrung out to its redline of 9,300rpm. Even when driven in this manner, it isn't the fastest car, but you won't notice since you'll be too busy enjoying the cacophony and grabbing the next gear to do it all over again.
Even better, the Suzuki's 657cc turbocharged engine is unlikely to jeopardize your driving privileges while delivering 64hp and peaky maximum rpm. With a top speed of 150kph, you may enjoy its fast spinning nature conscience.
Porsche 911 (992) GT3
Porsche 911 GT3 (9,000 rpm)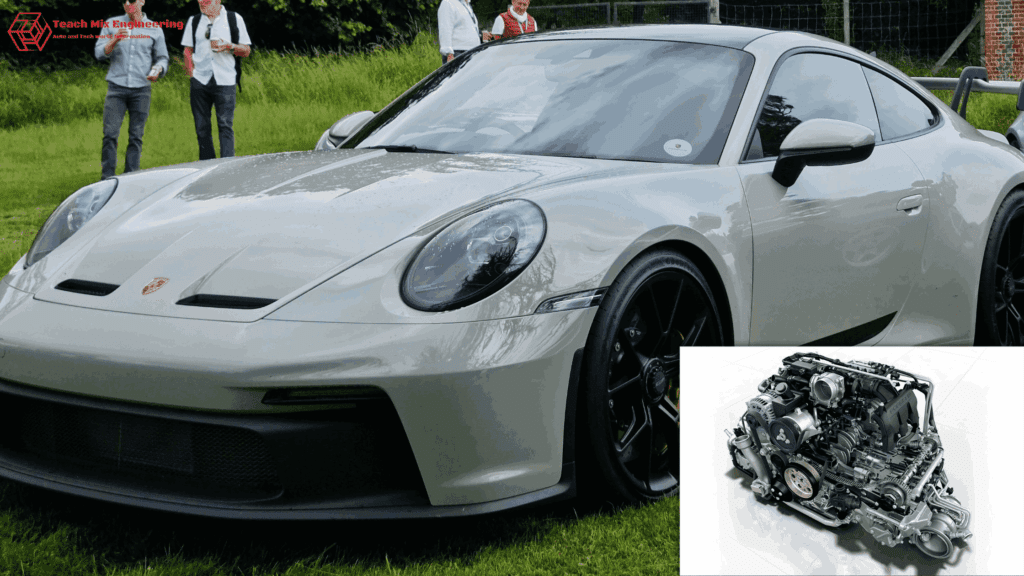 The "GT3" designation was introduced in 1999 as part of the first generation Porsche 996 model range as a homologation model for cars competing in the FIA GT3 Cup. The 996 GT3 was designed for racing, like were Porsche's preceding 911 RS variants, and was therefore devoid of components that added superfluous weight to the car. Sound deadening was almost entirely eliminated, as were the rear seats, rear loudspeakers, sunroof, and air conditioning, however automatic air conditioning and a CD/radio were free options.
The Porsche 911 GT3 is unquestionably one of the sweetest places in the Porsche 911 lineup, and it is a car that will stimulate your senses on every drive. Much of this is due to the latest model's 4.0-liter engine, which can spin up to 9,000rpm. There's no reason to run faster than 8,400rpm because peak power is reached at that speed, but the noise will force you to go faster.
The engine's race-bred lineage is evident in its specification, which is nearly identical to that of the Cup competition car. It's also constructed on the same assembly line as Porsche Motorsport's racing vehicles.
Ferrari 458
Ferrari 458 (9,000 rpm)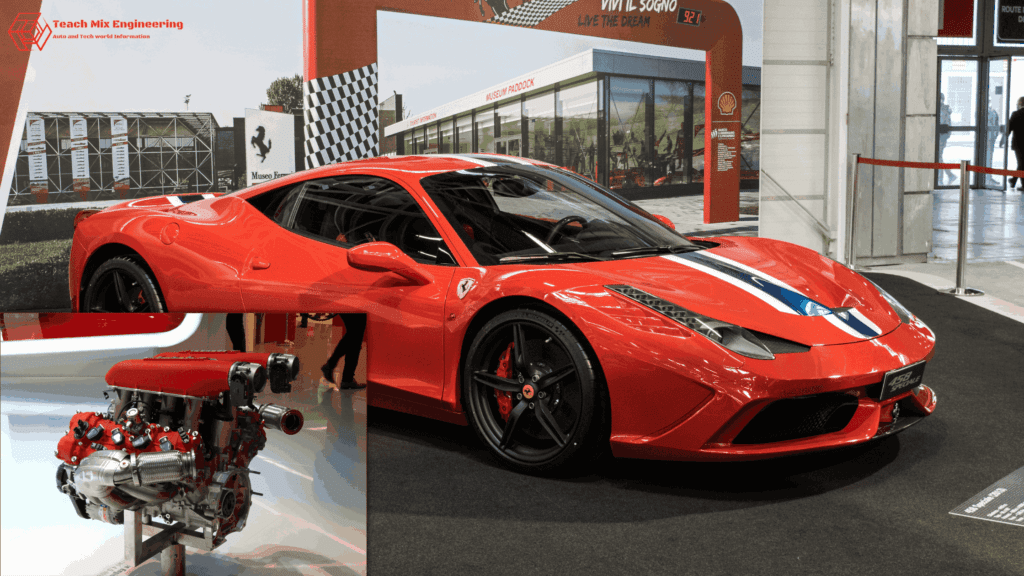 The Ferrari 458 European nation (Type F142) may be a mid-motor games exercises automobile created through Ferrari. The 458 modified the F430 and was once initial formally uncovered at the 2009 Frankfurt Motor Show. It is accustomed have prevailed with the guide of the 488 GTB (Gran Turismo Berlinetta), which was once uncovered at the 2015 Geneva Motor Show.
The Ferrari 458 created a large impact once it showed up in 2009 to vary the F430. merely on style, the 458 had the occupation wrapped up, notwithstanding, Ferrari needed to create positive they're used to be clear air between the tyro and its archetype, therefore the 458′ 4.5-liter V8 arrived with 570hp and a strong 9,000rpm redline.
Within the event that the 458 was once permissible to realize prime fires up in apex gear, it'd contact 325kph. to assist the engine flip thus rapidly, it had graphite-covered cylinders to permit them to travel unaddressed everywhere the chambers with considerably less grating.
Audi R8 V10
Audi R8 V10 (8250 rpm)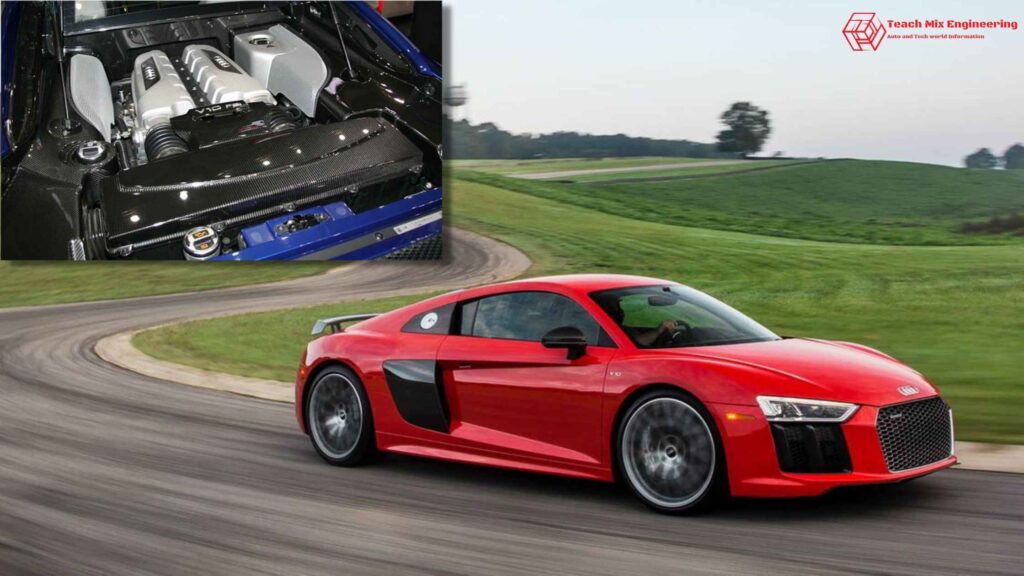 The Audi R8 shares its 5.2-liter V10 engine with its Lamborghini cousin, but Audi definitely wanted something special for its side of the family. This explains why the R8's engine can spin at a maximum of 8,700rpm whereas the Huracan's engine can only spin at 8,500rpm.
Maximum power of 570hp is delivered at 8,000rpm, providing a useful cushion before an upshift in the seven-speed S Tronic gearbox is necessary. Audi claims that each piston travels at 26.9 meters per second, or more than 100 kilometers per hour, on each stroke.
McLaren 570S
McLaren 570S (8,500)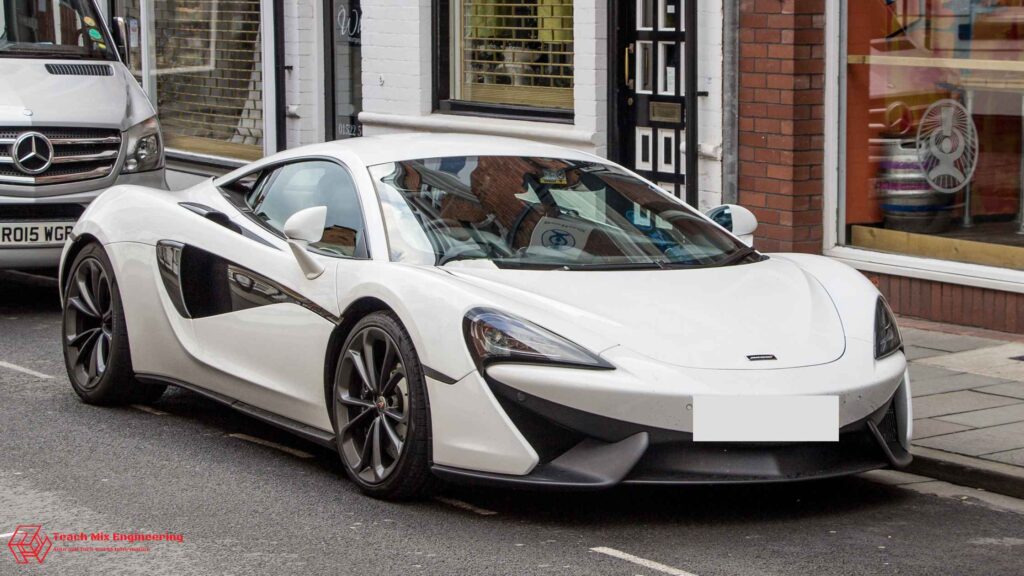 The McLaren 570S is a sports automobile created and built by British automaker McLaren Automotive. It made its debut at the 2015 New York International Auto Show. McLaren's 3,799cc twin-turbo V8 was always going to be extraordinary, and it has shown to be such. The 570S gladly revs all the way to 8,500rpm, albeit peak power arrives 1,000rpm earlier, giving drivers some wiggle room before shifting up a gear.
The 570S's peak torque is significantly lower in the rev range, with a maximum spread of 600Nm between 5,000 and 6,500rpm. When combined with 570hp, it propels the 570S from zero to 100kph in 3.1 seconds, with a peak speed of 328kph.
Lamborghini Huracan STO
Lamborghini Huracan STO (8,000 rpm)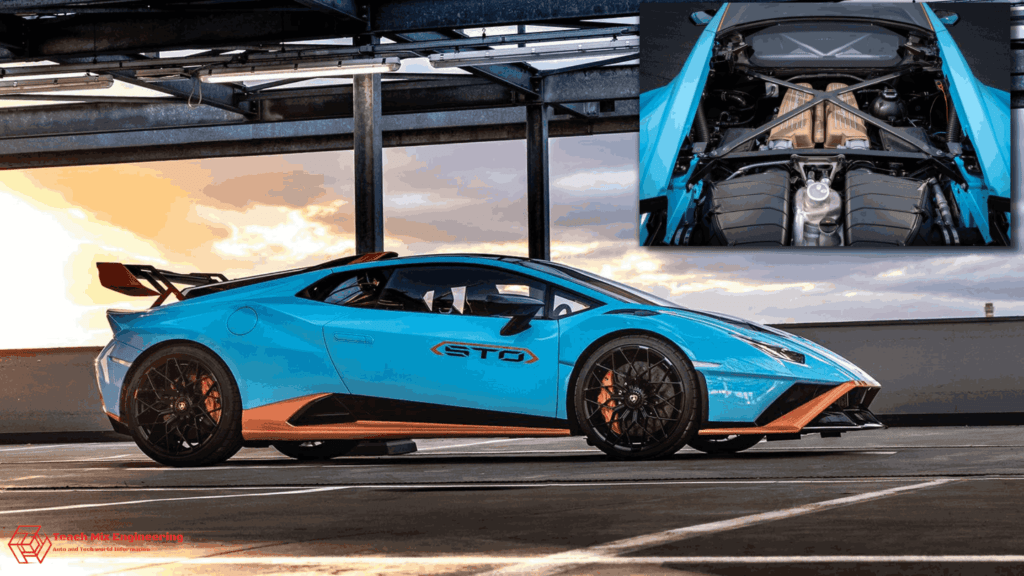 The Lamborghini Huracan STO has the words 'Super Trofeo Omolagata' in its title, so you know it's something exceptional. This track-focused vehicle is powered by the same 5.2-liter V10 engine seen in other Huracan models, with a rev limit of 8,000rpm. It generates 640hp, which is enough to propel the lightweight STO from 0 to 100kph in 3.0 seconds.
What distinguishes the Lamborghini V10 engine is not so much the dizzying rpm limit as it is the manner it sprints towards the red line. Unlike some of its turbocharged competitors, the Huracan has a normally aspirated engine. As a consequence, it appears to grow in an increasingly frenzied way as rpm climb, which is aided by needing to move less weight because this model has just rear-wheel drive.
Also read:
Top 10 Upcoming Supercars Coming in 2022