The Touring line from BMW Motorrad is now available in India for Rs. 23.95 lakh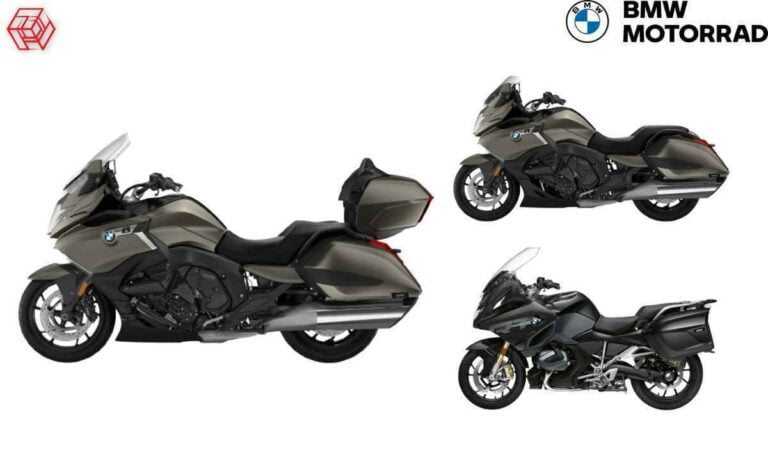 In India, the four-model BMW Motorrad India Touring range of bikes was introduced. With a price tag of Rs 23.95 lakh, the R 1250 RT has the same boxer engine as the R 1250 GS. Three versions make up the K 1600 motorcycle line: the K 1600 B (which costs Rs. 29.90 lakh), K 1600 GTL (which costs Rs. 32 lakh), and the K 1600 Grand America (which costs Rs (Rs 33 lakh).
The R 1250 RT's engine is the same as the R 1250 GS's.
Only bikes in the K1600 series come with inline six-cylinder engines.
According to Mr. Vikram Pawah, President of the BMW Group India, "Each BMW Motorrad model has a unique backstory and guarantees the rider a unique and unforgettable leisure experience. The new BMW Motorrad touring bikes are an expression of the "Spirit of the Open Road" because they provide a high-performance, intense, and private riding experience. On two wheels, it embodies sophistication, strength, and luxury.
The new BMW R 1250 RT, new BMW K 1600 GTL, new BMW K 1600 Bagger, and new BMW K 1600 Grand America will redefine luxury and exclusivity in the touring market in India as an ultimate luxury touring motorcycle line. The iconic 2-cylinder boxer and the unmatched 6-cylinder engine performance, great ride comfort, and unique features guarantee calm driving on long, horizon-spanning roads and deliver incredible riding enjoyment.
The BMW R 1250 RT
With its revised fairing, complete LED headlights, and improved travel and touring capabilities, the new BMW R 1250 RT now has a more modern, dynamic appearance. The 1254 cc 2-cylinder boxer engine has a maximum torque of 143 Nm at 6,250 rpm and an output of 136 horsepower (100 kW) at 7,750 rpm. With a peak speed of 200 km/hr, the motorbike travels from 0 to 100 km/hr in under 3.7 seconds.
BMW 1600 GTL, 1600 B, and 1600 Grand America:
The brand-new BMW K 1600 models were created to provide a posh and fast riding/touring experience. 180 Nm of maximum torque are generated at 5250 rpm by the 6-cylinder in-line engine, which generates 160 horsepower (118 kW) at 6750 rpm. Stability is contributed to by the dynamic engine braking control and dynamic ESA. Excellent readability and simple menu navigation are provided by the new 10.25-inch TFT color display with integrated map navigation and networking. A new level in digital sound is introduced with the Audio system 2.0. The color possibilities for the bikes are many and appealing.
Also Read: Royal Enfield Hunter 350 | Audit Review