Best Long-Range Electric Cars in India 2023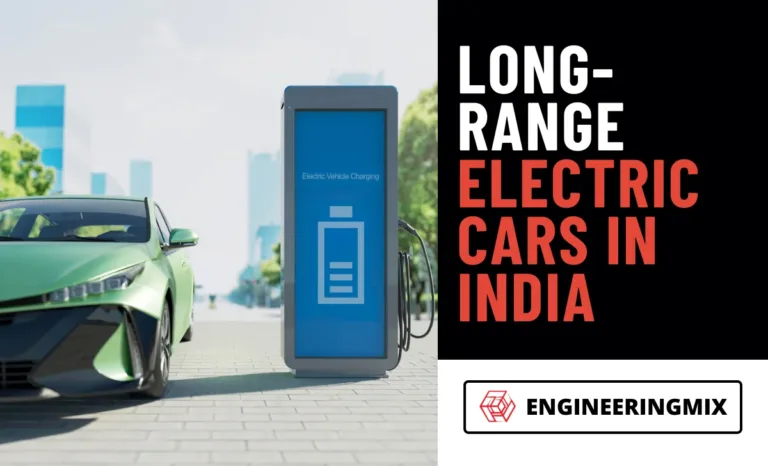 Are you prepared to go the distance in India with electric vehicles? Look no further than the top 2023 long-range EVs!
Electric cars have grown in popularity in India because of the rising demand for environmentally friendly transportation. However, many drivers are still concerned about distance anxiety. In this article, we will introduce the top long-range electric cars in India in 2023, addressing the issue of limited distance and enabling drivers to travel farther than ever before!
A list of the top electric vehicles in India with the greatest range has been assembled by our team of industry experts after extensive research. So that you can choose your next EV wisely, we will go into great detail about the range, charging options, and performance of each vehicle.
CONTENTS
Anyone can enjoy a lot more benefits when you switch to an electric vehicle having a longer range, including decreased carbon emissions, cheaper fuel costs, and a better driving experience. With the most recent breakthroughs in electric car technology, you may drive great distances without sacrificing performance or comfort. Prepare to have your driving experience transformed by the best long-range electric car in India in 2023!
Top 8 Longest-Range Electric Cars 
#1. Mercedes-Benz EQS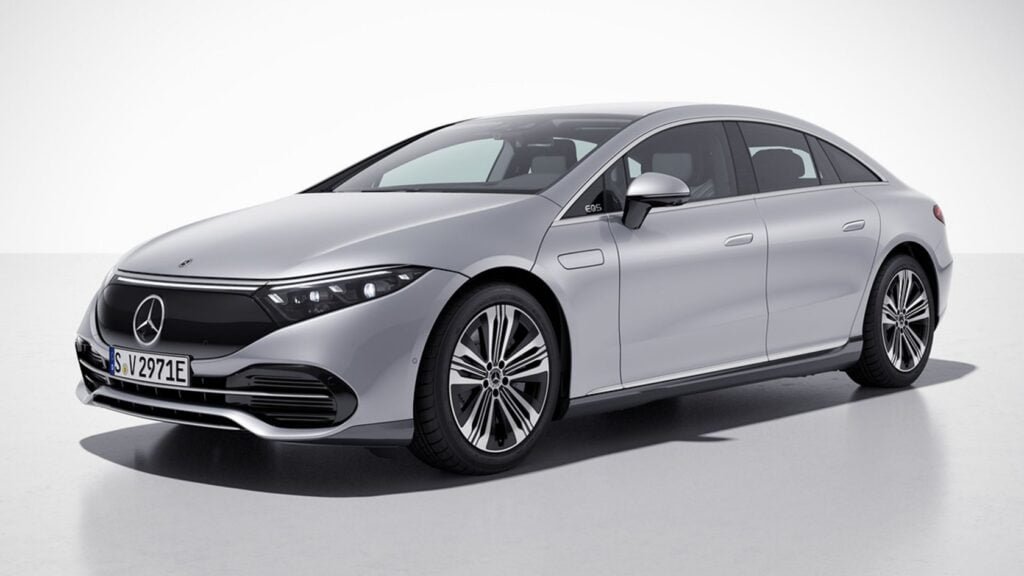 When it comes to the best cars in the world, we have arrived at the EQS, the electric option for the Mercedes S-Class. In India, the sporty electric four-door 'coupe' is offered in two variants: the imported, AMG-spec EQS 53 and the domestically built, ordinary EQS 580. Our list's top spot goes to the latter since it has a WLTP range of 677 km, compared to the EQS 53's 586 km.
The EQS 53 provides 761hp of top power and 1,020Nm of torque, while the 580 produces 523hp and 855Nm. Both versions are powered by a 107.8kWh battery with a twin motor setup.
---
#2. BMW i7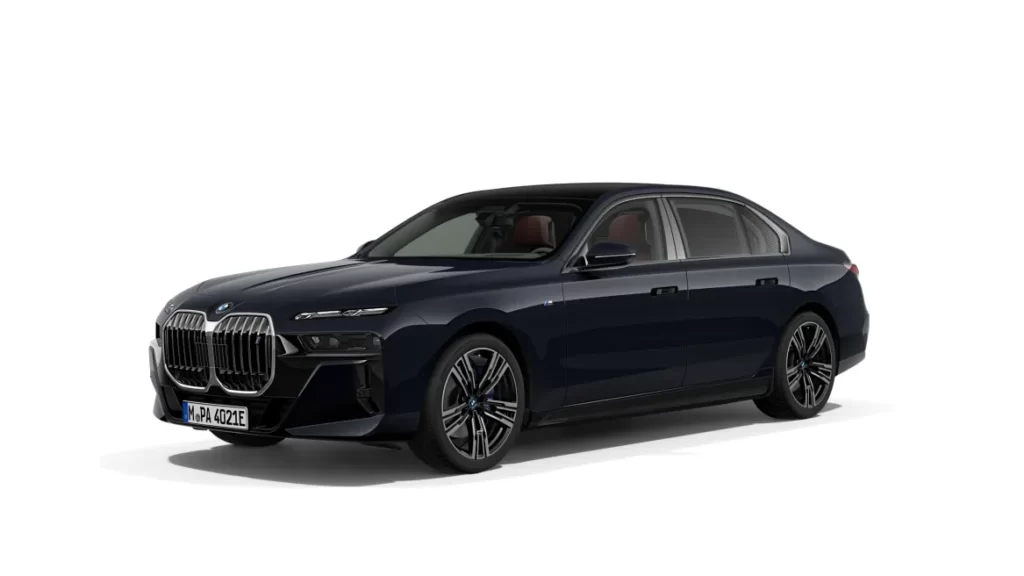 The i7 is an all-electric variant of the 7 Series; its only distinguishing features are a little amount of exterior blue accenting the massive front grille. On both variants, the interior is the same. According to BMW, "The electric i7 is a 7 Series regardless of the drivetrain." The modified CLAR architecture used by the electric i7 and the regular 7 Series is shared.
In relation to that, the i7 is available in India in the xDrive 60 configuration, which has two electric motors mounted on each axle and generates 544 horsepower and 745 Nm. It contains a 101.7kWh lithium-ion battery with a WLTP cycle range of 591–625 km.
Also, Read: Off-Road Review: 2023 Toyota Hilux
---
#3. BMW i4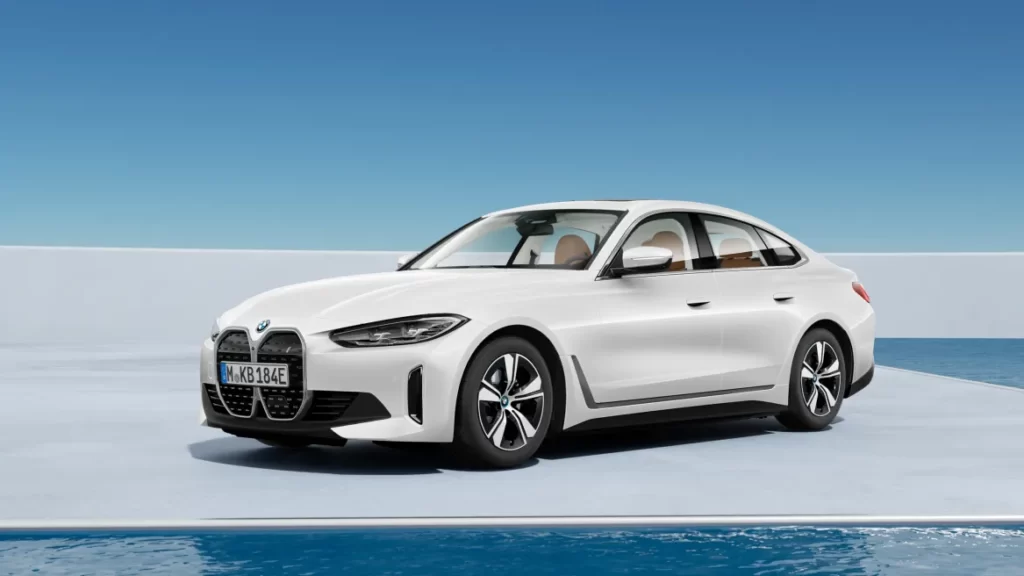 The i4 was BMW's second EV for India, but unlike the iX, it's not a pure EV – it's an all-electric derivation of the 4 Series Gran Coupe (not available in India), which is a four-door coupe based on the 3 Series we know and love. The i4 eDrive40 is available in India, with a rear-mounted engine controlling the back wheels. The motor produces 340hp and 430Nm and is powered by an 83.9kWh lithium-ion battery pack with a WLTP range of 590km.
The most compelling draw is an enticing price. The i4 costs the same as the sporty M340i and larger 5 Series, but it still provides a pleasant driving experience and an incredible range that no other luxury EV manufacturer at this price can match.
---
#4. Kia EV6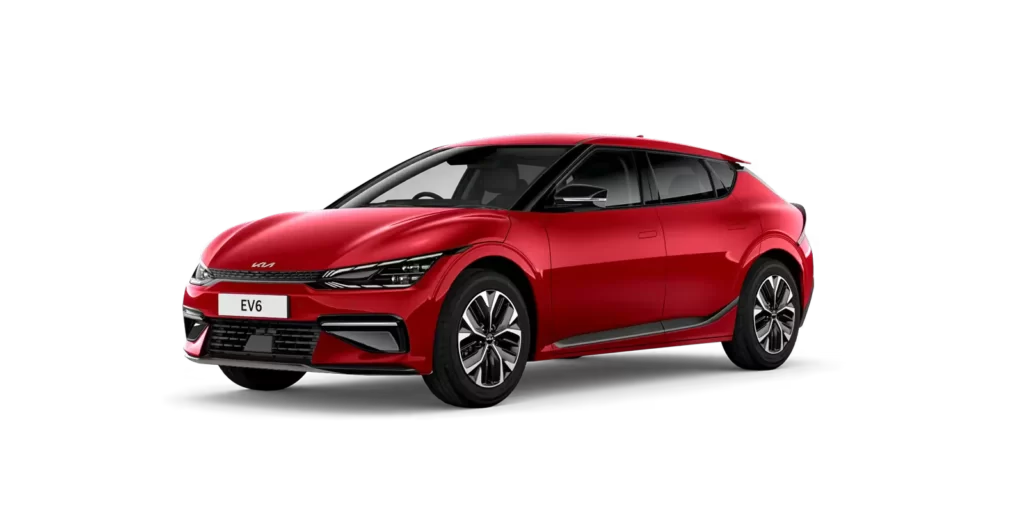 The flagship EV for Kia is also the company's first electric vehicle in India. The EV6 is related to the Ioniq 5 because it is built on the Hyundai Group's E-GMP platform. Both versions, however, have somewhat different specs, and the EV6 is more expensive since, unlike the Hyundai, it is fully imported into India. It has a single 77.4kWh battery pack and comes in single-motor, rear-wheel-drive, and dual-motor, all-wheel-drive configurations. The single-motor configuration produces 229 horsepower and 350 Nm of torque. On the WLTP cycle, the EV6 has a maximum range of 528 km.
---
#5. Audi e-tron GT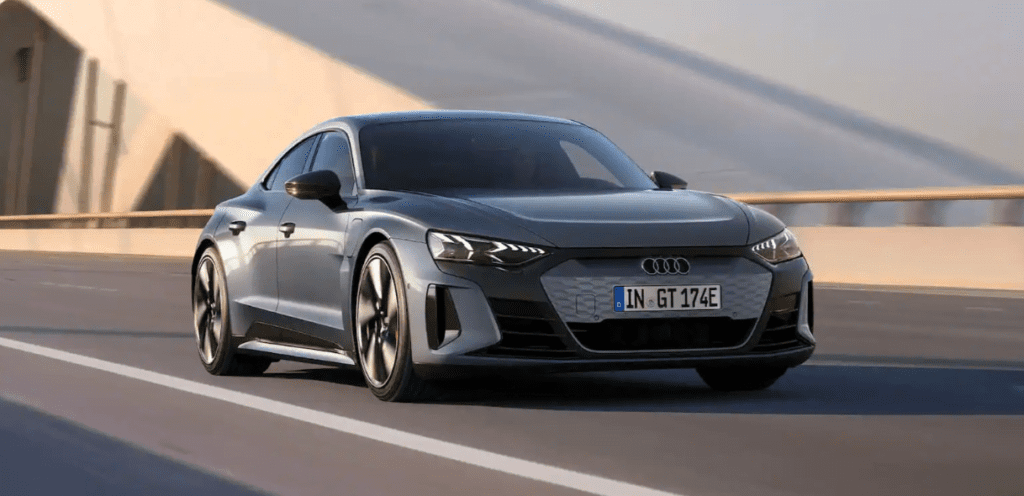 The Audi e-tron GT is available in two variations in India and is built on the same born-EV platform as the Taycan. The regular model generates a total of 475 horsepower and 630 Nm of torque, and the boost mode increases the output to 530 horsepower. The RS variant, which has a focus on performance and produces 646 horsepower, also comes in two gear ratios: a short first gear for acceleration, and a lengthy second gear for efficiency.
According to the WLTP cycle, Audi states that both models' 93kWh battery packs have a range of up to 500km for the basic e-tron GT and 481km for the RS e-tron GT. Some of the attractions of the Audi e-tron GT are its gorgeous look, rapid acceleration, and agile handling.
---
#6. Hyundai Ioniq 5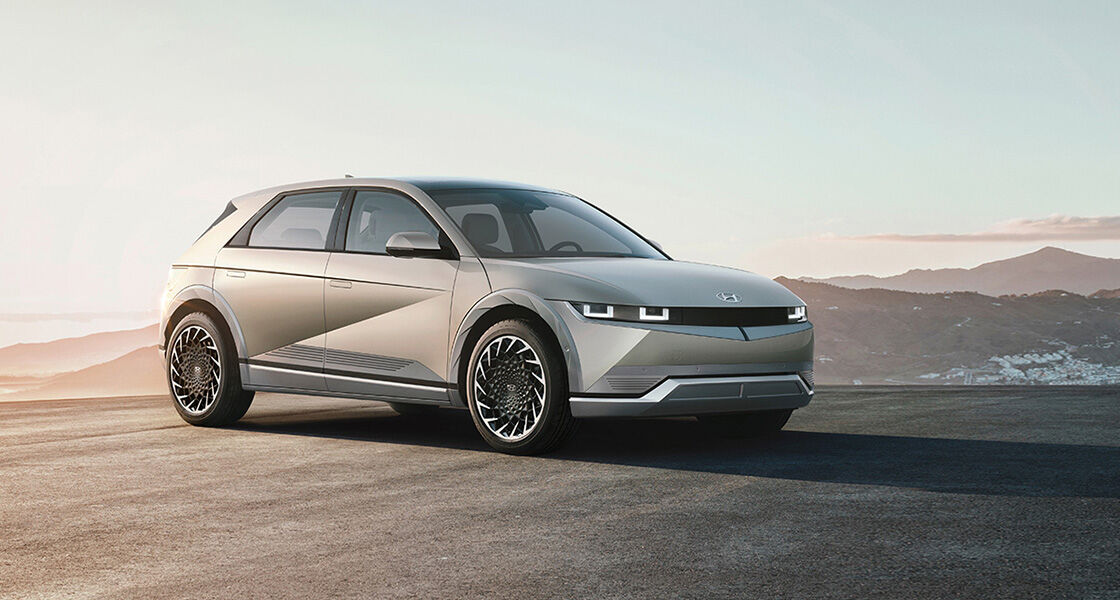 No other Hyundai is like the Ioniq 5. It has a great road presence, is quirky and futuristic, and is quite likely the best Hyundai ever. It even won the title of 2022 World Car of the Year. Its incredible value in India stems from its outrageous pricing, which is made possible by the fact that it was assembled locally. The Ioniq 5 exclusively comes with rear-wheel drive in India and is powered by a 72.6kWh battery. Its electric motor has a 217hp and 350Nm output. The WLTP range of the Ioniq 5 in this configuration is 481 km. It's important to note that it has even undergone testing by ARAI, where its stated range is 631 km.
Also, Read: 2023 Hyundai Verna And Provide An Honest Review
---
#7. Mahindra XUV400
An excellent SUV with a 456 km claimed range is the Mahindra XUV400. Two battery pack sizes, 34.5 kWh and 39.4 kWh, are available for the XUV400 EV, which is propelled by a single electric motor that generates 150 PS and 310 Nm. A 50kW DC charger can quickly charge the SUV from empty to 80 percent in under 50 minutes. Along with more than 60 connected car technologies, it also includes a single-pane sunroof, push-button start-stop, an electronically adjustable and folding ORVM system, and more.
Six airbags, cornering brake control, electronic stability control, and a rear parking camera are among the XUV400's safety features. The SUV's 378-liter storage capacity makes it ideal for extended trips or family outings. Overall, the Mahindra XUV400 is a superb SUV option since it perfectly balances design, comfort, and safety features.
---
#8. Tata Nexon EV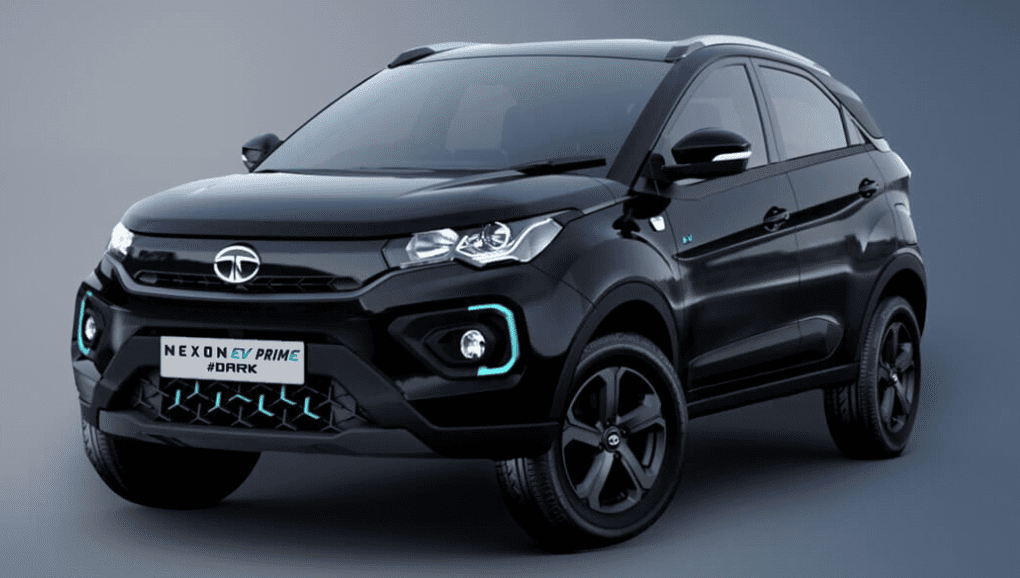 The Nexon EV is a state-of-the-art electric car from Tata with a range of 437 km, according to ARAI. The Nexon EV boasts a 30.2kWh lithium-ion battery pack, a potent 129 PS and 245 Nm electric motor, and remarkable performance and efficiency. A single-pane sunroof, automatic air conditioning, automatic headlights, and a 7-inch semi-digital instrument display with linked car technology are just a few of the modern amenities that the Nexon EV Prime is equipped with. The entertainment and connectivity features of the car may be easily controlled using the 7-inch touchscreen infotainment system.
The Nexon EV also includes a number of safety features, such as child seat anchors, cornering stability control, ABS with EBD, dual front airbags, and ABS without EBD. The driving experience is further improved by cutting-edge technology including cruise control, multi-level regenerative braking, and smartwatch connectivity. The Nexon EV is a highly developed electric car that offers excellent performance, comfort, and safety features, making it a wonderful option for anyone searching for an environment-friendly and effective car.
---
Conclusion
In conclusion, the best long-range electric cars in India for 2023 offer a potential remedy for range apprehension as well as a viable and environmentally responsible replacement for conventional automobiles. These electric vehicles are laying the foundation for India's transportation needs of the future with their outstanding ranges, performance, and recharge capacities. These EVs provide a practical and exciting option for drivers who wish to enjoy long-distance travel without sacrificing performance or comfort as the nation continues to prioritize environmental sustainability.
---
FAQ