All-in-One Best free SEO audit tool to get Traffic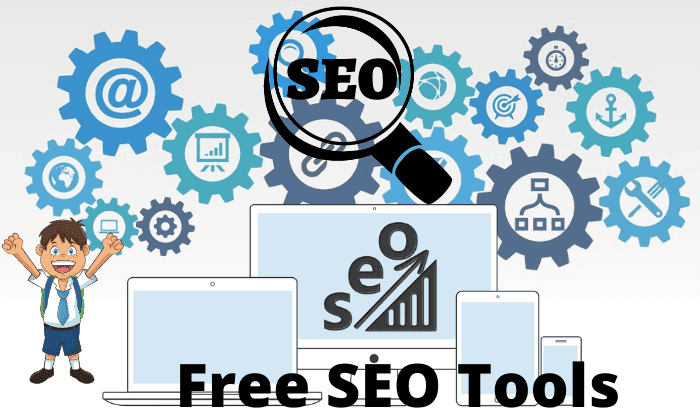 The free SEO tool is awesome. Especially for beginner bloggers. When that free SEO tool is used properly is giving more extra traffic, rank, money, and sales. There are available in tons of free SEO tools are available in the world. Some of these free tools are junk.
I want to give you top seo tools free. This sites is completely free, intuitive, cool, powerful, and best of all. which keyword is best for a seo tools free read full articles.
Your website should be rank a Google, Bing search engine. Read this articles and improve our website ranking position.
CONTENTS
Best Free SEO Tools:-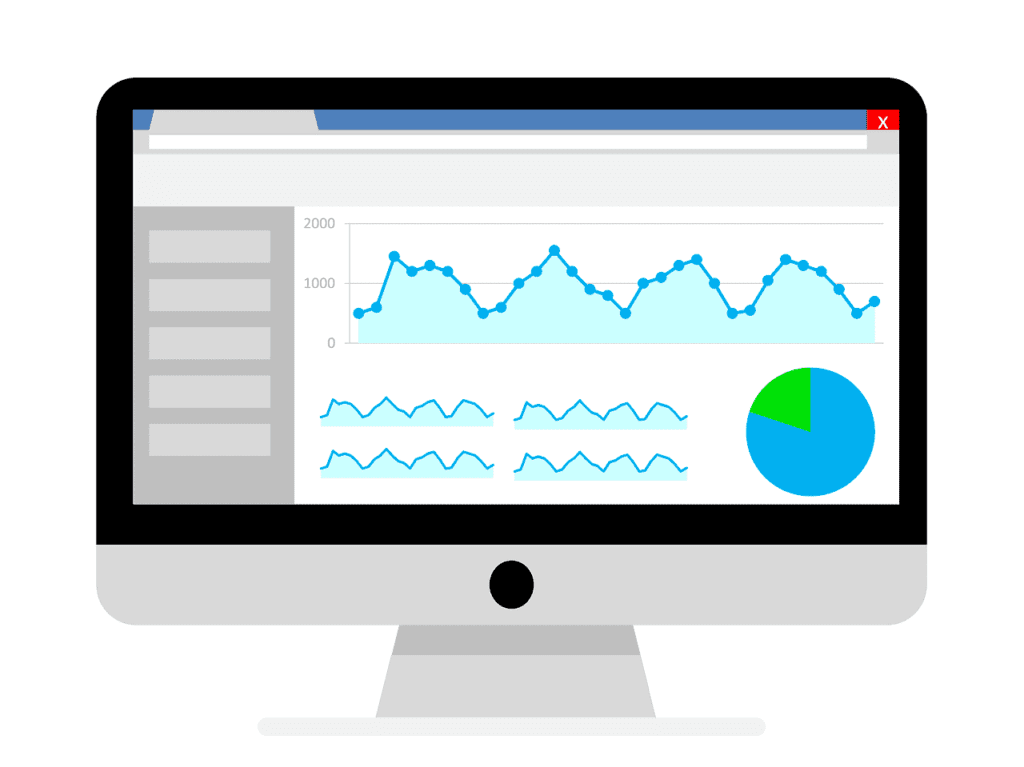 Google Analytics is best and to Analyses, your website traffics. There is provides high-quality and detailed information like show the Google Analytics. Which country traffics is high-low is identifying. which post increases high-low traffic is identified. Google Analytics is used properly to increase drive traffic, ranking.
Important
Google Analytics cannot be ignored. Almost all users and data about website visitors, traffic, and more comes from important sources.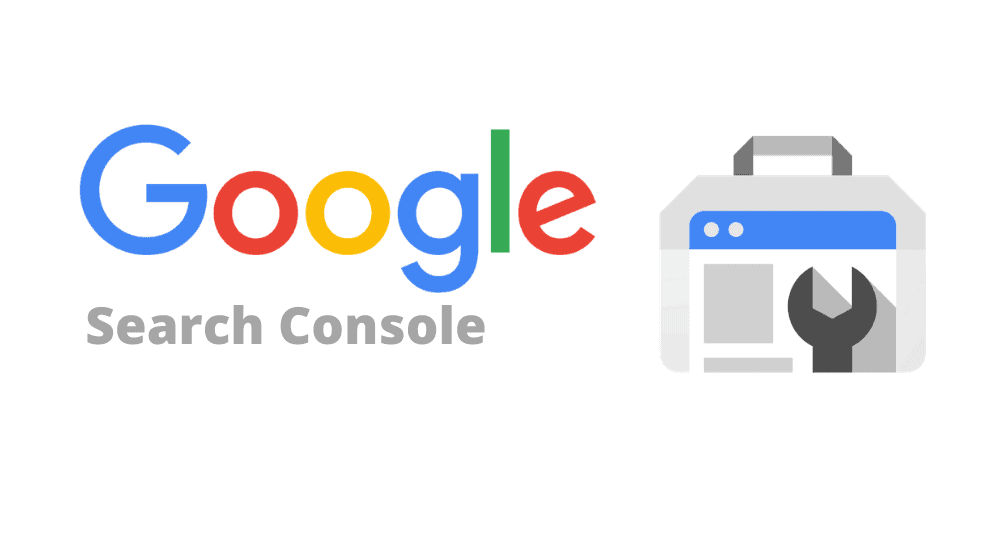 The website's major and important role-play is Search Engine Optimisation [SEO]. If you rank Google to use a Google Search Console. The purpose of this tool is to "Investigate" and "Optimize" your website.
Google Search Console is a major role-play, they identify your website keywords and that keyword ranking position also identifies easily. Mobile and Desktop devices are to Analyses the keyword. Your website performances are find easy.
If you upload your post that post is index and not-index can be easily and that post is mobile friendly also Analyses a Google Search Console. The beginner bloggers use this Google free SEO tool and improving their site's appearance on Google Search Engines. If you are very familiar with the ease to use of Google Search Console.
Important
You need the Google Search Console. You need data, tools, and people. I hope SEO will find more value in this tool and use it more.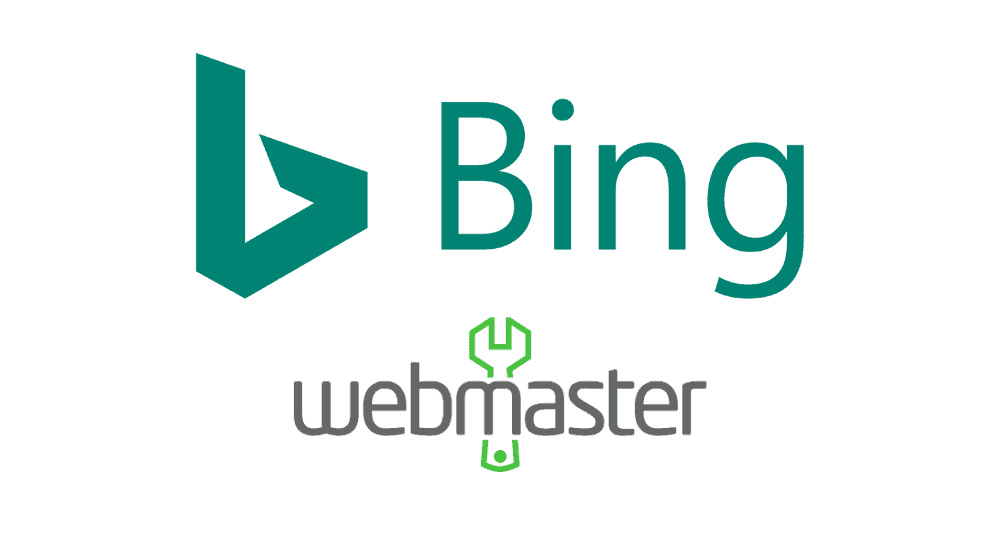 If your website is rank a Bing Search Engine uses a Bing Webmaster is useful to use to improve your website in ranking and link your Google Search Console to Bing webmaster. Your website Sitemap only adds a bing webmaster and your post can be rank in bing search engine.
Bing Webmaster provide a many options and free keyword tool also provide a bing. Bing webmaster is best for Bing search engine.
Important
Your website ranks as a Microsoft Bing Seach Engine uses a Bing webmaster one of the free SEO tools in bing search engine only not a Google SEO ranking. More useful in bing search engines.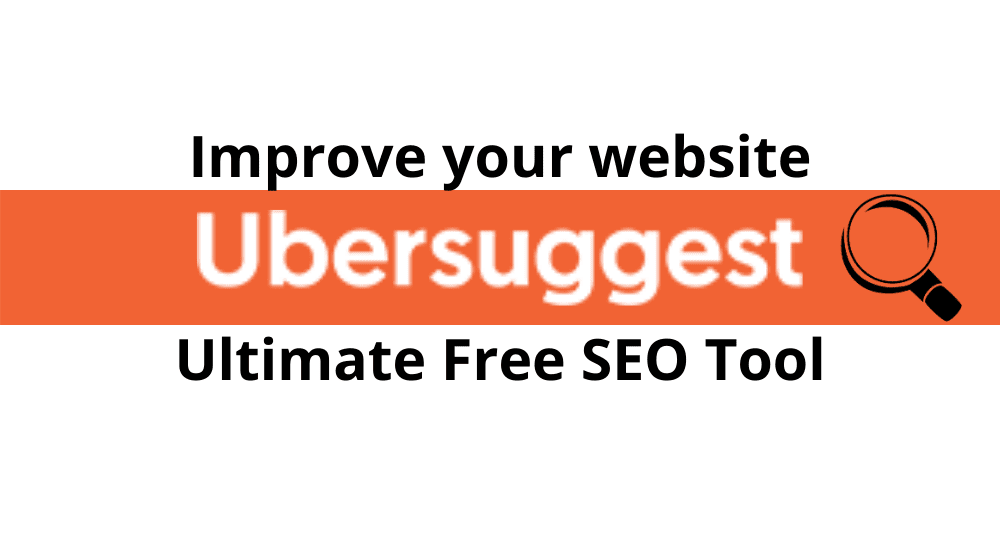 Ubersuggest is an SEO tool that will help you win the SEO game. Most SEO success is knowing what you do, what your competitors do, and how to adjust your strategy to take advantage of market weaknesses. Getting started with Ubersuggest is as easy as entering a domain or keyword in the search bar.
I want to focus on Ubersuggest's keyword research tool. This is a great alternative to Google's keyword planner, which has lost its luster over the years. Now that you have researched the top keywords, this is how you use Ubersuggest to find relevant keywords to include in your content.
Many SEO options are provided in free keyword Ideas different keyword type to research can be provide the Ubbersuggest.
Your full website can be Analyses. For example [ Mobile and Desktop device speed, SEO Scores, Domain overview Score, Organic keyword traffic, free backlink check, and Monthly traffic also Analyses ]. Totally free SEO tool. If you want more options paid option can be used.
Free Chrome extension also provided a Ubersuggest.
Important
Ubersuggest does more than just search for keywords, but it definitely helps. This will give you the information you need to define keywords that can be used to create great content for your ranking.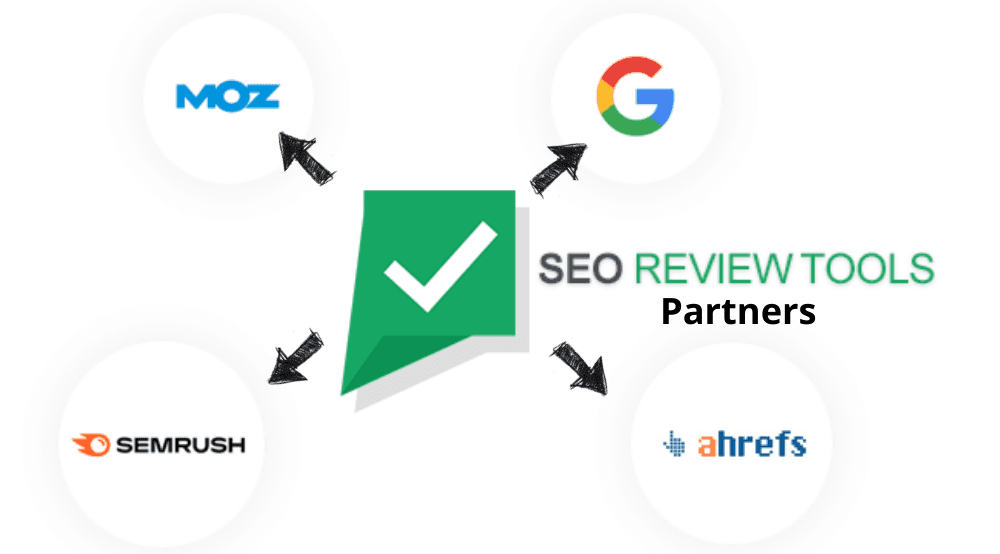 SEO Review Tools is a set of real-time SEO tools that you can use to analyze your website and track your search competitors. All tools are designed to run and improve your website faster with practical advice and valuable information.
we developed these tools to help SEO professionals, internet marketers, webmasters, writers, and bloggers. We started to change and improve our content. .. displayed in search.
We are proud to work with some of the best companies in the industry including MOZ, SEMrush and Ahref.
The free SEO Review Tools are provided they are,
This SEO Review Tool provides 53 Real-Time FREE SEO tools that are free and easy to use and many information also easily identify.
#1 – Keyword Tool
They provide many options in keyword tools they are YouTube, Google and etc., category of keyword tools are provided. an SEO Review Tools.
If you search any keyword. The result can show a Search volume, Organic search results, Keyword Difficulty, CPC. Easy to use this tool.
#2 – Google Rank Checker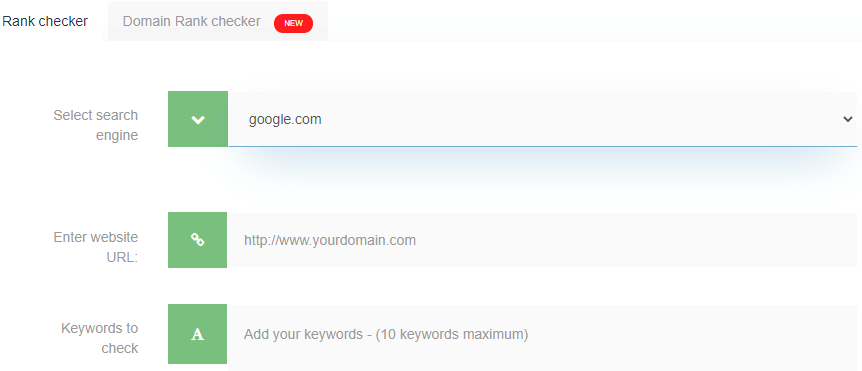 If your particular post analyses a Google Ranking Position is identifying easily on this website. And new options are introduced they are Domain Rank Checker also easily analyses particular post backlinks and SEO performances also analyses this website totally free and useful for you. And improve your website easily.
#3 – SEO Content Writing Assistant
If your use a blogger user don't use SEO keyword use properly in your post for beginners, but professional blogger places the keyword in properly in our post. The WordPress user a,
Yoast SEO
The SEO Framework
SEOPress
Rank Math
SEO Squirrly
Broken Link Checker
All in One Schema Rich Snippets
WordLift plugins are used to improve our websites.
WordPress users are many SEO free plugins are available, but Bloggers are don't have an SEO tool. SEO Review Tools and Ubersuggest totally change a Bloggers users and find the keywords easily and improve a placed at the keyword in the best place to improve our websites fastly and easily. Use these free SEO Content Writing tools and write a post better to use and improve your post in Google. Step by Step to write a post for bloggers.
Important
SEO Review Tools to is best and Free SEO Tools is useful and definitely help to use, you need to define keywords, Domain Checker Ranking, Backlink checker also provided that can be help to useful for you and content for your ranking.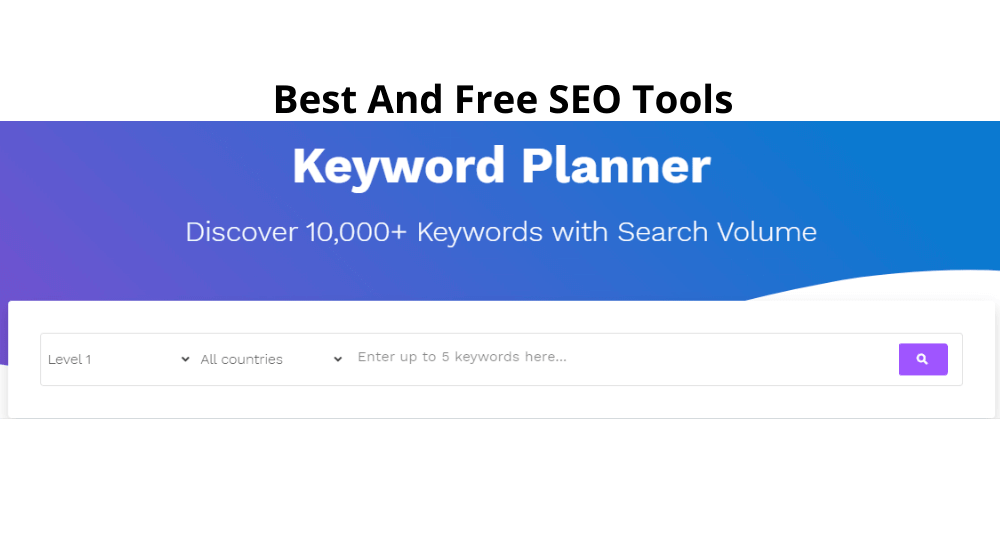 Is there a better solution to Google Keyword Planner than Keyword Planner? They no sign-up option and see hidden keywords that 2 option only different in Google Keyword Planner.
In the search box above, type up to [ engineeringmix ] keywords, choose the country you want to reach, and the level of detail you want (the higher the level, the more the number of keywords you get back). Then just press the search button. The app will search you thousands of keywords in just a few minutes. Easy to use.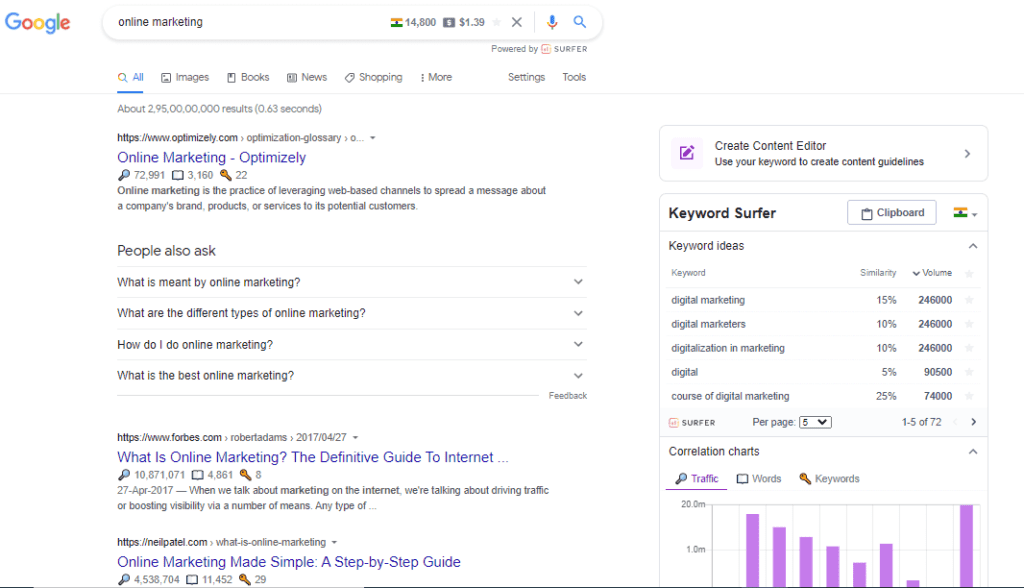 Keyword Surfer is the most popular community-based guide that is still open. This Chrome extension shows the number of times a keyword shows in Google search results. Warehouse management system Nowhere, a Chrome extension that includes search volume, cost-per-click, and keyword suggestions, is a preference like ours.

Images are major and important Roll-Play in website Image size should be high website loading page speed is low, but the image is optimized the website speed is high and easily index the post. I prefer a ShortPixel Image Optimize this website use and image can be compressed to use our website.

As you enter the URL, the tool tests the loading time and performance of this URL on desktop and mobile devices. Then rate your website performance from 0 to 100. It shows your website loading speed according to various criteria and suggests areas to improve the website.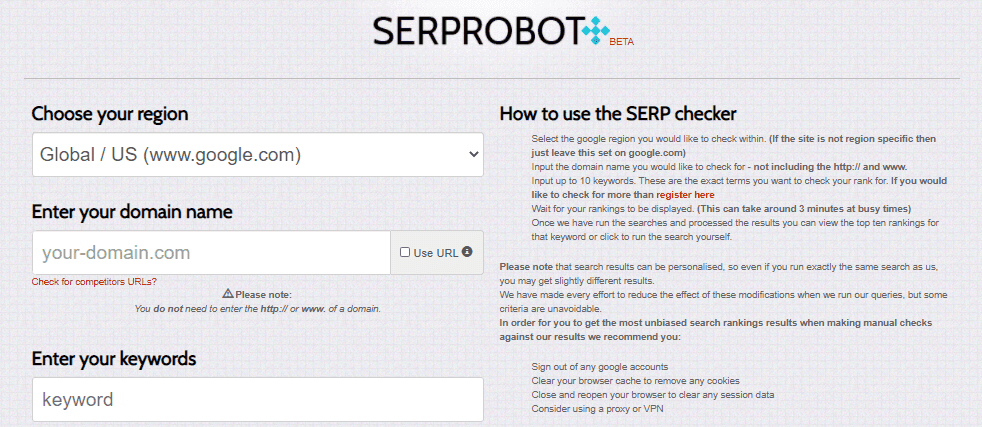 Go to your website or web page and enter up to 5 keywords to check the rank of each keyword. Also, check the ranking of your competitors.
Enter a URL to view your website's domain rank (DR). In general, the higher the number, the more reliable the website. It turns out that higher digital payback periods are positively correlated with higher Google rankings.

This tool will say you if a URL is mobile-friendly if they enter it. It also discusses what went wrong and how to resolve it.
Other resources
If you are interested in more tools, here is our list of interactive tools for Moz.
Conclusion
You can start with these free SEO tools, some of tools are very powerful. If you're serious about SEO, you should save money to get the right gear. You can't do the whole SEO job without paying anything.
What other SEO techniques have you thought to be effective?