German car manufacturer Mercedes-Benz has introduced an improved version of the AMG GT 4-door coupe. It will go on sale in the United States later this year. The car has a completely new design and an updated cab with many functions. Under the hood, you can get power from a 3.0-liter turbocharged inline six-cylinder engine. The Mercedes AMG GT 4-Door Coupé has been updated for 2021 bringing with it improved ride comfort, a wider equipment range, and a customized edition.
Here are more details.
Get a tuned suspension that includes AMG ride control reconfiguration.
Exterior changes include new colors and wheel designs
Buyers can prefer to have the car's looks adapted to seem like V8-powered variants
Mercedes to announce updates to the V8 GT 63 4-Door models later within the year
AMG boss Philipp Schiemer said, We constantly maintain our AMG GT 4-Door Coupé at an impressive technical level. With the present update and therefore the exclusive edition, we're reaching bent the target groups that place the best value on individuality and an expressive lifestyle.
He added that we will continue to build our image as a "high-performance luxury" brand and continue to build on this with tailor-made products and options.
Also Read: Mercedes Benz A-class limousine detail review
– AMG GT Exteriors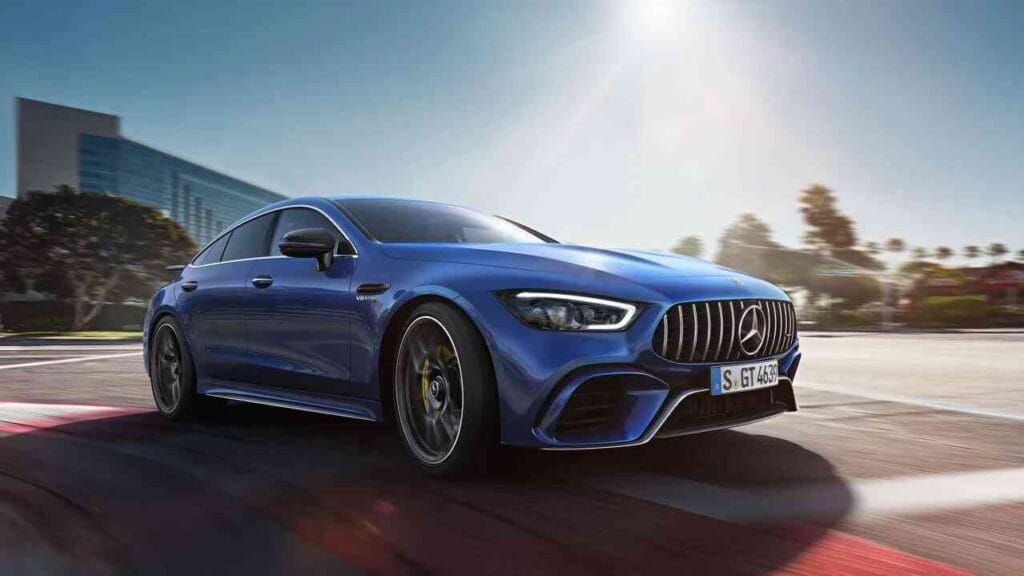 The Mercedes-AMG GT 4-door coupe has a strong hood, a wide grille with vertical slats, elegant headlights, and wrap-around taillights. It is available in Starling Blue Metallic, Cashmere White Magno, and Starling Blue Magno shades. Manufaktur Exclusive Edition variant, with rubellite red metallic paint, silver chrome outer packaging, powered by 21-inch AMG wheels.
– AMG GT Interiors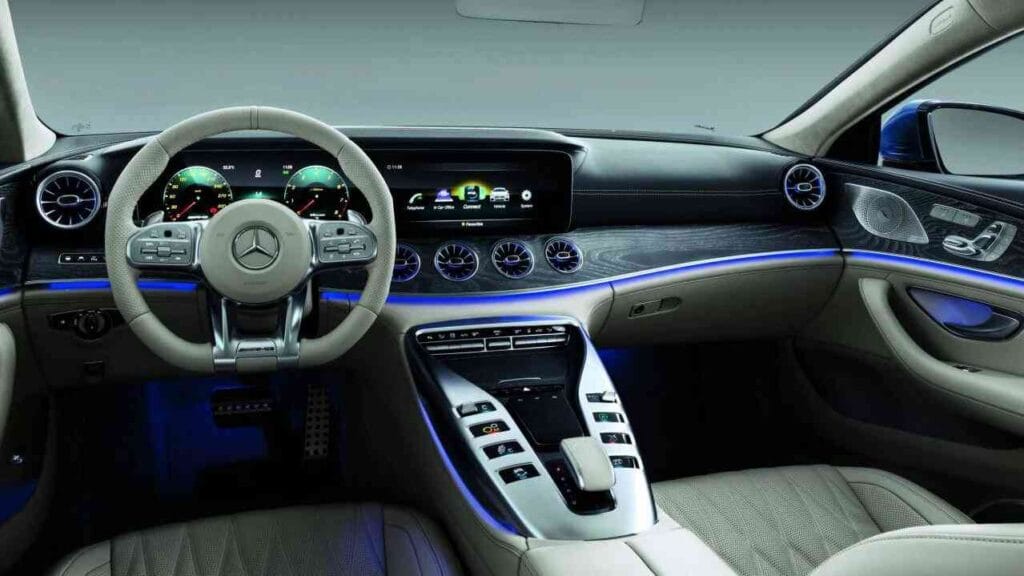 The Mercedes-AMG GT 4-Door Coupe has a 5-seater cabin with optional rear seats, different types of leather upholstery, including Sienna Brown and Neva Grey, and a heated AMG Performance steering wheel. Instrument panel and infotainment console with touch screen, multiple airbags, and 360-degree panoramic camera system. Manufaktur Exclusive Edition also has illuminated thresholds and special badges. Inside, the leather-lined interior is reserved, except for the steering wheel.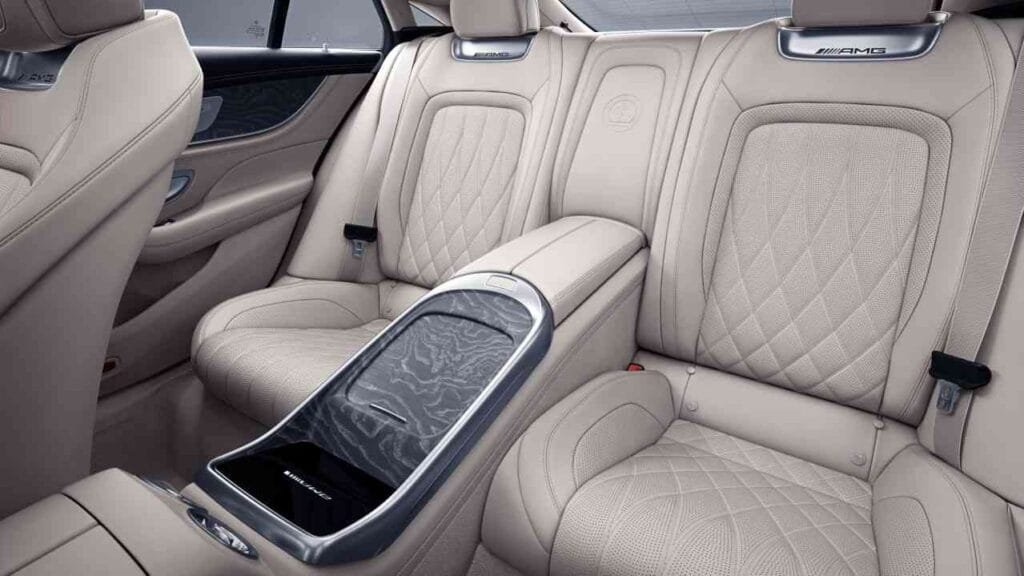 The new AMG dedicated two-spoke steering wheel found in the latest E-class sedan has appeared on the AMG GT 4-door model. It has two circular digital dials that can quickly switch between gearbox, stability control, and AMG programs. The instrument panel uses a 12.3-inch digital instrument cluster and a 12.3-inch touch screen infotainment system and the latest version of the Mercedes-Benz MBUX system.
– AMG GT Engine Performace
GT43 is equipped with a 3.0-liter inline six-cylinder turbocharged engine, with a 48V mild-hybrid system, the powertrain can produce 362hp/500Nm of power, and is connected to a 9-speed DCT gearbox and transmission system, all-wheel drive. The GT53 variant adds an electric supercharger to the powertrain and increases the power to 429 horsepower/520 Nm. The powered 63 and 63 S models have not yet been announced.
– Estimate Price
Mercedes-Benz has not yet revealed the price of the 2022 AMG GT 53 4-door coupe when it goes on sale later this year. The 2022 Mercedes-AMG GT 4-door coupe will arrive in the United States later this year. As for the pocket clip, it should have a premium over the upcoming model, starting at $89,900 (approximately Rs 70 lakh).