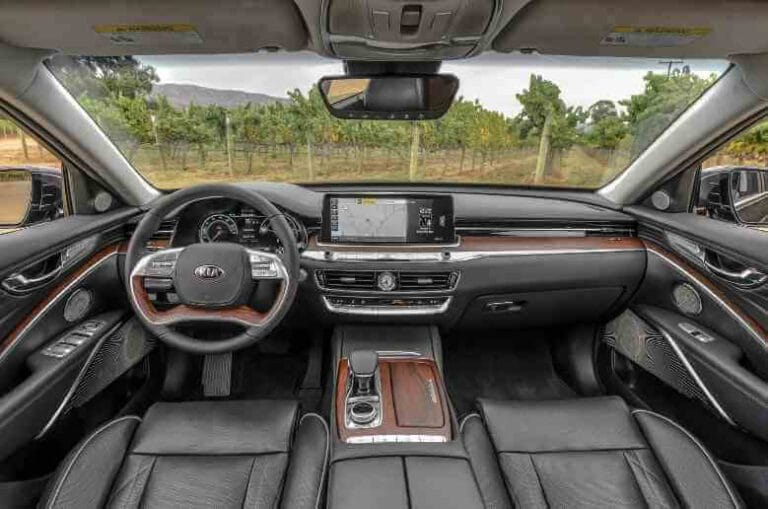 Kia's latest flagship model, the KIA K9, is about to undergo a facelift, and its interior is becoming more and more luxurious so that it can be compared with the luxurious Genesis brand internally. Like Genesis, Kia is a wholly-owned subsidiary of Hyundai Motor, South Korea's leading automaker.
Together with the Genesis vehicle, it also seems to be able to compete with Hyundai Grandeur, which will also launch the next-generation model in 2022. Kia K900 is more like the successor to the K900 launched in the United States. There is a 14.5-inch notch inside, which is positioned diagonally like the Genesis model. You will also get the fingerprint authentication system that was first published on Genesis.
You can also have multiple user profiles for customization purposes. In this way, the vehicle can automatically change the seat position, climate control settings, and even the rearview mirror. It will even change the design of the driver's digital dashboard, and its interior is impressive. The system that Hyundai announced a few months ago also assumes that payments can be made through a fingerprint scanner without the need for a credit card.
Like most modern vehicles, the car also supports wireless updates, which can bring a head-up display. There will be a smartphone app that will also allow car owners to open the vehicle remotely, or even open it and pay attention to space. The car has a wide range of safety and driver assistance features, including predictive gear shifts that rely on in-vehicle radar and cameras.
This car also has a lot of insulation, which makes the car quieter through the sound-absorbing glass. It also has new wooden decorations and stylish interiors, as well as a new feature called "Ergo Motion" that allows the driver's seat to stretch to improve comfort.