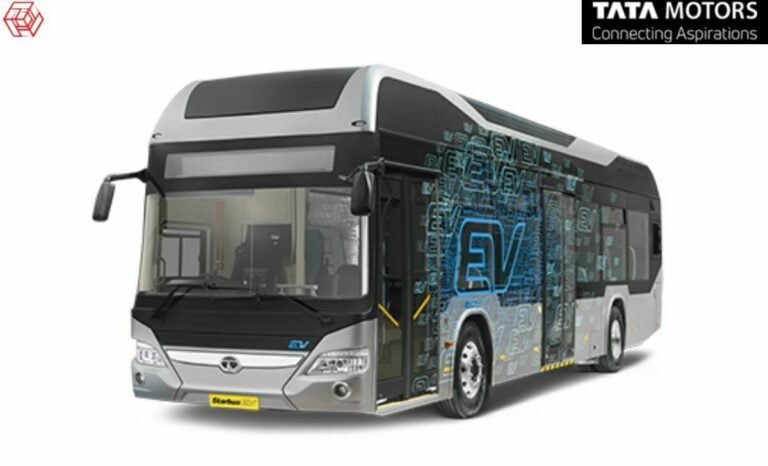 According to information provided by Tata Motors, the Delhi Transport Corporation has placed an order for 1,500 of its all-electric Starbus (DTC). The order, which is reportedly the largest one DTC has ever placed for electric buses, is included in a bigger tender by Convergence Energy Services Limited (CESL). Tata will provide the company with the 12-meter low-floor air-conditioned models, as well as run and maintain them for a 12-year term. Earlier in April, CESL awarded a contract to Tata Motors to purchase 5,450 electric buses, which will be distributed to five cities: Kolkata, Delhi, Bangalore, Hyderabad, and Surat.
The largest order for electric buses from DTC was obtained by Tata Motors, according to the vice president of the product line for buses Rohit Srivastava. The delivery of these buses will strengthen our relationship with DTC and contribute to Delhi having more environmentally friendly mass transportation.
Tata claims that its new, cutting-edge electric buses are fitted with technologies that "allow safe, smooth, and comfortable transport for passengers."
Neeraj Semwal, IAS, MD of the Delhi Transport Corporation, commented on the event, saying, "We are glad to confirm the order of 1500 electric buses to Tata Motors. Millions of Delhi residents will profit from the introduction of environmentally efficient buses by seeing a significant decrease in air pollution. DTC is still dedicated to implementing new technology that will benefit both travellers and society at large.
The Starbus line of buses from Tata includes all-electric and traditional diesel and CNG types. The Starbus Ultra, which is 9 metres long, the Starbus Urban, which is 12 metres long, and the Starbus EV, which is 12 metres long, are all available in low floor or low entry configurations. All versions are offered with or without air conditioning.