The New Volkswagen Tiguan Allspace facelift will launch on May 12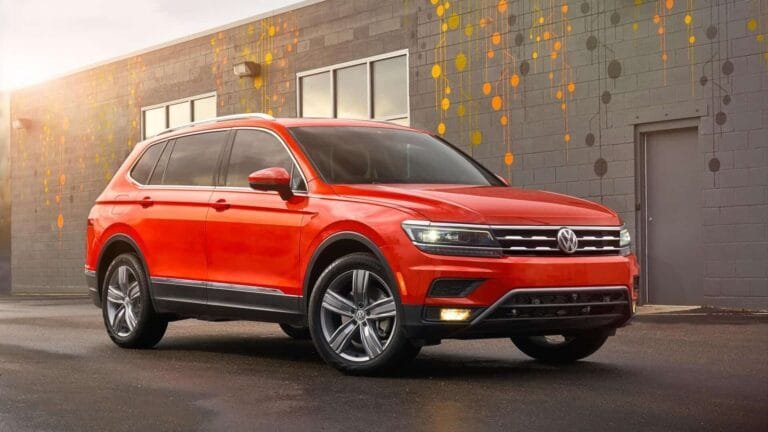 What we know the Volkswagen Tiguan:
TiguanAllspace will get a panel similar to the renewed Tiguan. The revamped Tiguan Allspace will use a slightly adjusted headlight design, remodeled bumpers at both ends, and a set of newly designed alloy wheels. Major changes to the cabin may include a redesigned instrument panel that can accommodate a new infotainment display.
Also See: The new 2021 Skoda Fabia need to know
As with the Skoda Kushaq 2021, the multimedia system is expected to be updated via wireless Apple CarPlay, Android Auto, Mirror Link, and network technology based on the built-in e-sim. Engine options will remain the same, while the 2.0-liter Tiguan turbocharged gasoline four-cylinder unit will carry on with all the space. The gearbox provided will be the same seven-speed dual-clutch automatic gearbox and equipped with an all-wheel-drive system.
Volkswagen Tiguan: Engine details
The rated power is the same as before: 188 hp at 4,200 rpm and 320 Nm between 1,500 and 4,100 rpm. Safety features will remain unchanged and the Tiguan Allspace will continue to be equipped with 8 airbags, ABS, ESP, and traction control systems. Volkswagen officially announced that it will launch four SUVs in India by the end of 2021. It will make its debut in the coming months. The refreshed Tiguan may be the next SUV to launch during the holiday season this year.
The redesigned Tiguan Allspace may become one of the SUVs entering India in early 2022 under Volkswagen's SUVW strategy. Until then, Volkswagen India will continue to sell the current Tiguan Allspace in India. The current Tiguan Allspace is priced at Rs 3.42 crore (excluding tax). After the release of the revised model, the price may increase slightly.
Volkswagen Tiguan : India launch
Volkswagen launched the revamped Tiguan globally in 2020, and the crossover SUV is expected to launch in India. Now, Volkswagen will launch a renewed version of the Tiguan Allspace around the world: the seven-seater version of the Tiguan, which will be launched on May 12, 2021.