One of the major factors preventing people from driving electric vehicles is the concern about mileage. But this is not a problem in the world of cheap motorcycles. This vehicle spends most of its life in the city and requires a short trip once a day, so there is little to no shortage of fuel under any circumstances. If you are looking to use an electric bike for your daily work, we have compiled a list of the top 5 electric motorcycles and scooters with the longest range.
Many new companies are producing e-bikes in India This article is the best e-bikes list for long ride lovers, you can't imagine this motorcycle's speed and mileage is 100 to 200 km/h, and mileage 200 to 450 km, specs and price also mention the article.
Best startup e-bike company in India. Let me show you the best Long Range of Motorcycles in India.
Raptee Mark 1 & 2
Raptee is a Chennai-based company this company's founder work on Tesla chief engineering and they create a new design and battery individual component in their own plant.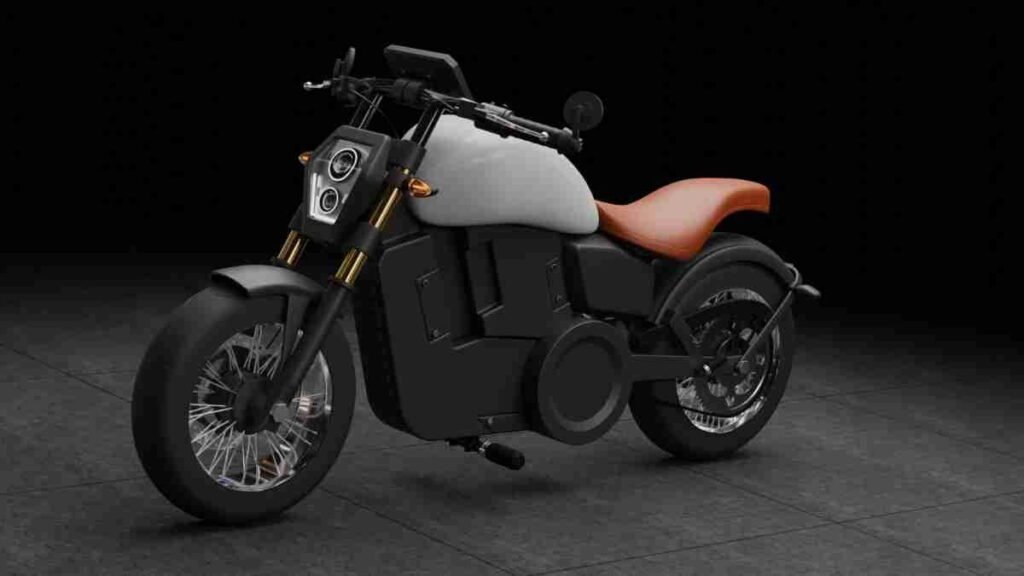 Raptee Mark 1 top model speed approximately 150 km/h and mileage up to 200 km. Compared to a 750cc motorcycle in terms of performance. cruiser bikes look compared to Jawa Perak. Can you ride a long-range best seating, And the city ride fork and handlebar are easily adjustable. And they provide many extra features like Biometric Access, Active & Passive Security, Bluetooth Connectivity, Blind Spot Warning, Find My Bike, Blind Spot Warning, and Connected Network, overall 16 features are available in this bike.
Price: 2.90 lakh.
Raptee Mark 2 top model speed approximately 150 km/h and mileage up to 120 km. Compared to a 250cc motorcycle in terms of performance. Retro bike look. Raptee Mark 1 same features added to this bike.
Charging time 80% in 45 mins, 1 hr full charge.
Price: 1.50 lakh.
EmFlux One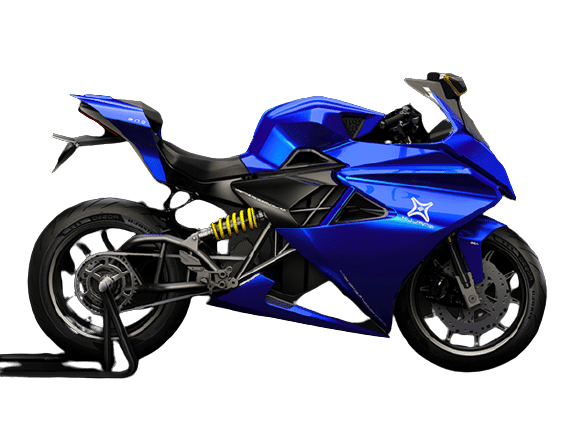 EmFlux is a Karnataka-based company. EmFlux design is Apache RR 310 look and EmFlux top speed up to 200 km/h in city and mileage range 200 km. EmFlux kerb weight is 169 Kg and load capacity 200 kg. EmFlux Frame is Tubular Steel Trellis weight is low this frame uses a KTM motorcycle also use this frame. Body panels fully fiber is used. The battery charging time is up to 80% in 36 minutes from WARP Charger, and 3 Hours from a Regular 15A Wall Charger. Overall best performance and lite weight in this bike.
Price: 5.50 lakh.
BlackSmith B2 Model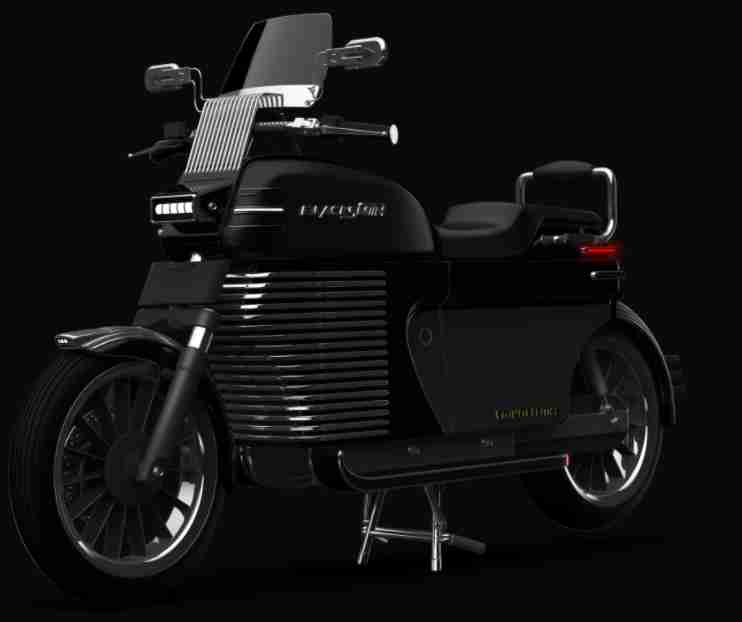 Blacksmith is a Chennai-based company. This bike is old style and length 2200 and weight 800 loading capacity of up to 200kg. Front and rear tubeless tire with alloy wheel, Footrest is Freedom Footrest, range up to 120 km / Single battery – 240 km / Dual battery. Battery type High Energy Density NMC battery pack with Intelligent Bluetooth BMS charging time 4 hrs. Blacksmith Founder says the fastest battery life is easily dead, but normal charging is best that only battery life very long time can be used. Blacksmith B2 model top speed up to 120 Km/h. Many features are provided they are Side Stand & Occupant Sensor, New Traffic Indicators, Alarm & Circuit Closing System, GPS & Artificial Intelligence System, etc., Official launch at the end of the year 2021.
Price: 2.0 lakh
Emote Surge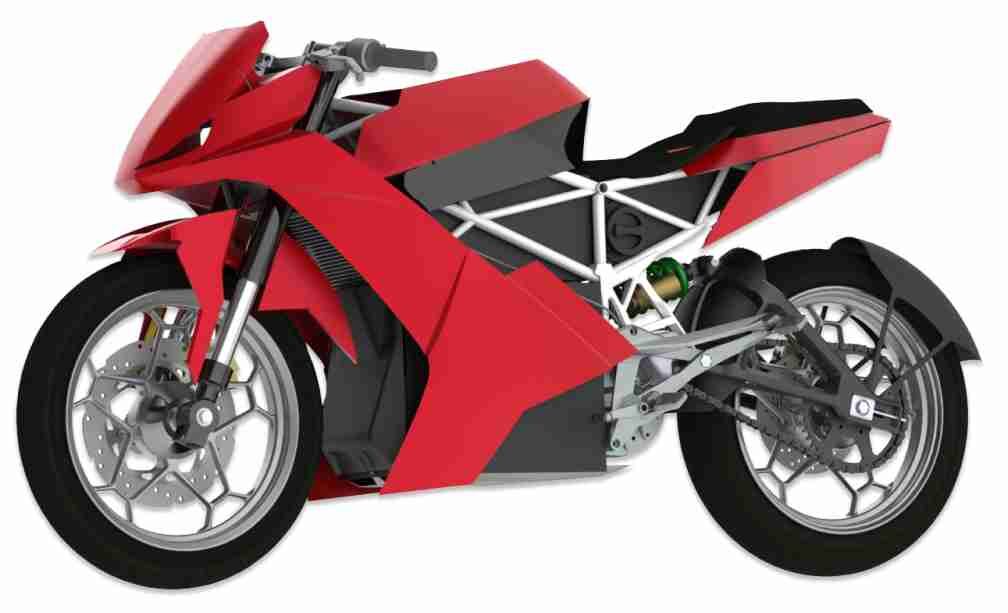 Emote is a Coimbatore-based company, looks and design are robot feel. One main highlighting feature is 4-speed manual gearbox can be provided, many electric bike companies did not provide a gear option, but this is the best option for bike lovers, another important thing is the best long-range bike for long riders provide mileage up to 450 km other bikes compare to long-range in this segment. They provide a 3 battery pack, 1 battery pack provide a 150 km that only. Top Speed 120 km/h, but CBS brake provide and front and rear discs can be provided. 7-inch HD display that portrays the vitals of the bike. With a dedicated Navigation system, Smartphone integration, and customizable driving modes.
Two variants are available Surge 10K and Surge 6K, with differences in speed, gearbox, and weight.
Surge 10K Price: 1.35 lakh.
Surge 6K Price: 1.17 lakh.
Yatri Project Zero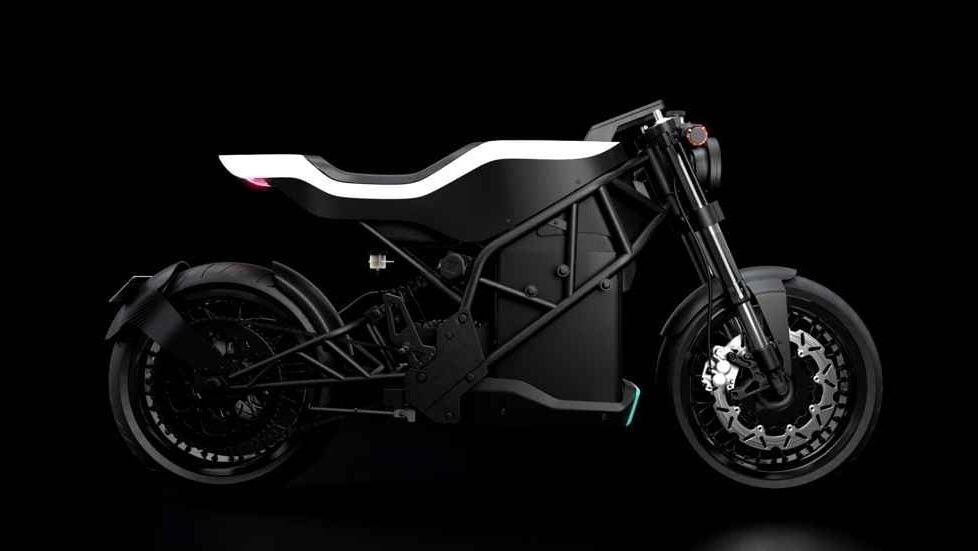 Yatri is a Napel-based company design and looks are Husqvarna, Style is Cafe Racer Bikes look, but single person travels in this bike. Luxury feels on the bike. This bike's top speed up to 140 km/h and its range is 230 km. Full Charging time is 2 hr. The uniqueness of the P-0's integrated taillight is that it not only perfectly conveys the rider's intentions on the road, but also provides valuable features such as charging status and automatic turn-off indicator lights. They provide Road Side Assistance, Android and iOS, Antitheft with on-board GPS, and On-demand servicing appointments are provided, but this bike price is very high 13 lakh in India. Upcoming list in Nepal is this Yatri Project Zero bike.
Price: 13 lakh.
Conclusion
Overall In the future, many people can use electric vehicles. Gasoline and Diesel price hike in this segment many people aim to change the E-motorcycles and scooters Some kind of people's thing mileage/range read in this article clarify your mind.
Which E-Bike is your favorite, which E-Bike You have commented below.
Please Follow: