The Ducati X Diavel was launched on August 12th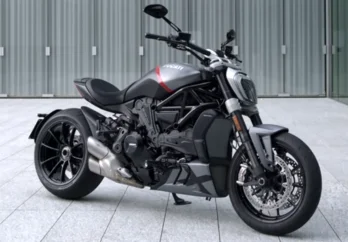 Ducati announced that the 2021 XDiavel will go on sale in India on August 12th. Available internationally in three variations. 160 hp, 127 Nm, 1262 cc L-twin.
Different:
The XDiavel is based on the 2021 Ducati Diavel 1260 that was just sold in India, but with new seats and adjusting pins in the normal motorcycle riding position. The XDiavel seat height is 755mm and the Diavel 1260 seat height is less than 780mm.
The Italian motorcycle company sells the XDiavel internationally in three versions: S, Black Star, and Dark, the latter two being new versions. The Black Star is the most expensive model in the UK, with a large fuel tank painted simple black and silver with a red stripe separating the two colors. The Black Star variant also includes suede upholstery with red stitching.
The dark variant has a matte black finish, with the most exposed components turning black. The S variant, on the other hand, is similar to the previous X Diavel, with a silver radiator cap and reflections on the wheels and engine housing.
Technical details:
All three models have a variety of electronic components such as IMU-based traction control in the corners, ABS in the corners and Ducati Power inserts. The car is powered by a 1262 cc L-twin engine. The water-cooled CM develops 160 horsepower and 127 Nm of torque. Compared to the previous model, the maximum power is increased by 4 horsepower, but the maximum torque is reduced by about 2 Nm.
Prices for the 2021 Ducati Diavel 1260 are expected to start at Rs 18.49 in India, with the X Diavel S and Black Star variants expected to top the list. The dark option is the cheapest at UK prices. Several dealers have already taken orders for this bike.