Google's Search to Undergo Significant Change with [Project Magi]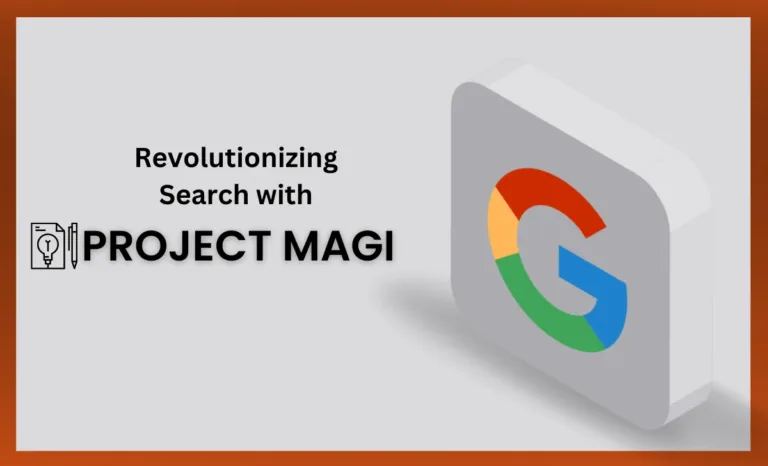 Google currently has 160 engineers dedicated to Project Magi, which is focused on integrating AI-based features into their existing search engine. As part of this project, Google is working on an all-new search function, in addition to multiple AI-powered searching projects.
Google's work on these projects has been covered by The New York Times, offering some details about the company's future goals for search technologies.
Keep reading to learn more.
Chat Interface: Google's Next Step Towards Conversation-Based Search
Google plans to introduce a chat-like interface, similar to ChatGPT, to make search more conversational, allowing users to ask queries and get suitable answers in real time. The technology will learn from the user's past conversational behavior and adapt accordingly, providing even more personalized results.
This chat-like interface is the next logical step in the search. Rather than scrolling through pages of search results, users can now receive answers tailored to their needs. Although it could not be applicable to all searches, it is a huge step towards making search more simple and user-friendly.
This change builds on previous developments such as Google's knowledge graph, which provided users with more in-depth information on topics. However, the most significant change is how Google will now facilitate transactions, making the search experience more seamless.
As Google continues to prioritize conversational search, businesses must adapt their SEO strategies to align with this new trend. By focusing on conversational keywords and long-tail phrases, companies can improve their visibility in search results and better engage with their target audience.
Get Ready for Project Magi: The Next Big Thing from Google
Are you excited about the upcoming release of Project Magi from Google? It's expected to revolutionize the way we interact with search results by enabling transactions right from the search engine.
With Magi, you'll be able to buy shoes or book flights directly from Google Search. Even financial transactions will be a breeze, thanks to the integration of existing search ads. Plus, the new search features will allow you to get answers to complex coding questions and even write code based on your requests.
But that's not all. Google has been working on a number of other amazing features, such as A.I.-powered mapping technologies. in Google Earth, the ability to search for music through a chatbot, and even a language learning tool called Tivoli Tutor that uses open-ended A.I. text conversations.
If you like chatbots, you'll enjoy Search Along, which enables users to ask questions while browsing the web in Google's Chrome browser.
Stay tuned for more updates on Project Magi from Google. It will be a game-changer!
Implications for the Future of Search Engines: Google's Response to AI-Powered Competitors
As the usage of AI-powered search engines grows, created search engine giants like Google are under increasing pressure to change. In response to this challenge, Google has developed a new search engine known as "Magi". This is only one of many initiatives by tech businesses to stay on top of the search industry.
With the continued evolution of AI-powered chatbots like Bing and ChatGPT, the future of search engines is sure to see significant changes in the years ahead. Google's development of Magi and other AI tools is a strategic move to stay ahead of the competition.
While it's still to be seen which search engine beast is going to finally the end, Google's newest developments are a move in a suitable way towards preserving its position as the leading force in the search industry. When the competition heats up, businesses will need to continually innovate to continue keeping up with users' evolving requirements.
"This topic is interesting, and I share you. If you are interested to view tech information. For upcoming content, I provide Tech Comparison, Technology Information much more. So don't miss it, Subscribe to your email. Thank you spend to Reading this article……."