Ride safe with these stylish car seat covers! These are made using high-quality Nappa leather which has been treated with an anti-static finish. The cover will protect your seats from scratches and stains and will make them look new again.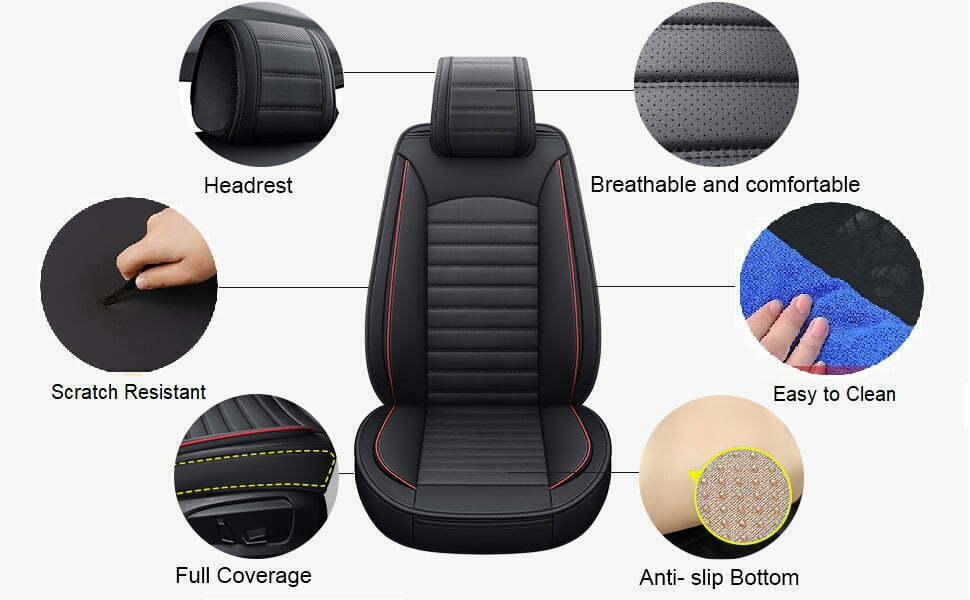 Special Features of RidoFrenzy Car Seat Cover:
It is a snug fit seat cover manufactured from the original pattern of your car seat so the fitting of the cover will be like skin over your body which means 100 percent fitment guaranteed. We know our quality is best than last year ahead that's why are the first mover who provides up to five-year of protection against leather peel-off and color fading which is the only problem with seat covers. All seat covers are manufactured from Japanese machinery that involves highly skilled labor with great craftsmanship and we always use 20 mm high density branded foam and nylon thread in our seat covers to make them durable.
Product Features: – Anti-Static Finish
Uv Resistant. Tear Resistant. Anti Fungus. Custom Fit.
Automotive Grade Ultra Soft Nappa Leather Material.
Easy to Clean and maintain with a wet cloth or polish.
The tear Resistance level is at par with Automotive Standards.
Automotive Threads which do not Bleed.
Is Nappa leather good quality?

Nappa leather is the highest quality leather that undergoes a special tanning process and is soft and supple. It was named after the Napa Valley in Northern California, where the tannery that developed it was located and is often used in high-end automobiles.

Is Nappa leather genuine leather?

Napa leather is genuine leather. To be more precise it comes from either full-grain or top-grain leather. They differ only in the tanning process. Therefore, Napa leather can be just as strong as full-grain leather if it uses the exact same layer of animal skin.