The Ford Mustang Mach-E sets a world record for electric vehicle performance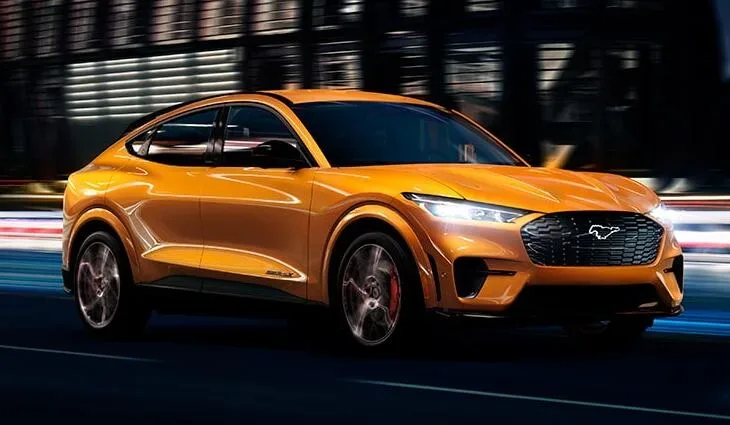 The Ford Mustang Mach-E set a Guinness World Record for an electric vehicle averaging 10.52 km/h on the 1,352 km road between John Ogrots and Lands and Lands. The operating mode is equipped with a 99 kWh battery and a 289 hp single engine electric motor, reaching a range of over 800 km for a WLTP 610 km in 27 hours.
The electric performance SUV is driven by BBC Transport Correspondents Paul Clifton, Fergal McGrath, and Kevin Brooker, who already have gasoline and diesel efficiency records. They set off on July 3 and drove overnight to avoid congestion. They completed the journey. In 27 hours, the average speed is about 50 km/h.
Surprisingly, they only stopped loading twice: the first time at the BP Pulse station in Wigan, Lancashire, and the second time at Cullompton, Devon. Two stations are only equivalent to 45 minutes of insertion. The team stated: "The range and efficiency of the Ford Mustang Mach-E make it a daily vehicle for unpredictable travel patterns.
We ran a full day of testing and drove a total of 250 miles. When returning, there was still 45% of the vehicle. Battery power." When switching from internal combustion engine vehicles to electric vehicles, mileage anxiety is usually one of the drivers' biggest concerns.
The Mustang Mach-E used here was a handcrafted rear-wheel version with an 88 kWh battery. Depending on the vehicle capacity, the actual mileage increases from 610 km in the WLTP test to over 800 km. The Mustang Mach-E team is supported by AA for safe use.
The Mustang Mach-E is powered by an electric motor on the rear axle and features a 99 kWh high capacity battery producing 289 hp and 416 Nm. The smallest battery is in units of 75 kWh, coupled with an electric motor of 258 hp in some areas with a range of 450 km.