2023's Leading Electric Scooters In India – Rank-wise List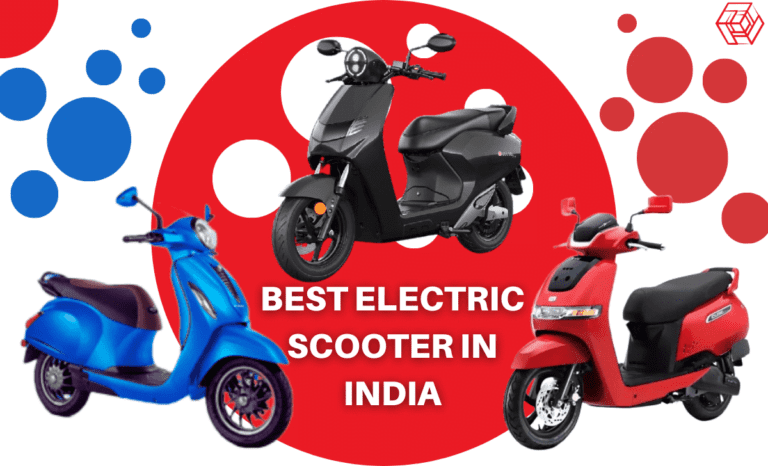 Electric scooters come in a wide range of designs and sizes in India. To assist you in your search, we have produced a list of the top electric scooters currently available in India. The list includes e-scooters from both established and emerging manufacturers. These scooters are not only environmentally sustainable but also have cheaper maintenance and operating costs when compared to their ICE counterparts. Furthermore, some, if not all, electric scooters now match their gas counterparts, and with government incentives from the center and state – subject to change – you can further reduce the cost. On that topic, here are our picks for the top 10 electric scooters:
CONTENTS
List of the top 10 best electric scooters:
Looking for a convenient and eco-friendly mode of transportation in India? Look no further than electric scooters! With their zero emissions and low maintenance costs, electric scooters are rapidly gaining popularity in India as a practical and sustainable way to get around. If you're in the market for the 10 best electric scooters in India in 2023, we've got you covered.
#1 ATHER 450X GEN 3 – Chennai Price: ₹ 1,22 Lakhs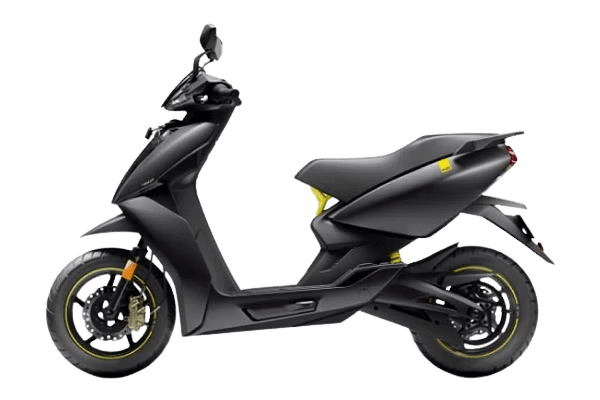 The third generation Ather Energy 450x Gen 3 version of its premier electric scooter represents an upgrade from the company. With an 8.7 horsepower equivalent electric motor and a 146 km riding range that has been verified by ARAI, the scooter has a more potent electric motor than other models. Furthermore, a frame made entirely of aluminum has improved the construction of Ather's already well-engineered scooter body.
It also receives a revised tire tread design and an accessory for the tire pressure monitoring system. To improve performance and ease of use, even its digital dashboard has been improved with additional Memory. Throughout all likelihood, the Ather 450x Gen 3 is the greatest electric scooter available in India.
450X Gen 3 key highlights
Riding Range
146 Km
Top Speed
90 Kmph
Kerb Weight
111.6 kg
Battery charging time
15 Hrs
Rated Power
3300 W
Seat Height
780 mm
ATHER 450X GEN 3 Review:
#2 Bajaj Chetak – Chennai Price: ₹ 1,30 Lakh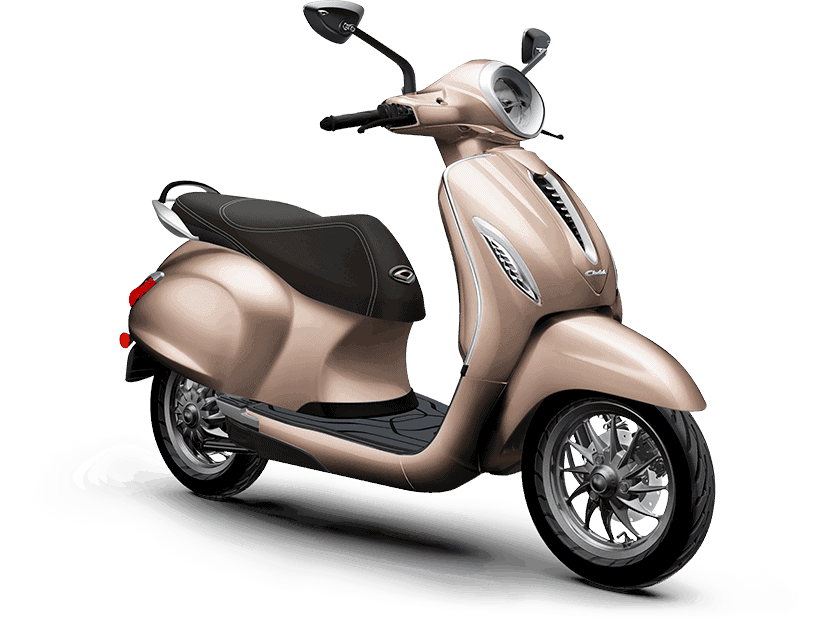 Bajaj Chetak was formerly one of the most recognized and popular scooter models, and the manufacturer is now bringing it back in electric form. It has a stunning design that combines elements of the scooter's historical tradition with contemporary aesthetics. In regards to features, it offers a range that extends to 108 km, and the battery is expected to last 70,000 km or 7 years. The battery features a rapid charging capacity that enables a 25 % charge in only one hour and a full charge in just five. The steel body is made to last and has an IP67 rating for water and dust resistance. That is without a doubt a high-end scooter, but the cost is still too much.
Chetak key highlights
Riding Range
90 Km
Top Speed
63 Kmph
Battery charging time
5 Hrs
Rated Power
3800 W
USB Charging Port
Yes
Max Power
4,080 W
Bajaj Chetak Review:
#3 TVS iQube – Chennai Price: ₹ 1,23 Lakh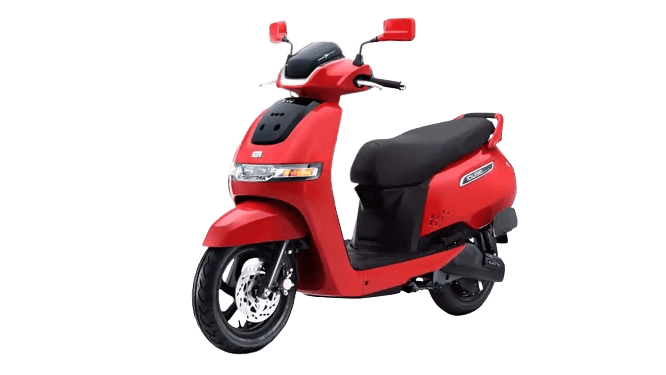 The TVS iQube electric scooter sticks out for its more traditional appearance, but this comes with its own set of advantages. For starters, the iQube ST offers one of the largest boot areas, capable of holding two full-sized helmets to assure your and your companion's safety. But it isn't all. The scooter has a maximum riding range of 145 kilometers in economy mode and 110 kilometers in performance mode. The scooter has a peak speed of 82 kmph while traveling in the latter, making it one of the best-performing electric scooters on the market.
You also get a 7-inch touchscreen with Amazon Alexa voice assistant integration, Bluetooth audio streaming, and even social media alerts on screen, all while adhering to the essential safety procedures to keep you from being distracted. Overall, the TVS iQube ST is one of the most durable and dependable electric scooters on the market, and it comes in four color options.
iQube key highlights
Riding Range
100 Km
Top Speed
78 Kmph
Kerb Weight
117 kg
Battery charging time
5 Hrs
Rated Power
3000 W
Seat Height
770 mm
TVS iQube Review:
#4 Simple One – Chennai Price: ₹ 1.20 Lakh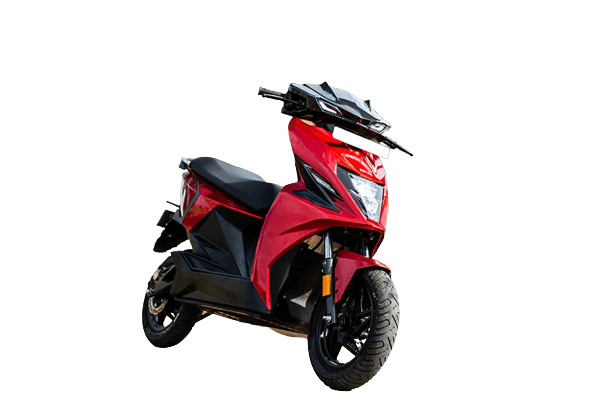 The motor of the Simple One was improved, making it more powerful than previously. Furthermore, Simple Energy claims that the One would have the greatest range of any production electric two-wheeler in India. Simple Energy employed a 7kW (peak power) motor in the Simple One, which generates the best-in-class 72Nm. This allows the scooter to accelerate from 0 to 40kmph in 2.85 seconds, making it the quickest electric scooter (on paper) to enter the Indian market.
The Simple One also has a one-of-a-kind dual battery design with a permanent battery and a 7kg detachable battery pack, for a total capacity of 4.8kWh. The permanent battery takes 2.75 hours to charge to 80% capacity, while the swappable battery takes 75 minutes. According to the firm, the Simple One has a range of 236 kilometers.
One key highlights
Riding Range
236 Km
Top Speed
105 Kmph
Kerb Weight
110 kg
Rated Power
4500 W
Max Power
7,000 W
Rear Brake Type
Disc
Simple One Review:
#5 Ola S1 Pro – Chennai Price: ₹ 1,40 Lakh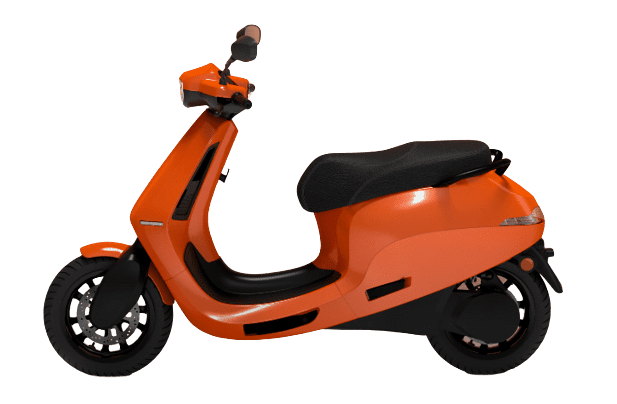 The Ola S1 Pro has a peak speed of 115 km/h and a 0 to 40 acceleration time of 3 seconds, while the Ola S1 has a top speed of 90 km/h and a 0 to 40 acceleration time of 3.6 seconds. Both versions have appealing features like proximity unlock, a massive dashboard, voice control, numerous profiles, and more. Despite the apparent expensive price, it is one of the best electric scooters available in India.
S1 Pro key highlights
Riding Range
170 Km
Top Speed
116 Kmph
Kerb Weight
125 kg
Battery charging time
6.30 Hrs
Rated Power
5500 W
Seat Height
792 mm
Ola S1 Pro Review:
#6 Ola S1 – Chennai Price: ₹ 1,14 Lakh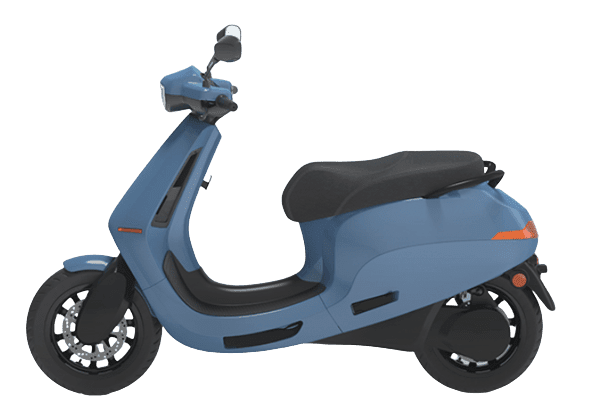 Although Ola S1 didn't get off to the start that many were hoping for, it is still the best alternative available, at least on paper. The Ola S1 and the Ola S1 Pro are the two kinds of scooters that are offered. The Ola S1 Pro has 181 kilometers of range on a single charge, compared to the normal Ola S1's 121 kilometers of ARAI-certified range. The range in the actual world, however, is probably far less. According to Ola, the S1 Pro scooter's real range is 135 km, which can only be reached under certain circumstances.
S1 key highlights
Riding Range
91 Km
Top Speed
90 Kmph
Kerb Weight
115 kg
Battery charging time
4 Hrs
Rated Power
5500 W
Seat Height
792 mm
Ola S1 Review:
#7 Bounce Infinity E1 – Chennai Price: ₹ 96 K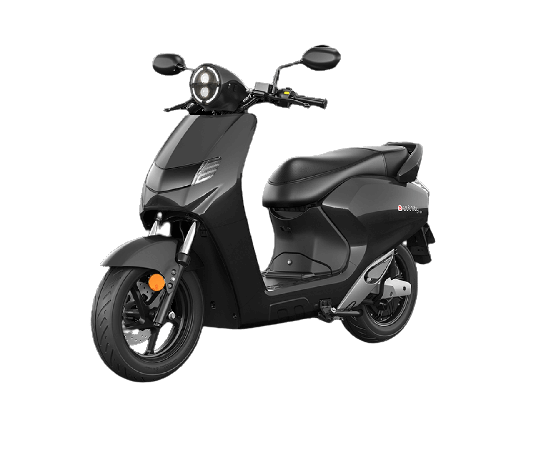 The Bounce Infinity E1 provides a unique product offering in which, even if you do not pay the full price, you may acquire the scooter at a considerably lower price when combined with the company's Battery-as-a-service or BAAS plans. The plans have a monthly membership fee of Rs 849 and a replaceable battery option of Rs 35 for every replacement. 
The Bounce Infinity E1 has a single-charge mileage of up to 85km and a peak speed of 65kmph. Drag, Eco, and Power are the three driving modes. In addition, the electric scooter comes with a 2kWhr 48V battery pack that really is IP 67 certified and can be switched out and charged anywhere. It supports a regenerative brake energy re-cooperation mechanism as well. The scooter comes with 12-inch tubeless tires, a disc brake, and CBS.
Infinity E1 key highlights
Riding Range
85 Km
Top Speed
65 Kmph
Kerb Weight
94 kg
Battery charging time
4 Hrs
Rated Power
1500 W
Seat Height
780 mm
Infinity E1 Review:
#8 Hero Vida V1 – Chennai Price: ₹ 1.45 Lakh
Here This month, Vida, a sub-brand of Motocorp, unveiled the Vida V1, its first electric scooter. The scooter is available in the Vida V1 Plus and Vida V1 Pro models. About the details and features, both models have a max speed of 80 kmph, however, the V1 Pro can speed from 0 to 40 kmph in 3.2 seconds whereas the V1 Plus needs 3.4 seconds. The new EV two-wheelers will be able to give a range of 163 km for the V1 Pro and 143 km for the V1 Plus, respectively, according to the claimed range. An external battery pack that can be charged from empty to 80% capacity in about 65 minutes powers both electric scooters.
Hero Vida V1 key highlights
Riding Range
165 Km
Top Speed
80 Kmph
Kerb Weight
125 kg
Battery charging time
6 Hrs
Rated Power
6000 W
Seat Height
780 mm
Hero Vida V1 Review:
#9 River Indie – Chennai Price: ₹ 1.25 Lakh
River is a Bengaluru-based electric vehicle business that just released its first product, the Indie electric scooter. The Indie is a tough yet cool interpretation of the high-end electric scooter market. A 6.7kW, 26Nm (both peak) motor connected to a belt final drive powers the scooter. The highest speed, according to the firm, is 90kmph. Dual shocks and a telescopic fork serve as the foundation. The e-4kWh scoot's battery pack is said to provide a real-world range of 120km. With a regular charger, it will take around five hours to charge the battery from 0% to 80%.
The scooter has a generally tough appearance, and its LED headlamp with the LED DRL looks stylish. The front and side crash protectors, as well as the large single-piece grab rail, add to the strong appearance. The Indie also has an array of notable characteristics. It has three riding modes: Eco, Ride, and Rush, and its six-inch LCD instrument dashboard may be utilized for all three. A reverse parking assist function and two charging outlets are added conveniences. It has a 12-liter lockable front glove box in addition to a 43-liter under-seat storage compartment that leads the market. Accessory mounts for pannier stays, bag hooks, top boxes, and more are available.
River Indie key highlights
Riding Range
120 Km
Top Speed
90 Kmph
Kerb Weight
120 kg
Battery charging time
5 Hrs
Rated Power
6700 W
Seat Height
770 mm
River Indie Review:
#10 EPluto 7G – Chennai Price: ₹ 93 K
EPluto 7G is an electric scooter that combines high-speed performance with impressive battery range. With a maximum speed of 60kmph and a full-battery range of approximately 90-120kms, it offers a thrilling ride and long-lasting power. The scooter is equipped with a 1.5kW nominal and 2.2kW peak BLDC motor, powered by a portable 60V 2.5kWh battery.
The EPluto 7G boasts a sleek design inspired by Vespa models and the new Bajaj Chetak. Its charming features include a round headlamp, chrome-finished mirrors, elegant body panels, and flowing lines throughout. While the feature list is fairly standard, it does include convenient elements like an LCD display, an LED headlamp, an anti-theft provision with a smart lock, and regenerative braking.
Equipped with 10-inch alloy wheels and supported by telescopic forks and a mono-shock suspension, the EPluto 7G ensures a smooth and comfortable ride. Braking power is provided by a combination of disc and drum brakes, ensuring reliable speed control. With a rated gradability of 12 degrees, this electric scooter performs on par with others in its category.
EPluto 7G key highlights
Riding Range
120 Km
Top Speed
60 Kmph
Kerb Weight
76 kg
Battery charging time
4 Hrs
Rated Power
1500 W
Seat Height
760 mm
EPluto 7G Review:
You will search for the best bikes for long rides in India. The article highlights the importance of comfort and an upright riding position for long journeys.
Conclusion:
Overall, these electric scooters are suitable for people of all ages. So don't pass up the opportunity to ride the scooter. If you own an electric scooter, you are an eco-friendly enthusiast, and you are welcome to an eco-friendly planet. And my own scooter is a TVS iQube, if you like it, please leave a comment below.