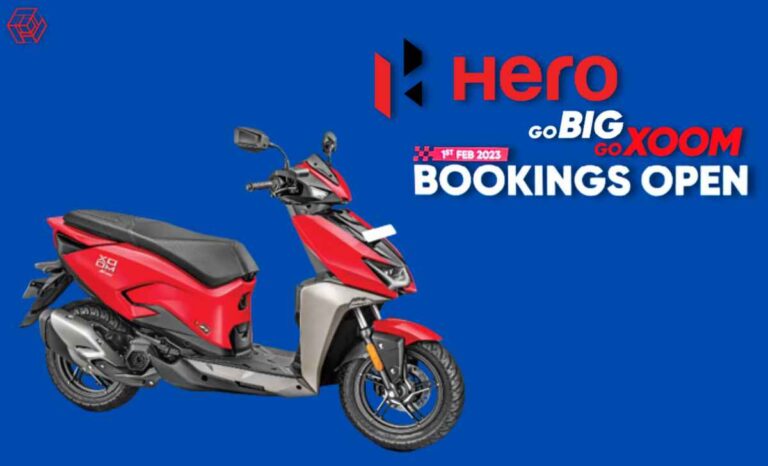 Hero Motorcop is one of the largest two-wheeler manufacturers in India. Hero Motorcop introduce the new Hero XOOM scooter. The Hero Xoom, a high-tech scooter, will be the company's offering for the Indian market.
Hero has launched the Xoom in three variants – LX, VX and ZX & Pricing Detail.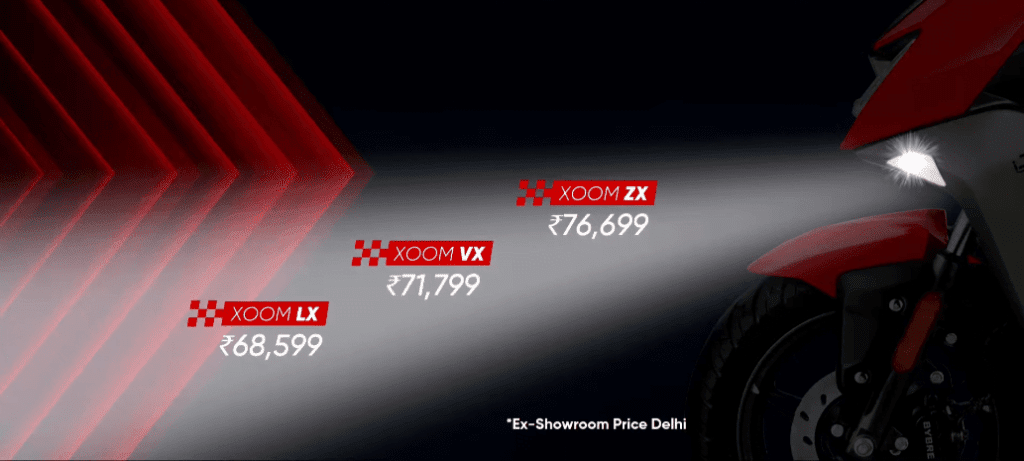 These pricing are introductory, and it is not yet known how long they will be in effect.
Xoom has i3s start/stop technology.
Only the ZX version receives cornering lights.
Pleasure+ has the same engine as Maestro Edge 110.
The Maestro Edge 110 and the Pleasure+ both have 110.9cc engines, while the Hero Xoom has the same engine with the same tuning. The single-cylinder, air-cooled engine produces 8.7 Nm of torque at 5,750 rpm and 8 horsepower at 7,250 rpm. All Xoom models come with Hero's i3s start/stop technology, which can also be turned off.
Hero's other 110cc bikes have the same chassis, but it has been modified especially for the Xoom. The twin shock absorbers and telescoping fork are completely new.
The LX variant must make do with a 90/90-12 rear tire whereas the VX and ZX variants have a bigger 100/80-12 unit. All vehicles continue to use front tires with a 90/90-12 size.
The ground clearance is 155mm, while the seat height is a manageable 770mm. The only type having a 190mm front disc brake is the top-tier ZX model; the other two must make do with a 130mm front drum brake. All variations come standard with a 130mm drum brake on the back.
The Xoom ZX weighs 109 kg, whereas the LX and VX models each weigh 108 kg. All three models have 5.2 liters of fuel capacity. According to Hero, Xoom is not currently OBD-2 compliant.
Hero Xoom Color Option's