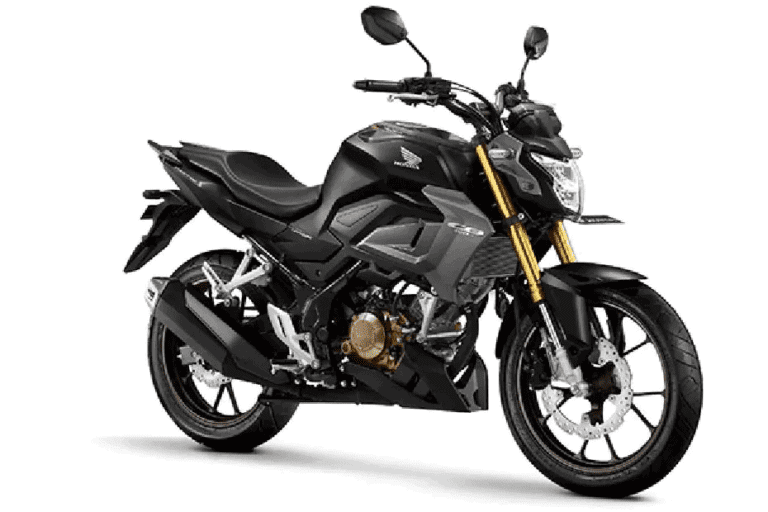 The Honda CB150R Streetfire was recently launched in the Indonesian market and it looks really interesting. However, due to the unicorn and X-Blade motorcycles in its product portfolio, the manufacturer is unlikely to launch the CB150R in India. However, we will see all its details here.
Design:
Honda designers have ensured that the CB150R Streetfire's appearance is sportier than similar products. With full LED lighting for the headlights and turn signals, a powerful 12-liter fuel tank, and a brushed silver radiator guard, the Streetfire really does look great. The tapered bottom belly and open-close grip also give it a modern, sporty feel.
Features:
In addition to full LED lighting, Honda CB150R Streetfire is also equipped with an LCD instrument panel, including a gear indicator, speedometer, fuel gauge, and odometer.
Performance:
The Honda CB150R's engine is a 149cc single cylinder fuel injected engine, which is installed under the grille frame. The engine produces 16.67 bhp at 9000 rpm and 13.8 Nm of maximum torque at 7000 rpm. It is paired with a six-speed transmission.
Colours options:
Honda offers two versions of CB150R Streetfire-Standard Edition and Special Edition. Although the standard version has Stinger Red Black and Macho Black, the special edition offers the options Fury Matte Red, Raptor Matte Black and Armeded Matte Gray.